What's new in the "Roseanne" revival? Not much.
ABC aired the first trailer for the sitcom's comeback during the Oscars on Sunday night, and its message was loud and clear: "Nothing has changed."
The one-minute clip includes footage of the Conner family together again — including patriarch Dan Conner (John Goodman), who died of a heart attack in the original series. But thanks to the magic of television, he's come back to life for the new version.
"I thought you were dead!" Roseanne (Roseanne Barr, obviously) shouts to her sleeping husband, who's wearing a breathing tube. "Why does everybody always think I'm dead?" he responds.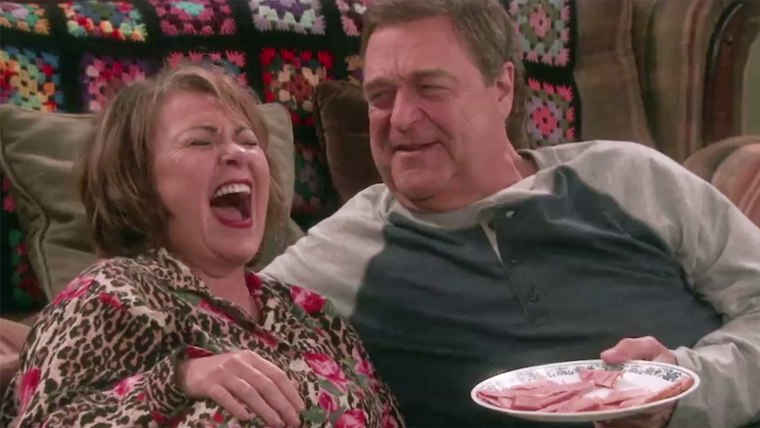 In another scene, Roseanne's grandson boldly tells her, "I'm not afraid of you."
"Give it time," she shoots back.
Yep, it's the same Roseanne, right down to her unmistakable laugh.
The trailer also features appearances from other returning cast members, including Sara Gilbert (Darlene), Lecy Goranson (Becky) and Oscar-nominated actress Laurie Metcalf (Jackie).
You can catch up with all of the Conners when the new "Roseanne" premieres March 27.