"Frozen" fans, we've got a treat!
The first trailer for Disney's new animated short "Olaf's Frozen Adventure" has arrived — and it's adorable!
The trailer gives fans new details about the 21-minute featurette, which follows "Frozen" snowman Olaf (Josh Gad) on his quest to find the best holiday traditions for sisters Anna (Kristen Bell) and Elsa (Idina Menzel) in their first holiday season together.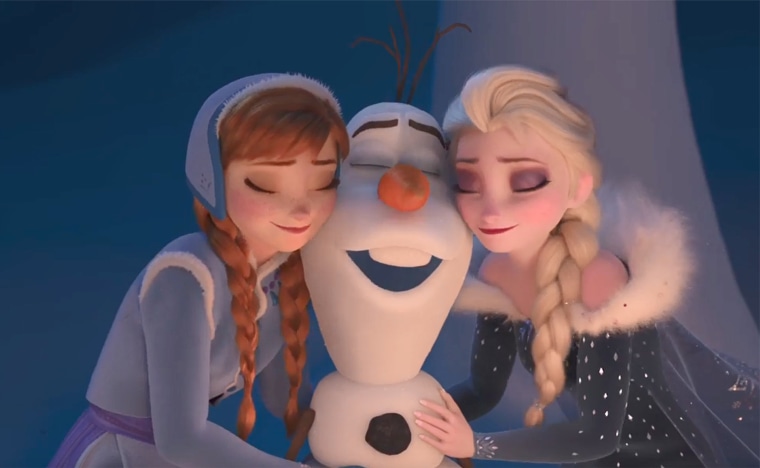 The one-and-half-minute trailer debuted online Tuesday and will begin airing before "Cars 3" (in theaters Friday), E! News reports.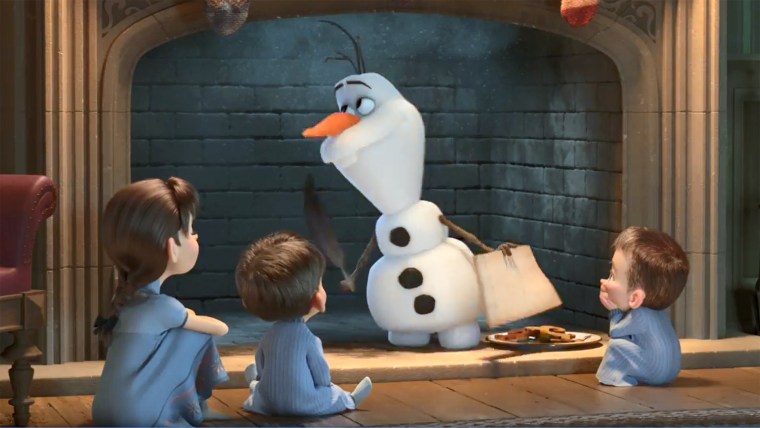 The featurette itself debuts in theaters on Nov. 22, airing just before the new Pixar fantasy "Coco."
"I'm thrilled that Disney Animation's featurette 'Olaf's Frozen Adventure' will be coming to theaters in November with Pixar's 'Coco,'" John Lasseter, chief creative officer for Walt Disney and Pixar Animation Studios, told E! News in a statement. "It's a perfect pairing — they're both beautiful, heartfelt films about families and how people carry traditions forward. I can't wait for audiences to get to see both of these terrific projects together on the big screen."
"Olaf's Frozen Adventure" not only reunites all our favorite "Frozen" characters, it also introduces four brand-new songs to fans.
And, if that's not enough "Frozen" goodness for you, keep in mind an untitled full-length "Frozen" sequel is scheduled to hit theaters in November 2019.
Watch the trailer for "Olaf's Frozen Adventure" in the video above.