Thirty-odd years ago, ghosts ravaged New York City and it took a team of semi-organized scientists to clean up the place in "Ghostbusters."
But now the call has been answered again, this time by a new team: Kristen Wiig, Melissa McCarthy, Kate McKinnon and Leslie Jones, and they look super-ready to kick some ectoplasmic butt in the first trailer for the upcoming reboot of the classic film!
MORE: 'Ghostbusters' pics offer closer look at leads, first glimpse of Chris Hemsworth
The trailer introduces us to the ladies, who are confronted with yet more slime-spewing, blue-glowing spirits — some of whom can even possess human bodies. (Just watch what McCarthy can do with her neck when she's got a spirit roaming around inside.) Plus, there's an all-too-brief glimpse of Chris Hemsworth.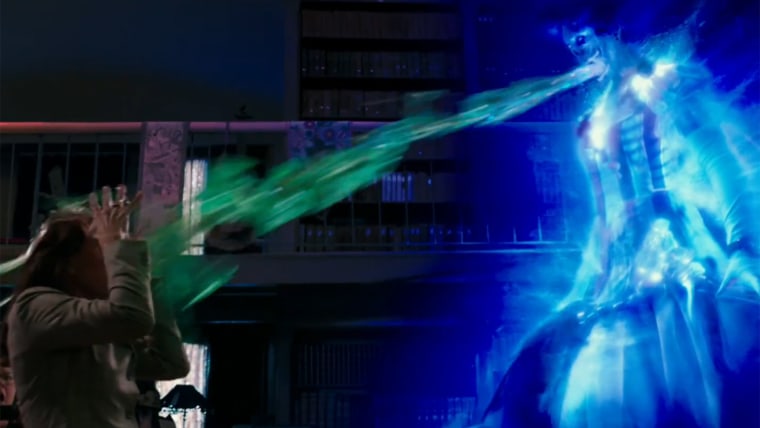 Speaking of guys, we can't wait to see "Ghostbusters" super fan Al Roker, who actually makes a cameo in the film (though not in the trailer) pop up!
MORE: Al Roker gets a surprise visit to 'Ghostbusters' set
Former "Ghostbusters" star Dan Aykroyd had nothing but praises to say about the trailer and film. He complimented it on Twitter.
"I told you GB 3 was good," he wrote. "Trailer just the beginning of a fun-filled summer with my paranormal sisterhood."
They're a motley team, but the ladies also seem supremely confident and funny at the same time — and there's even a new 'Bustermobile in the form of a hearse. What can go wrong?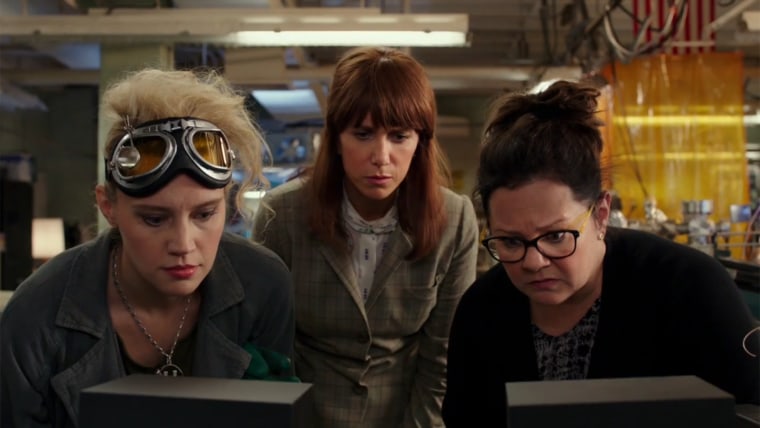 MORE: 'Ghostbusters' star Bill Murray will return for reboot
Hopefully, everything. But remember: 'Bustin' makes you feel good!
Follow Randee Dawn on Twitter.