"Will & Grace" fans, it's here!
The first full-length trailer for the show's revival has arrived and it's amazing. And, If you've ever longed to see Will, Grace, Jack and Karen break into song again, you're in luck!
The five-and-a-half-minute trailer opens with Will (Eric McCormack) and Grace (Debra Messing) exiting a meeting about getting the gang back together for another season of the groundbreaking sitcom, which originally aired on NBC from 1998 to 2006.
But, initially Grace is scared the old magic might be gone.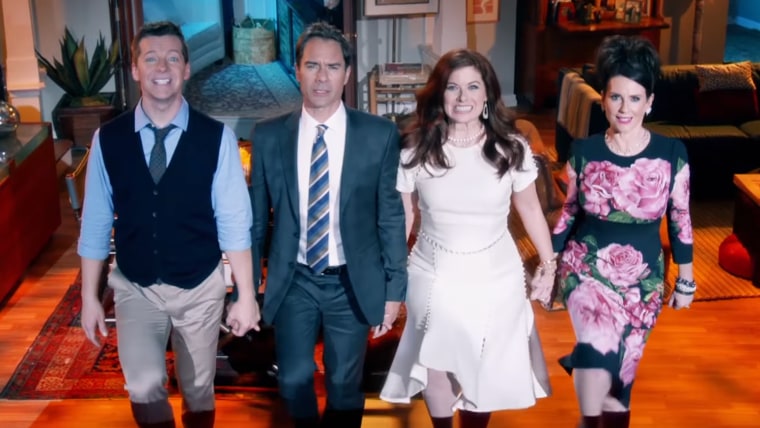 Soon, the BFFs are back in their old apartment, where Grace gets misty-eyed before — surprise! — they find tipsy Karen (Megan Mullaly) knocking back drinks on the sofa.
Before you know it, Jack (Sean Hayes) walks through the door with a handsome stranger and the whole Emmy-winning gang breaks into a hilarious song about how easy it would be to pick up right where they left off.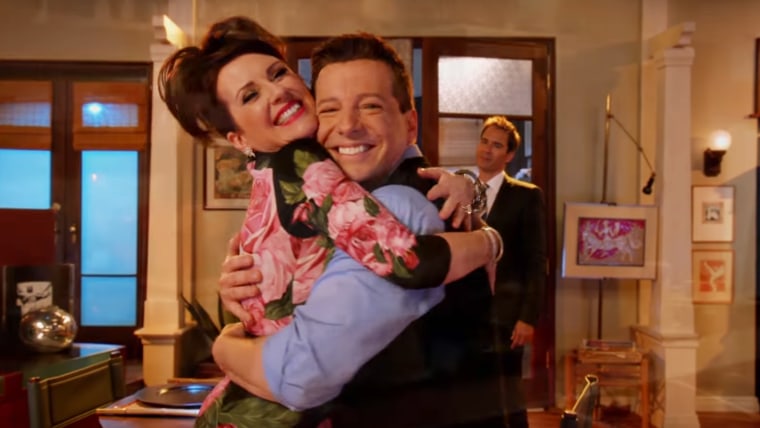 "Why, everything's as if we never said goodbye," Karen sings.
The "Will & Grace" 12-episode revival kicks off this fall on NBC.
In the meantime, enjoy the trailer in the video above!
RELATED