Breaking up is hard to do, even when it comes to scripted television.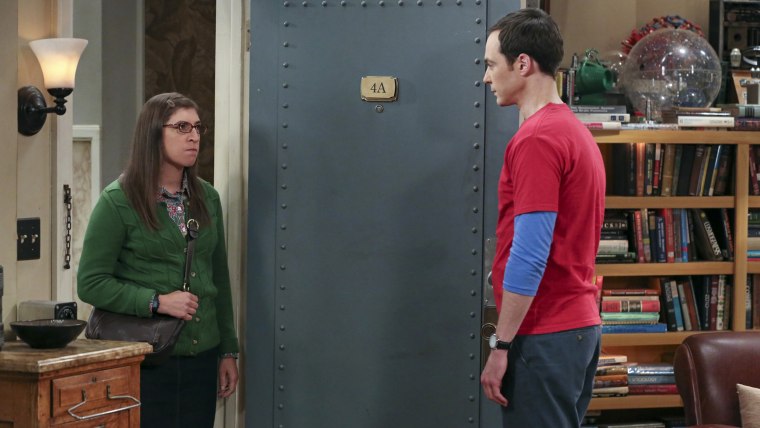 Often the ones who take the news the hardest are the viewers. Just ask "The Big Bang Theory" fans, many of whom, as of this publication date, were still mourning the split of Sheldon (Jim Parsons) and Amy (Mayim Bialik) — aka "ShAmy" — who recently went their separate ways.
Of course, ShAmy could wind up back together and live nerdily ever after. But fans are just as likely to remember their time apart, perhaps to better appreciate the good times. To be fair, some of these fictional couples got back together, but others weren't so lucky — or realized their separation may be for the best.
Here are 17 of the most heart-wrenching prime-time TV breakups since 1980, listed from least traumatic to most traumatic, and limiting each series to one splitsville couple apiece.
17. Betty and Don, "Mad Men" (AMC)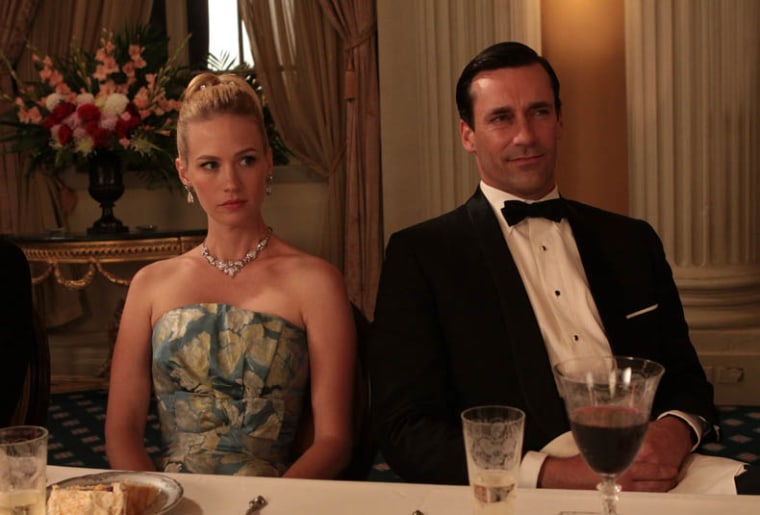 Betty (January Jones) wasn't perfect, but the tortured and philandering nature of Don (Jon Hamm) certainly didn't help maintain the integrity or stability of their marriage. A brief reunion notwithstanding, the two separated and, to their credit, often did their best to stay civil for the sake of their children.
16. Diane and Sam, "Cheers" (NBC)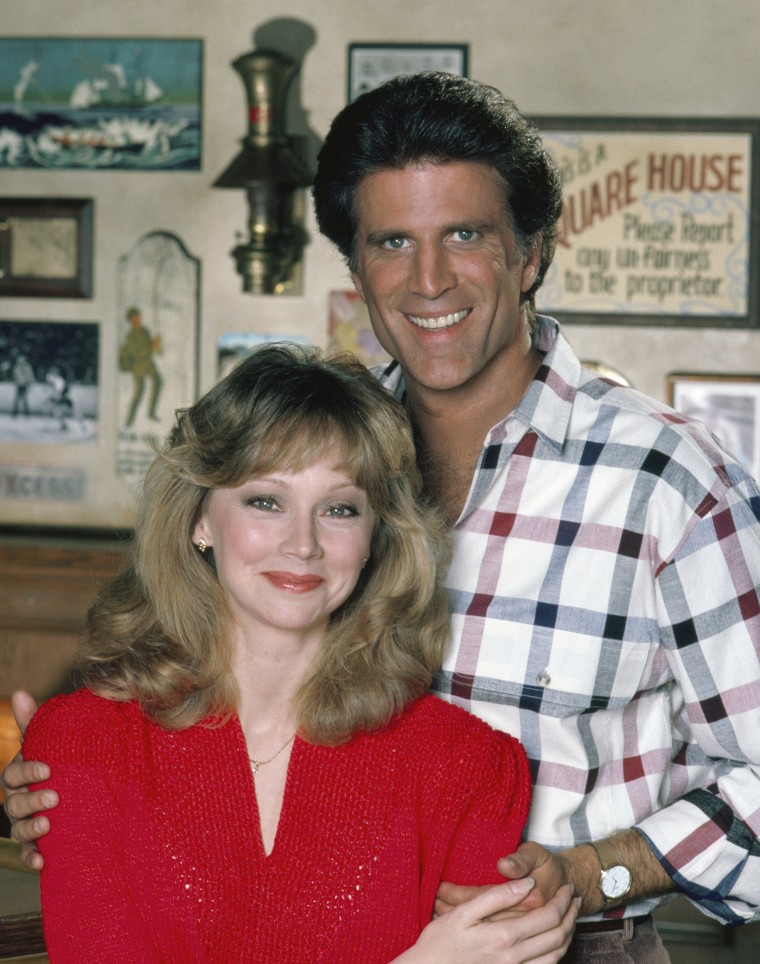 Diane (Shelley Long) and Sam (Ted Danson) are a classic "Will they or won't they?" couple, although it was almost impossible to gauge their relationship status in any given moment. If you need proof that kisses, arguments and even engagements can be ambiguous — decades before Facebook popularized the "It's Complicated" status — look no further than these two, who eventually broke up for good. We think.
15. Carrie and Mr. Big, "Sex and the City" (HBO)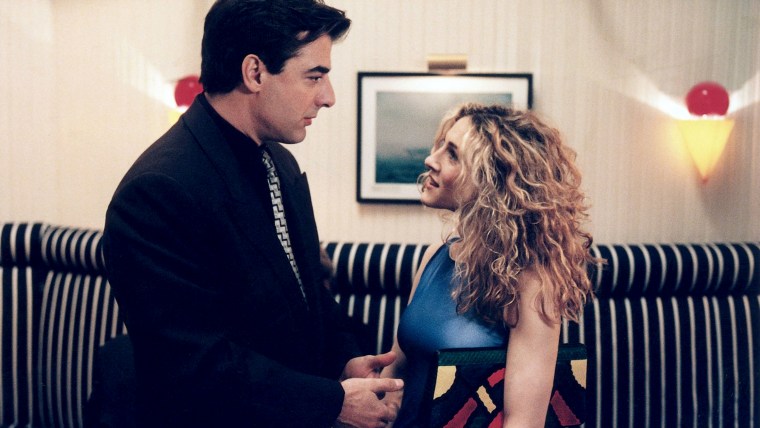 Some might argue the breakup between Carrie (Sarah Jessica Parker) and Aidan (John Corbett) should be the pick from this series, but that's not as significant when you consider two subsequent sets of nuptials: one involving Carrie and Big (Chris Noth), and the alternate-universe one between Corbett's Ian and Nia Vardalos' Toula in the movie "My Big Fat Greek Wedding." Let Toula be happy!
RELATED: Nia Vardalos returns for 'My Big Fat Greek Wedding 2': See the hilarious trailer
14. Marissa and Ryan, "The O.C." (Fox)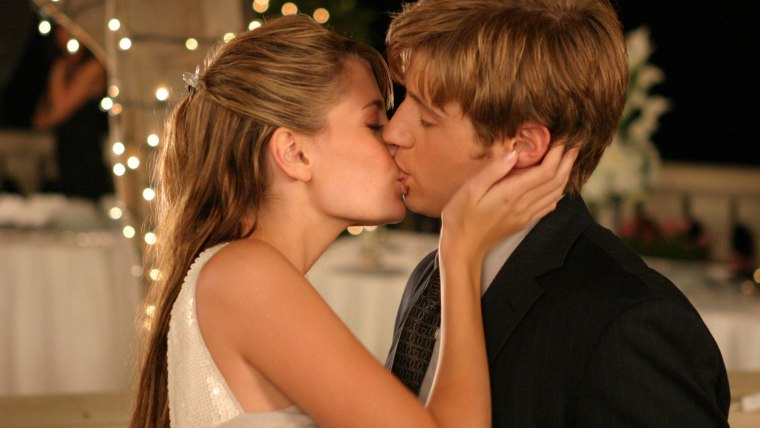 Long before Adele reflected on failed relationships with the help of a flip phone, Marissa (Mischa Barton) and Ryan (Ben McKenzie) used similar cellular models to break up with each other in a matter-of-fact fashion. It was a far cry from the days when Marissa, in her own way, welcomed Ryan to the O.C.
13. Brenda and Dylan, "Beverly Hills, 90210" (Fox)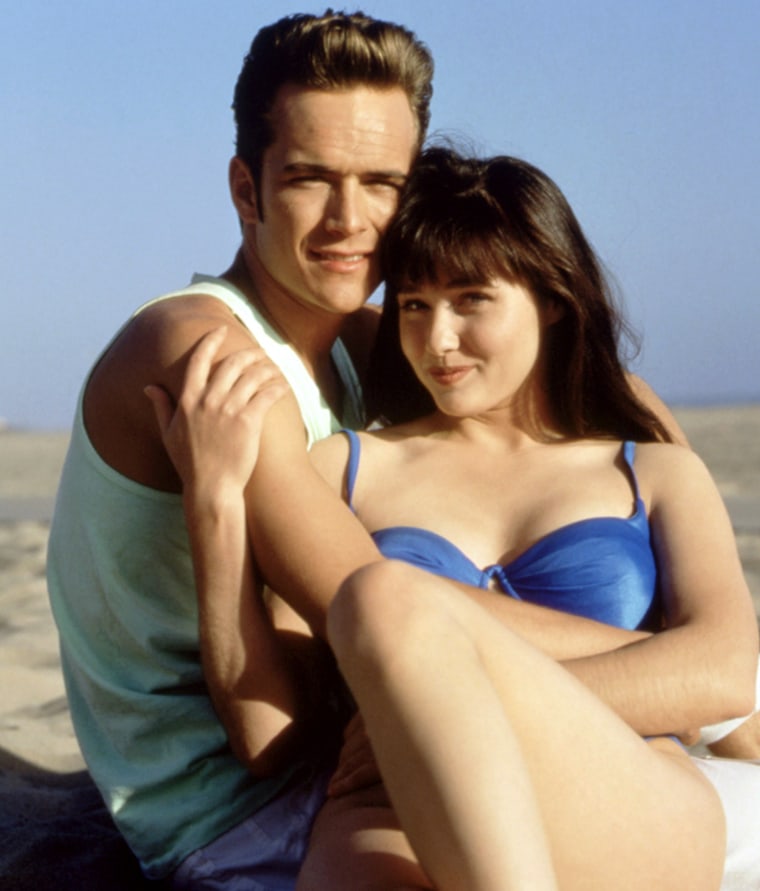 To be fair to Dylan (Luke Perry) and Brenda (Shannen Doherty), like you're still going out with your prom date? (I mean, good for you if that's true. But a lot of us aren't.)
12. Olivia and Fitz, "Scandal" (ABC)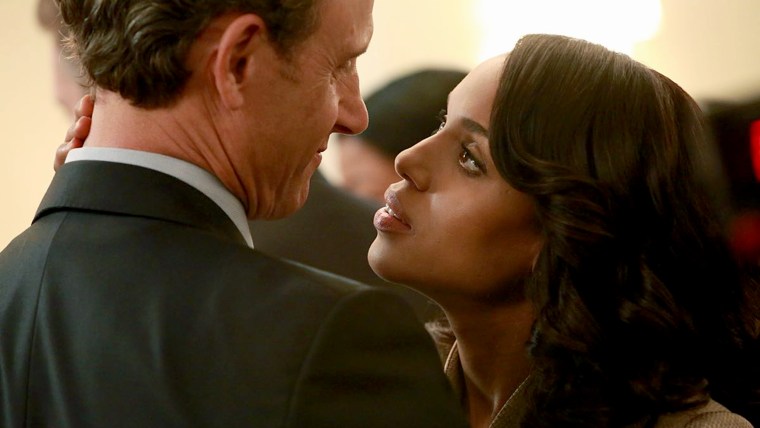 Chances are, your most recent ex isn't a high-profile crisis manager (Kerry Washington) or a sitting president of the United States (Tony Goldwyn). So, be thankful for that.
11. Topanga and Cory, "Boy Meets World" (ABC)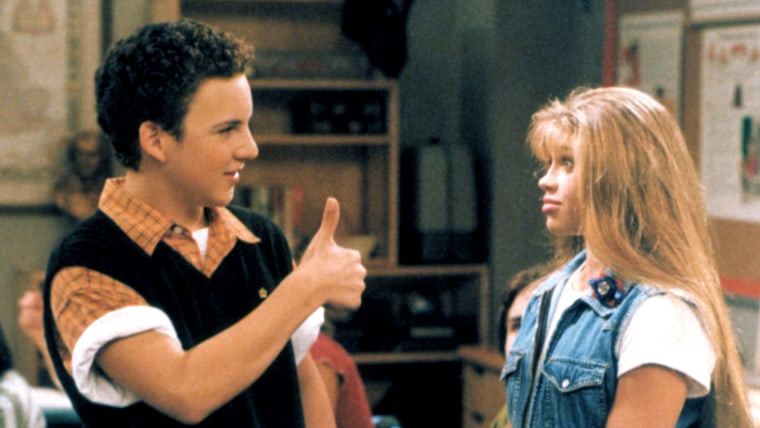 Topanga (Danielle Fishel) and Cory (Ben Savage) forever! No, really, if you've seen a cast photo for the recent spinoff, "Girl Meets World," you have a pretty good idea how these two fared in the end.
10. Penny and Leonard, "The Big Bang Theory" (CBS)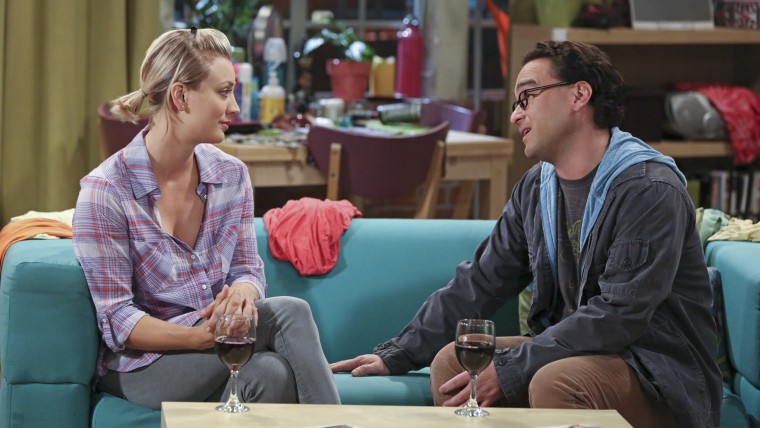 Breakups are nothing new to "The Big Bang Theory," on which Penny (Kaley Cuoco) and Leonard (Johnny Galecki) drifted apart before eventually finding their way back to each other — and getting hitched.
9. Rory and Dean, "Gilmore Girls" (The WB/The CW)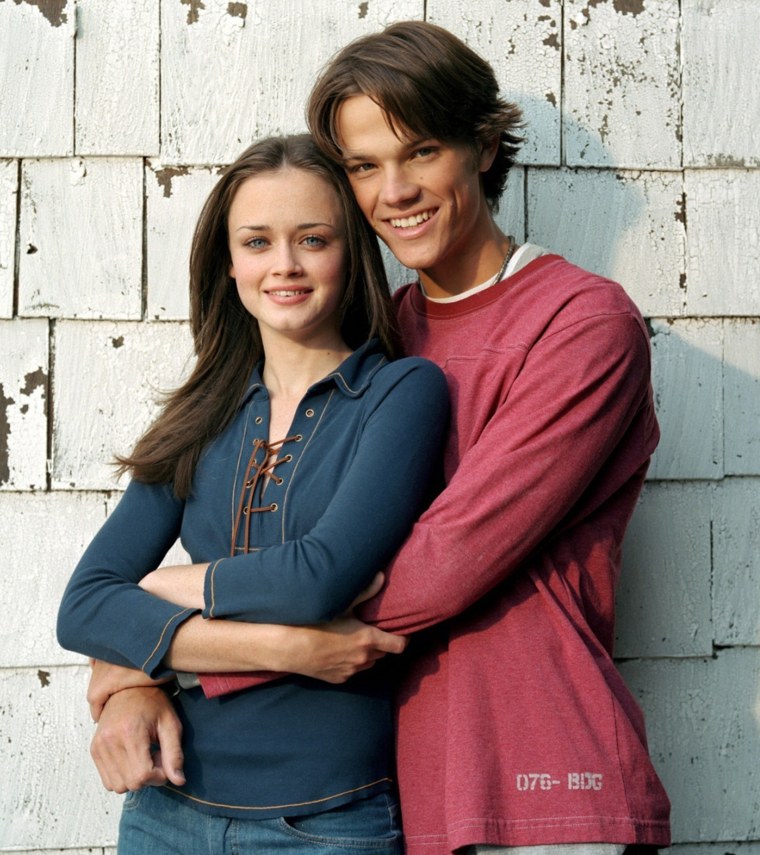 Rory (Alexis Bledel) and Jess (Milo Ventimiglia) showed so much chemistry, some viewers might have found it difficult to pick which relationship they liked more, as both the actors and the characters were involved in relationships at the time.
RELATED: 12 celebrity couples who dated on TV — and became an item in real life
8. Angela and Jordan, "My So-Called Life" (ABC)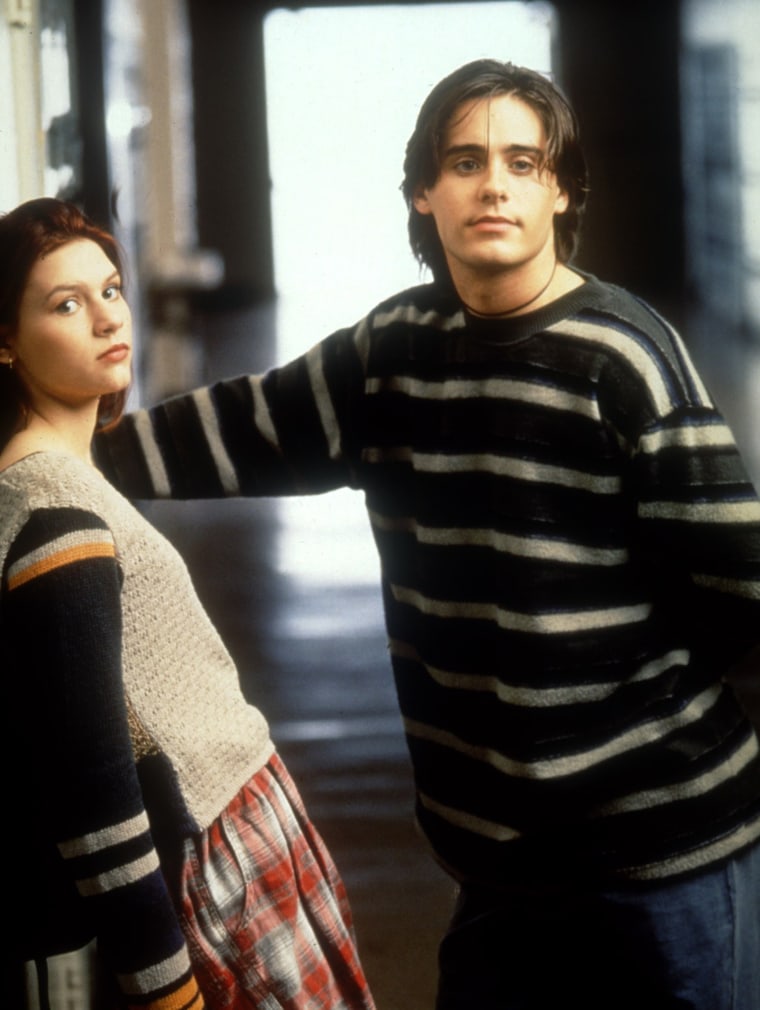 If you were anywhere near a brooding teenager in the mid-'90s, they likely were sulking at the time over the split between Angela (Claire Danes) and Jordan (Jared Leto). Or said teens were just mopey because teens can be that way. Either way, brooders gonna brood.
7. Buffy and Angel, "Buffy the Vampire Slayer" (The WB/UPN)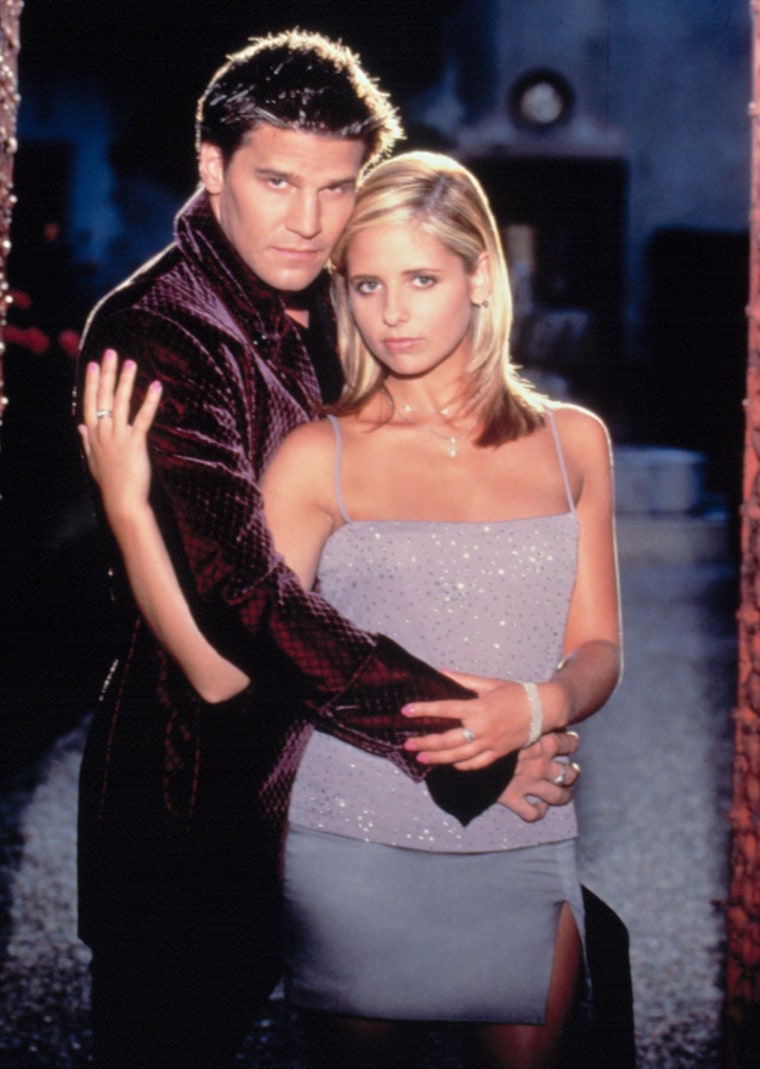 Perhaps Buffy (Sarah Michelle Gellar) and the vampire Angel (David Boreanaz) were doomed from the start, because of, y'know, the whole vampire-hunting thing. But once they reached a milestone in their relationship, Angel lost his soul, putting a major damper on potential make-out sessions from that moment onward.
6. Robin and Ted, "How I Met Your Mother" (CBS)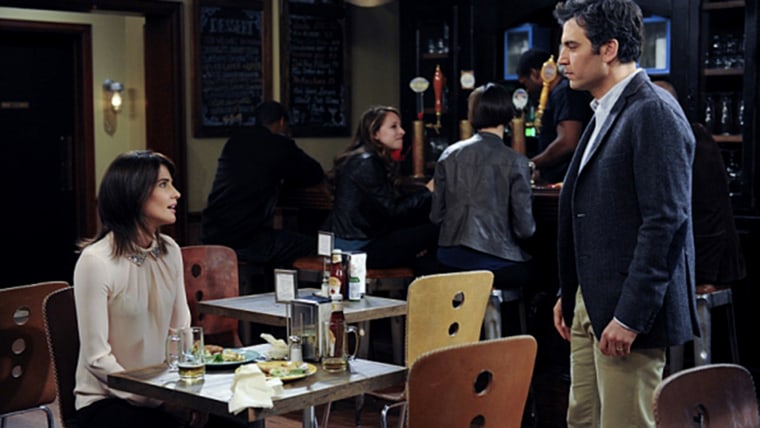 Long before the controversial series finale, which revealed the mom's identity to the kids of middle-aged Ted (Bob Saget), fans seemed content to sit back and enjoy the sparks between Robin (Cobie Smulders) and younger Ted (Josh Radnor). Their split, in turn, had fans wondering about their fate until the very end.
5. Winnie and Kevin, "The Wonder Years" (ABC)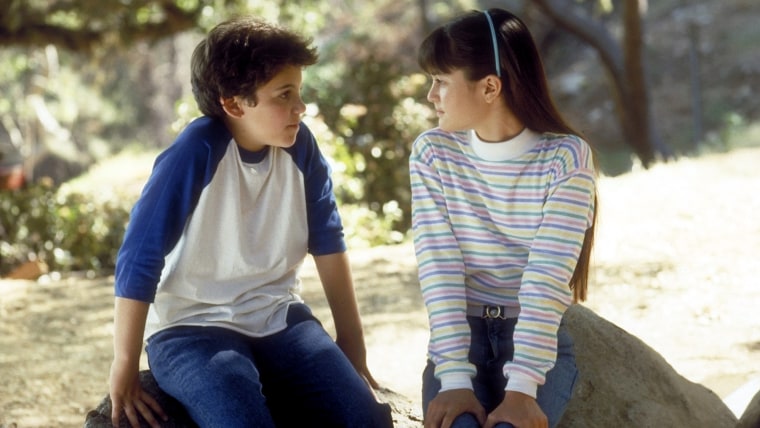 What is it with the Savage brothers and their TV breakups breaking viewers' hearts? Anyway, big brother Fred, as Kevin Arnold, seemed like he'd found his happily ever after in Winnie Cooper (played by Danica McKellar), but as the finale illustrated, life doesn't always work that way, even if you "look back with wonder."
4. Holly and Michael, "The Office" (NBC)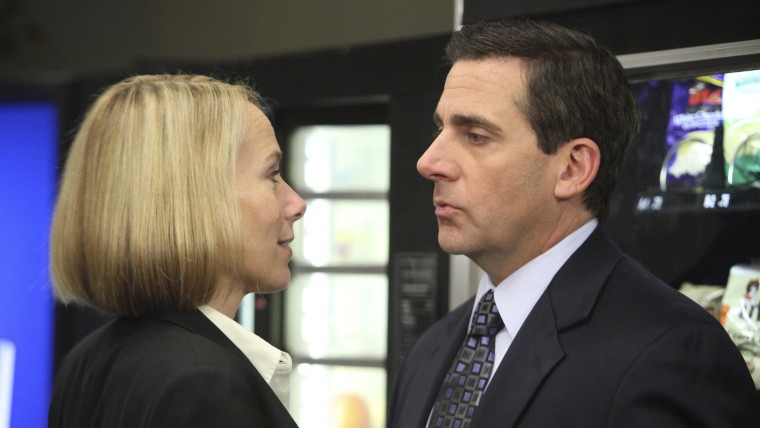 Michael (Steve Carell) didn't quite jell with Carole (played by Carell's real-life wife, Nancy Carell), but whether you were a fictional Dunder Mifflin employee or a real-life viewer, it was hard to ignore the goofy and sweet chemistry he had with Holly Flax (Amy Ryan). The two eventually found themselves back together, and his candle-lit proposal, small snag notwithstanding, wound up winning her over for good.
3. Miss Piggy and Kermit the Frog, "The Muppets" (ABC)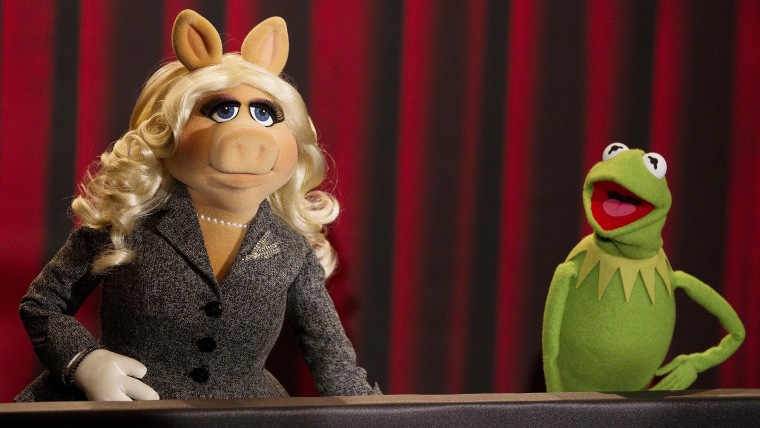 Perhaps the most controversial breakup of 2015, Miss Piggy (currently played by Eric Jacobson, popularized by Frank Oz) and Kermit the Frog (currently played by Steve Whitmire, popularized by Jim Henson) seemingly broke the Internet when they announced they were ending their romantic relationship. And the felt really started to fly when fans learned Kermit was seeing a new pig Muppet named Denise. They may be the ones who are puppets, but they certainly know how to pull on our heartstrings.
2. Cristina and Preston, "Grey's Anatomy" (ABC)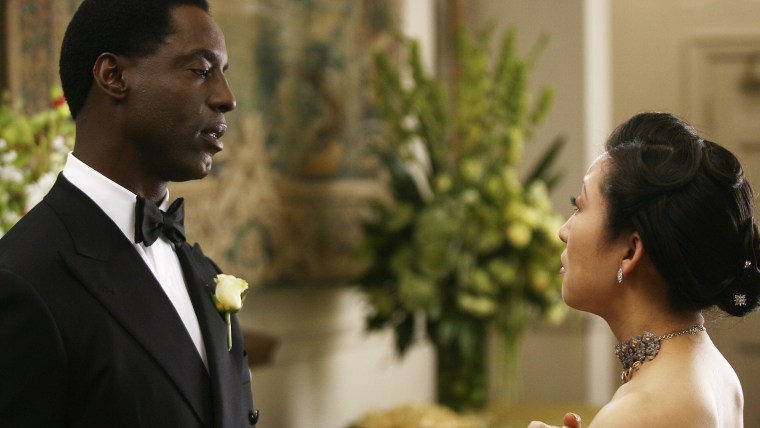 Preston (Isaiah Washington) left Cristina (Sandra Oh) at the altar more than eight years ago. We're still not over it.
1. Rachel and Ross, "Friends" (NBC)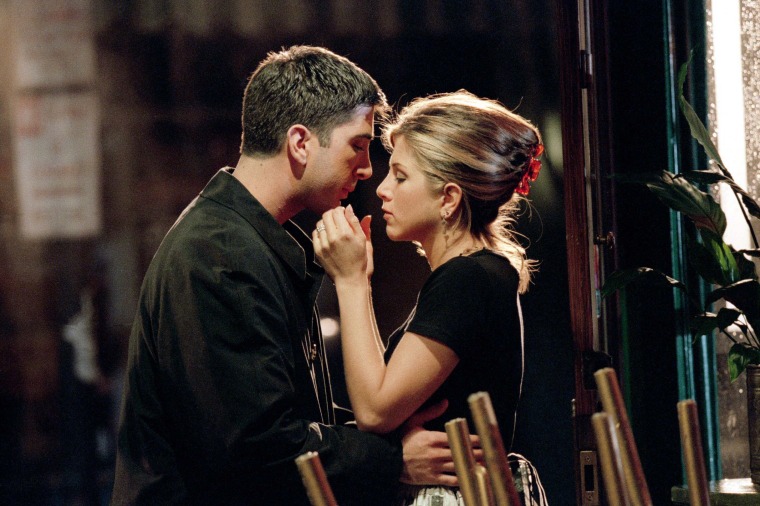 Rachel (Jennifer Aniston) and Ross (David Schwimmer). Ross and Rachel. Breaking them up wasn't a possibility until it was all too real. Thankfully, in the finale, she "got off the plane."
Follow TODAY.com writer Chris Serico on Twitter.