Whoa whoa whoa! Since Netflix's hit teen rom-com "To All the Boys I've Loved Before" premiered in August, hunky breakout star Noah Centineo has been widely hailed as the internet's new boyfriend. And fortunately, Peter Kavinsky fans are in for a double dose of Centineo: The 22-year-old Florida native graces Netflix again Friday, with the release of "Sierra Burgess Is a Loser."
When Centineo visited TODAY this week, he answered all our burning questions — for starters, what he thinks of his heartthrob status.
"I think it's really cute," said the actor, who's amassed more than 8 million Instagram followers. "I think fans connect with love. I remember the first time I was in love and it's a powerful feeling. I think to be able to represent that in a film, I think people are naturally attracted to that."
He also revealed his favorite — and least favorite — traits in both characters.
"My least favorite quality about Peter is the fact that he can't really shake his ex-girlfriend, and that he is a bit abrasive," he said. "He doesn't really have as much control of his ego as maybe he should. What I love about Peter, though, is that he does fight for what he believes in. And he's very, very protective of the people he loves."
As for his "Sierra Burgess" character, Jamey, Centineo said, "I love how he's pensive and soulful, and more reserved. I do think he's more of a cerebral being. What I don't like is how gullible and naive he is, and how he just gets fooled throughout this film."
Here's what else we learned about Centineo!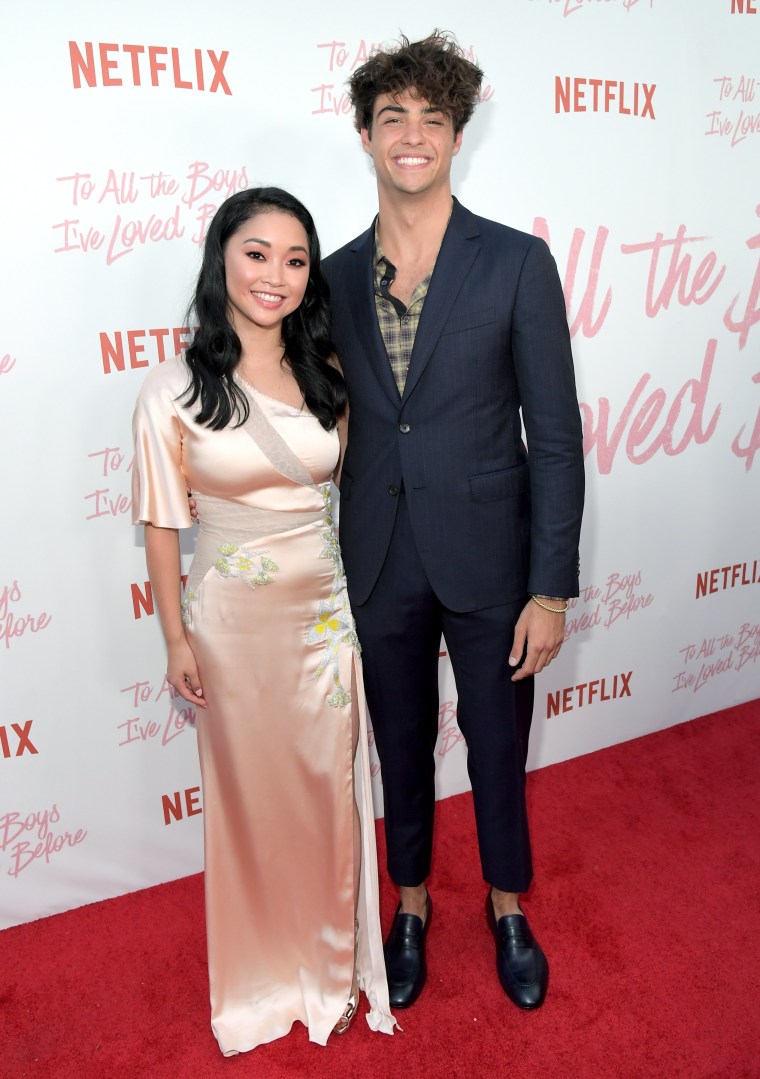 1. Weirdest messages he's received on social media:
"There's a lot of comments that are like 'Daddy!' And I'm like, 'Nope, I have no kids.' Or there's just, like, emojis. They're just like 'fire emoji' and I'm like, 'I'll take that.' I'd like to be a fire. That'd be interesting ... combustible. But not spontaneously. That's dangerous."
2. Favorite moment from "To All the Boys I've Loved Before":
"You have Lara Jean and Peter in the diner, talking about why Lara Jean is afraid to love. And when she's like — I think Peter asks, 'Well, are you afraid?' And she says, 'Yeah.' And he goes, 'Why? Why are you afraid to love?' And I think it's profound. It's a great question. It's just one word. But it's like, 'What's the purpose for that? Does that serve you?' No, it doesn't. It's a great moment."
3. What his real-life love letters have said:
"Oh, my gosh. There's so many. One that I sent was, like, 'I love you endlessly.' And then there was, like, a line across the bottom of the page and then across the back too kinda making a full circle. 'Cause I think circles are kinda infinite. There's so many. It's hard to remember and they're, like, really long or they're one-liners, like, 'I love you, baby.' Like, a smiley face in the morning or something. You wake up to it on, like, your bedside table. Yeah. Lots of 'em."
4. The craziest thing he's done for love:
"Hopped off a roof. It was a six-story building. And I hopped the roof and, like, landed on the balcony of the apartment right below and caught myself, almost went over the edge, and then jumped back into the balcony where this girl was that I thought was super cute. And I was, like, 'Hi. I'm Noah. Nice to meet you.' That was one thing. And we dated for, like, two years. It was great."
5. The secret to being a good leading man:
"I think for rom-coms, you have to balance being super manly — there's a line in 'Sierra Burgess' about that — and then also being sensitive and loving and nurturing and genuine, and the right balance of that is crucial in being a leading man."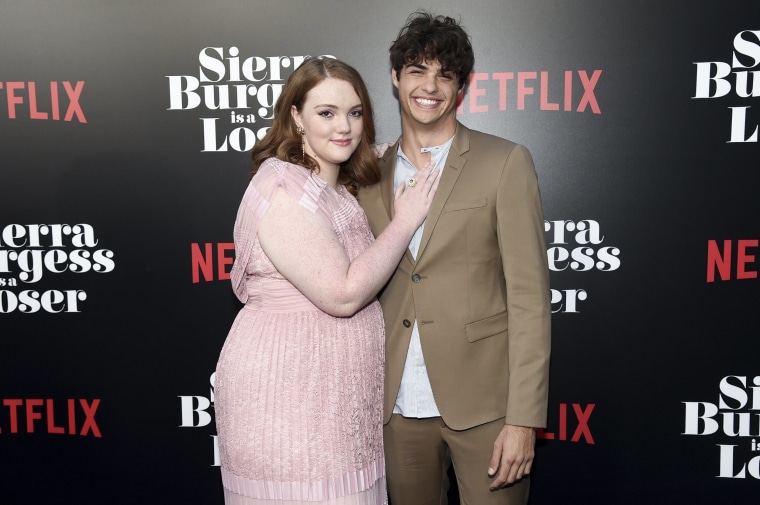 6. The rom-com men who've inspired him:
"Matthew McConaughey's a huge inspiration. I like Mark Ruffalo. Love Mark Ruffalo and what he does. Even Leonardo DiCaprio, — I mean, he's just the leading man across the board. And Ryan Gosling? I mean, Tom Hanks. There are so many incredible people to look up to."
7. How many John Hughes movies he's actually seen:
"I've seen 'Pretty in Pink.' I've seen 'Ferris Bueller's Day Off.' And I've seen 'The Breakfast Club.'"
8. His favorite teen movies of all time:
"I was obsessed with 'High School Musical.' I wanted to be obsessed with 'Twilight' 'cause I read the books. But the books are so great. Oh, oh. 'Harry Potter.' That came out, and I was, like, 'Oh, my God. I love this so much.'"
9. The best relationship advice he's gotten:
"Effectively communicate how you feel and where you're coming from. And try to understand where the other person is coming from. It's really hard to have some sort of negative emotion or intention with someone that you appreciate and are grateful for. So gratitude is a big one as well for the other person."
10. What he was really like in high school:
"I was neither here nor there. I wasn't a rebel. I definitely wasn't a jock. My extent of athleticism in high school was, I played JV soccer. I always sat in the back of class and slept through most of the classes. I just hung out with friends. I kinda just coasted under the radar. But I dropped out of high school after my sophomore year. And then I did independent studies and got my diploma. My mom would kill me if I just, like, left — she wanted me to graduate. So I did."
11. His marks of a good date:
"Conversation flow. Or being totally comfortable in the silence between."
12. His first celebrity crush:
"Yeah, I think it was Jennifer Garner. Like, '13 Going on 30' Jennifer Garner. Like, I saw that when I was really young. And I was like, 'Huh. She's, like, playing my age, but she's an older woman. I love you.'"
13. His favorite celebrity couple:
"No. I think it's really tight that Justin (Bieber) and Hailey (Baldwin) are getting hitched. I think that's really cool. But it's, like, really none of my business anyway."
14. The roles he wants to play next:
"I think I have a lot more to give in the rom-com space, for sure. I'd love to branch out and do some more auteur work, with filmmakers like Gaspar Noe or the Coen brothers or the Nolan brothers, you know, more dramatic pieces. Or action. Action would be fun — an action comedy. I'm really open to anything that comes my way and feels right if the material's great."