For many, the most effective means of showcasing one's affinity for something is the T-shirt. Rock 'n' rollers wear them to proudly flaunt their beloved bands, sci-fi geeks to showcase their preferred "Star Wars" characters, and sports fans to display allegiance to their favorite teams. Until relatively recently, however, avid animal lovers have been largely excluded from this sartorially tribal ritual. Until now.

A company called The Mountain offers an eye-catching array of T-shirts that cater squarely to fans of virtually all creatures great and small, featuring designs that are as brazen and bold as anything Iron Maiden or Metallica might offer. "We've always been an 'in your face' company," The Mountain's creative/licensing director, Michael McGloin, told TODAY.com. "I decided that we just needed to fully embrace our animal spirit and wear it loud and proud."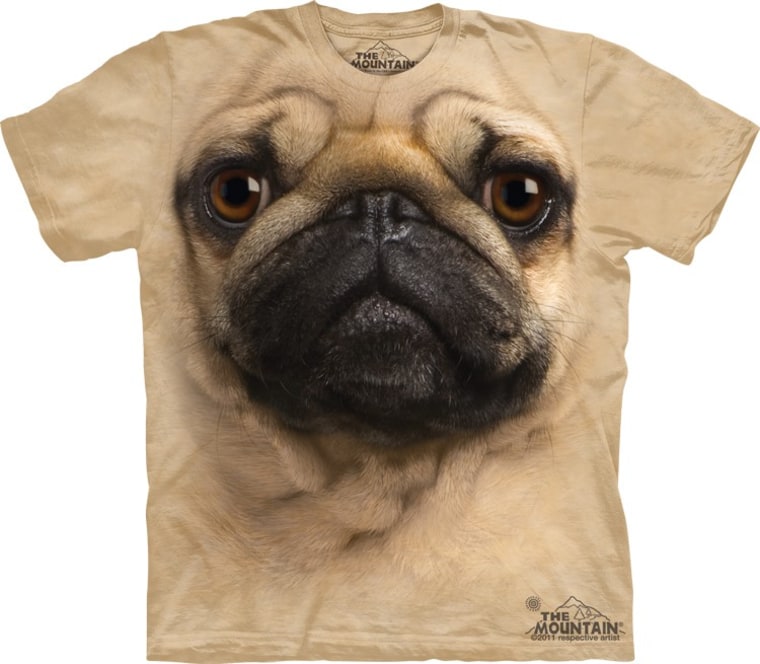 And loud and proud they are. The Mountain's distinctive Big Face Tees feature disarmingly detailed, head-on portraits of a wide variety of animals, from the fuzzy to the ferocious. Regardless of the species, however, these shirts are guaranteed to make an impression. Walk into room sporting one of these, and absolutely no one will be left wondering what your favorite breed is.
When it comes to The Mountain's philosophy, McGloin is just as assertive as his shirts. "I was looking at the trends in the market," he told TODAY.com via email, "and noticed that every single character-based brand out there was doing one-dimensional cartoon character faces on shirts. Solid color shirts with 'The Muppets' characters, 'Sesame Street' characters, 'Star Wars' characters and every other character-based brand. Then I looked at our catalog and saw that some of the designs that have been on our line the longest and still sell fantastically after all these years are the big-face animals.
"I put two and two together, the light bulb went off and I told our sales staff that I was going to completely make over the company with Big Face T-shirts. The time was now, we had to do a massive offering or we'd get ripped off by everyone. So three years ago I started. We went after the most popular animals and dogs. Game on. We tore a hole in the T-shirt fabric of space and time!"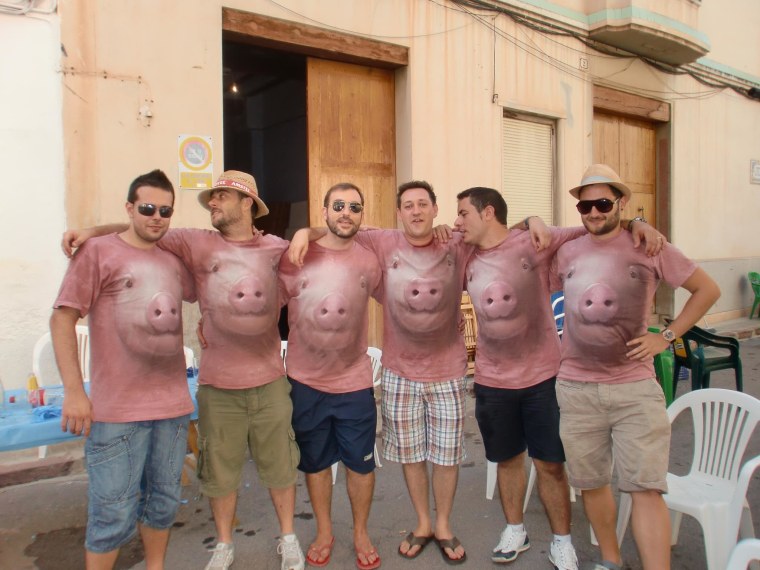 That sort of spirited commitment carries over to the shirts; honestly, you've got to be pretty committed to wear them, becauze they're not especially subtle. But demand has been high. McGloin says he's continually fielding requests for designs featuring newer, different animals, and Big Face T-shirts have been spotted on such celebrities as actor Jack Black and Matt Bonner of the San Antonio Spurs. And The Mountain is endeavoring to keep the Big Face T-shirts even further up in your face via a regular show on YouTube, The Big Face Show.
What about you? Would you wear one of these shirts? And which animal would you choose?
Alex Smith is an editor/producer for TODAY.com who is unfortunately renowned for getting all riled up about T-shirts.
More from TODAY Pets:
Disney T-shirt rankles rock fans
U.K. clothiers misspell Shakespeare
Urban Outfitters 'drunk' shirts offend Irish