Daniel Stout possesses an old soul for a 9-year-old. His mom says that helps explain her son's emotional reaction to his little sister surprising him with the pet hamster he had been saving up for.
In a video of the sweet exchange, the fourth-grader embraces his 6-year-old sister in silent tears over her thoughtfulness. Rachel Stout originally recorded the moment to share with her husband, who was at work at the time, but the video has since been shared more than 39,000 times and seen by at least 1.8 million people since it went up Monday.
"They've always been really close," Stout told TODAY about her children. "By the time Abby came along, Daniel was just so thrilled to have her. He's just always been all about her and she's been all about him."
RELATED: Boy's reaction to fifth sister is priceless
The idea for the surprise came shortly after Abby got a hamster for her 6th birthday earlier this month. Daniel became smitten with the creature and wanted one of his own, so he decided to earn money to buy one through extra housework.
"I wouldn't pay for chores he was expected to do but said if he wanted to go above and beyond he was welcome to and we would pay him for that," Stout said. "So he just went berserk and started cleaning out the shed, scrubbing the bathroom floors, doing all the laundry."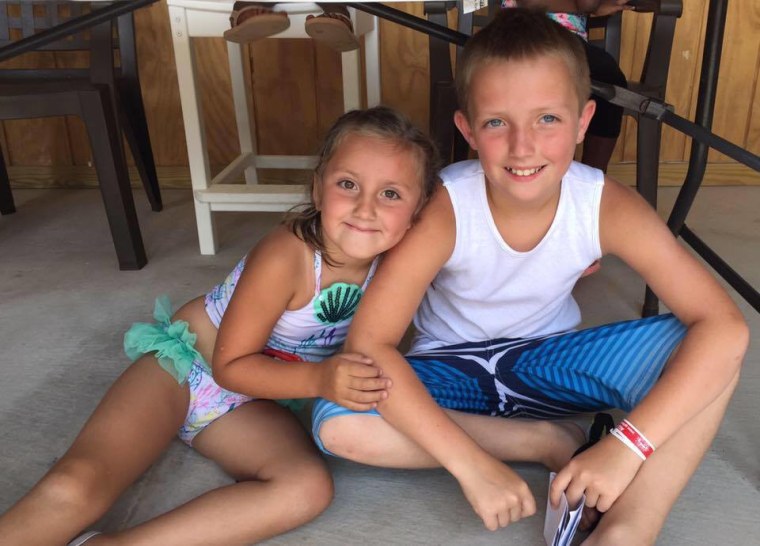 Stout said her daughter was so impressed by her brother that she asked to use the $55 she received in birthday money and gift cards to buy him his own pet.
"I asked her a couple of times if she was sure that's what she wanted to do and she said yes," Stout said.
RELATED: 'Good job, sister!' Watch this big brother give the cutest pep talk
While Daniel went to a friend's house for a weekend sleepover, Stout took Abby to the pet store and picked out the exact hamster he said he had wanted. When Daniel returned home, she led him to his surprise.
He then immediately wrapped his arms around his sister and the two tumbled to the ground in an embrace. At one point in the video, Abby pulls away and puts his face in her hands.
"Why are you crying?" she asks, and then a few seconds later: "Are you happy crying?"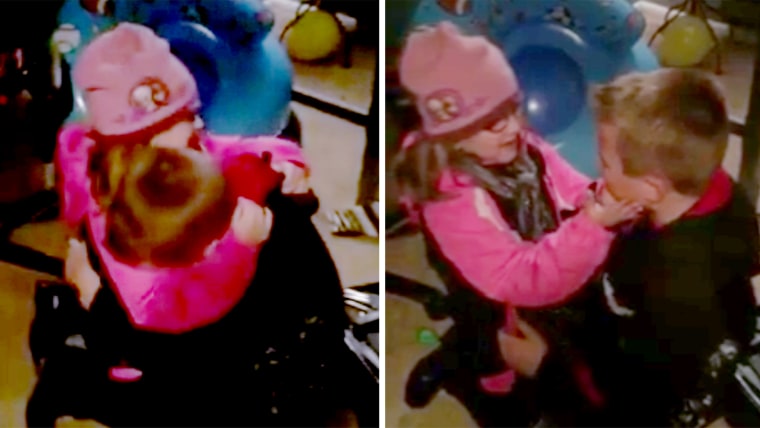 Stout said her son's reaction didn't surprise her a bit.
"He's got the biggest heart. He's such a lover, and he has no problem showing his emotion," she said.
RELATED: Six brothers welcoming home their baby sister is the sweetest thing ever
Nor was she surprised by his mature reaction to his sister's generosity.
"He's very, very intuitive," she said.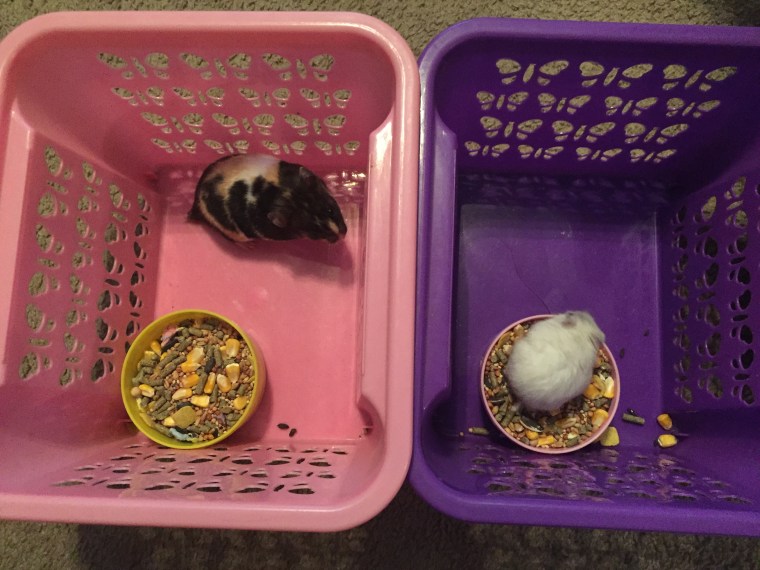 The fourth-grader had only saved about $21 toward his hamster, which ended up costing his sister about $45. But Daniel now has other plans for money he plans to continue saving. He wants to buy his sister an American Girl doll in time for her birthday next year.
"I told him, 'Do you know how much money those cost?'" Stout said. "But he'll probably have to save a while for that one."