Tired of tying your dog up outside while running errands? Wish you could park your dog, like you park your car?
That was Chelsea Brownridge's problem when she moved from North Carolina to New York with her own pup, Winston, and realized dog ownership was tougher in the city than in the suburbs. The result: Dog Parker, a startup with a solution that she thinks will give urban dog owners some peace of mind.
Dog Parker is an internet-connected doghouse that gives city pups a safe place to stay while their owners are shopping or running errands. But this isn't an ordinary doghouse — each Dog Parker is climate controlled, self-sanitizing and webcam-monitored through the Dog Parker app.
Through the app, you can locate and reserve the closest Dog Parker and unlock it from your phone, then check in on your dog through the real-time, built-in webcam that is in each doghouse.
RELATED: The 23 best gifts for your dog (and fellow dog lovers)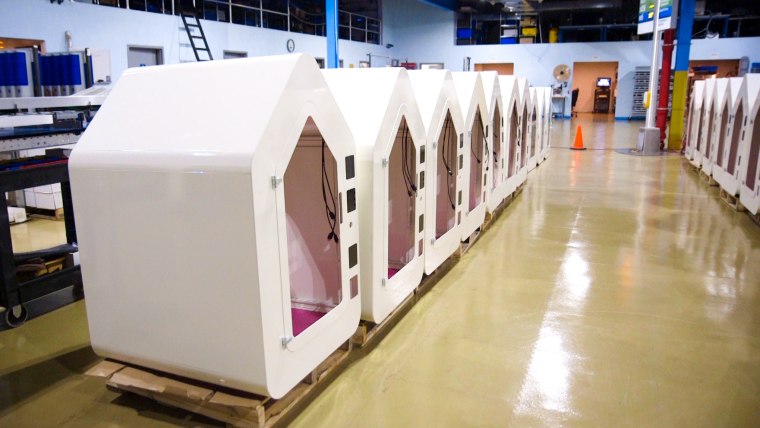 Brownridge said her team spoke to hundreds of store owners, who said they sometimes lose customers by not allowing dogs in their stores and thought having a Dog Parker outside would help their business. And as a dog owner herself, she knew it was hard to leave a dog outside.
"Winston in particular has a case of FOMO — fear of missing out," she explained, adding that "tying my dog up outside of those places in a busy city with a lot of stuff happening on the sidewalk was just too risky."
Dog Parker is available for 20 cents per minute, along with an annual membership fee of $25.
The company plans to install 100 doghouses throughout Brooklyn in the coming months, then expand to Manhattan and beyond.