Wrangler is a regular in TODAY's Studio 1A, but he's been giving his paws a workout this week. For the last three days, he's hit the road to meet and greet and see the sights.
Thursday saw our pup with a purpose get a taste of Philadelphia.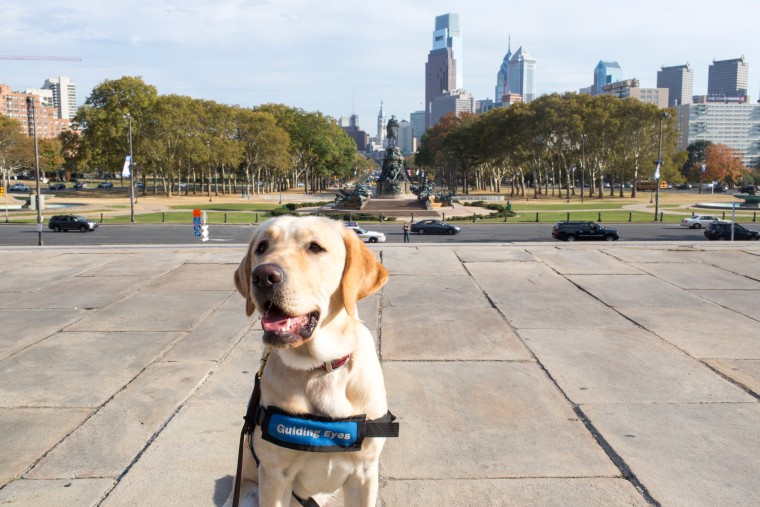 His first stop in the City of Brotherly Love was to the VA Medical Center to meet with visually impaired veterans — people he could be helping one day.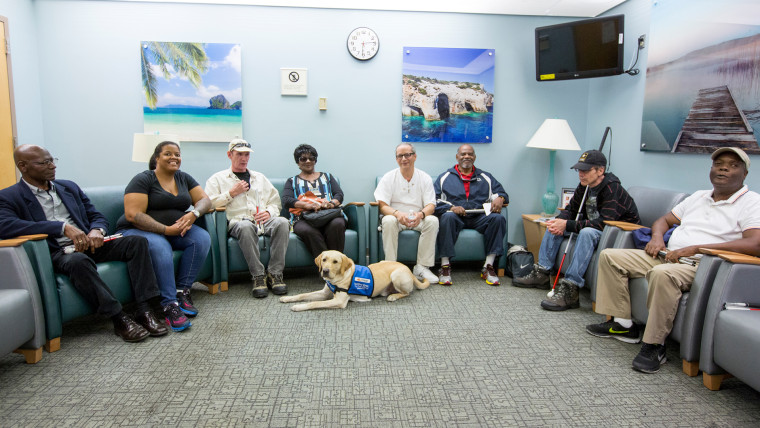 In fact, Wrangler made a big impression on one veteran who'd only considered a guide dog in the past.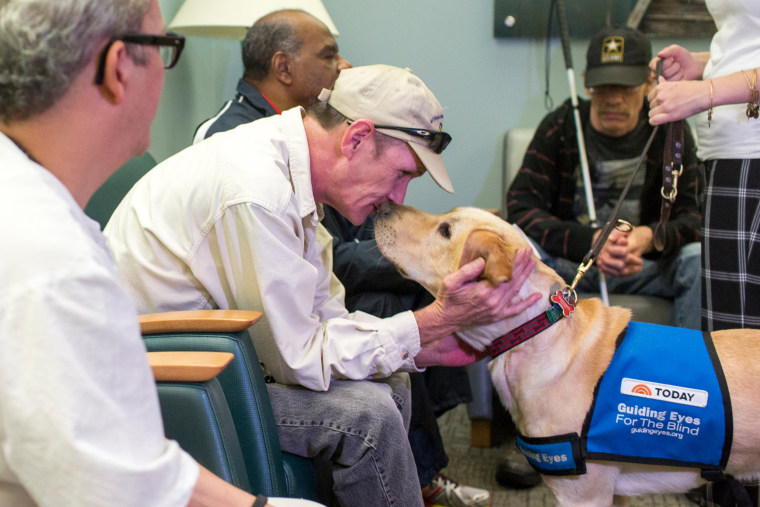 "I've just been thinking about it, but now that I've actually seen Wrangler, I would take him home right now," the man said.
After that special encounter, Wrangler did the one thing every tourist — pup or person — must do during a stop in Philly: He channeled his inner-Rocky and hit the steps to the Philadelphia Museum of Art.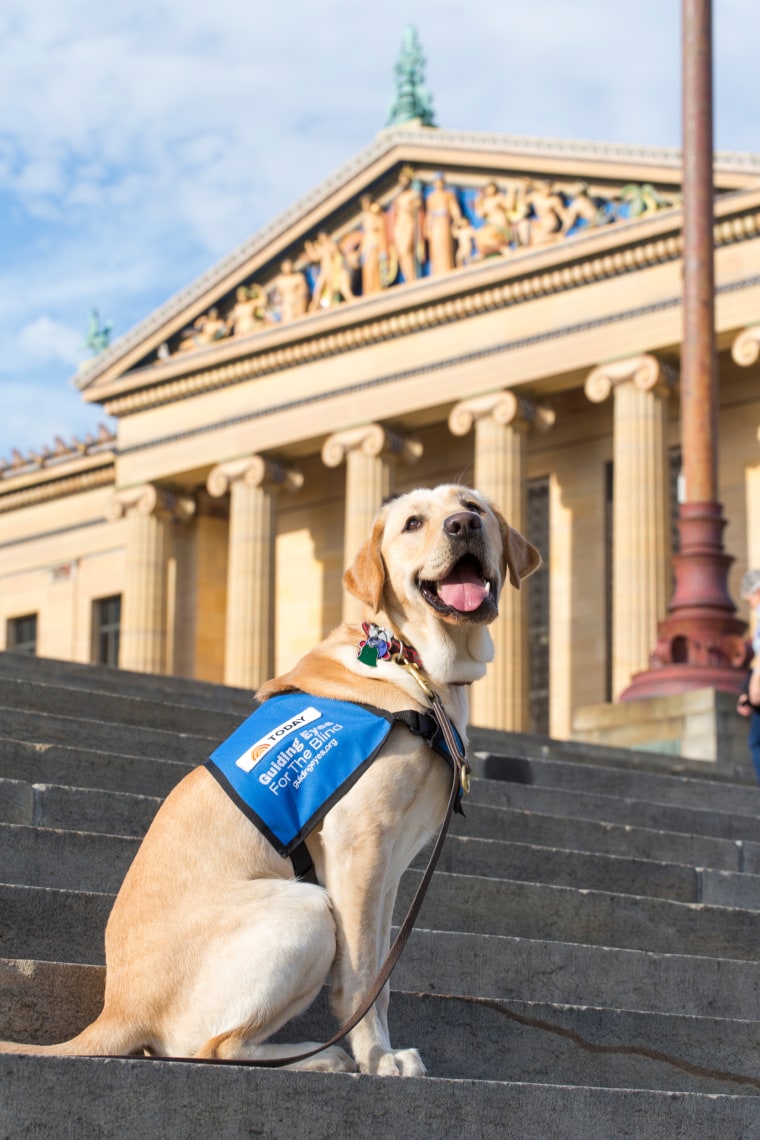 What a champ!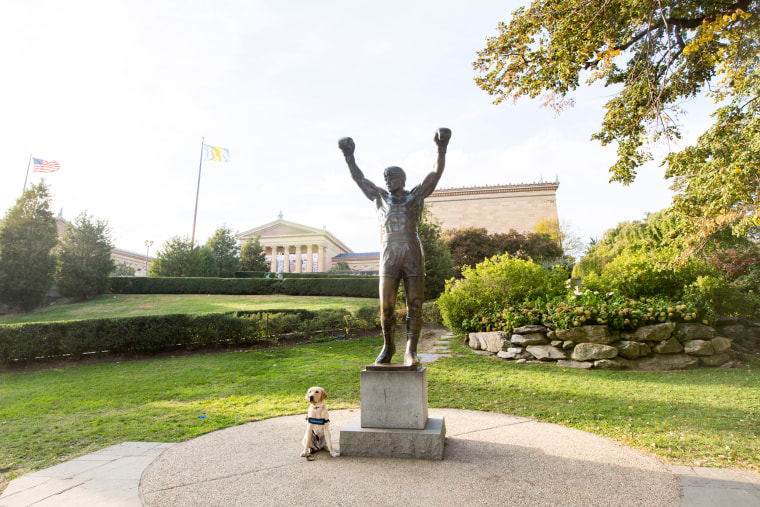 On Wednesday, he checked off a few major milestones on his way to Dallas and Fort Worth, Texas as part of his "Wrangler on the Road" itinerary. Not only did he take his first plane ride (complete with a trip through airport security), but he got to channel his inner cowboy at the Fort Worth Stockyards.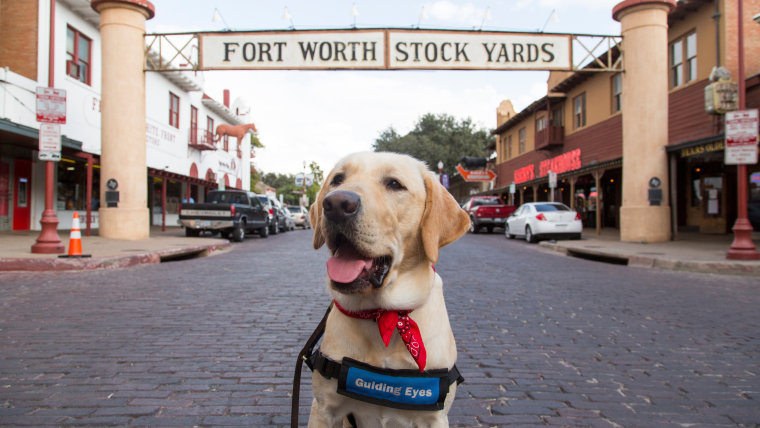 He posed around town with some classic Texas icons.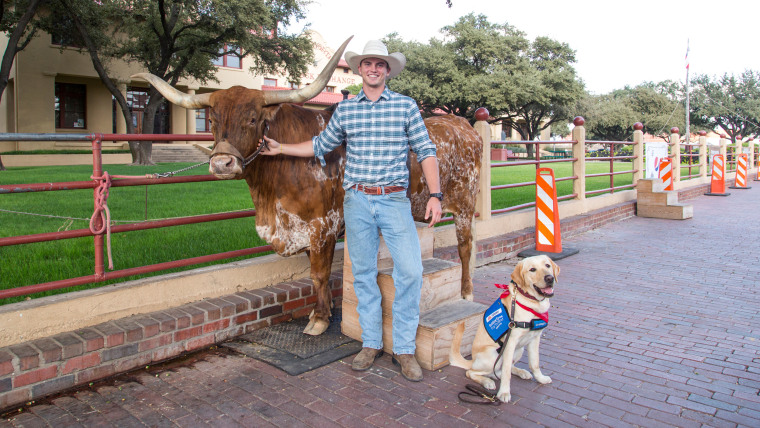 Visited the Texas Cowboy Hall of Fame.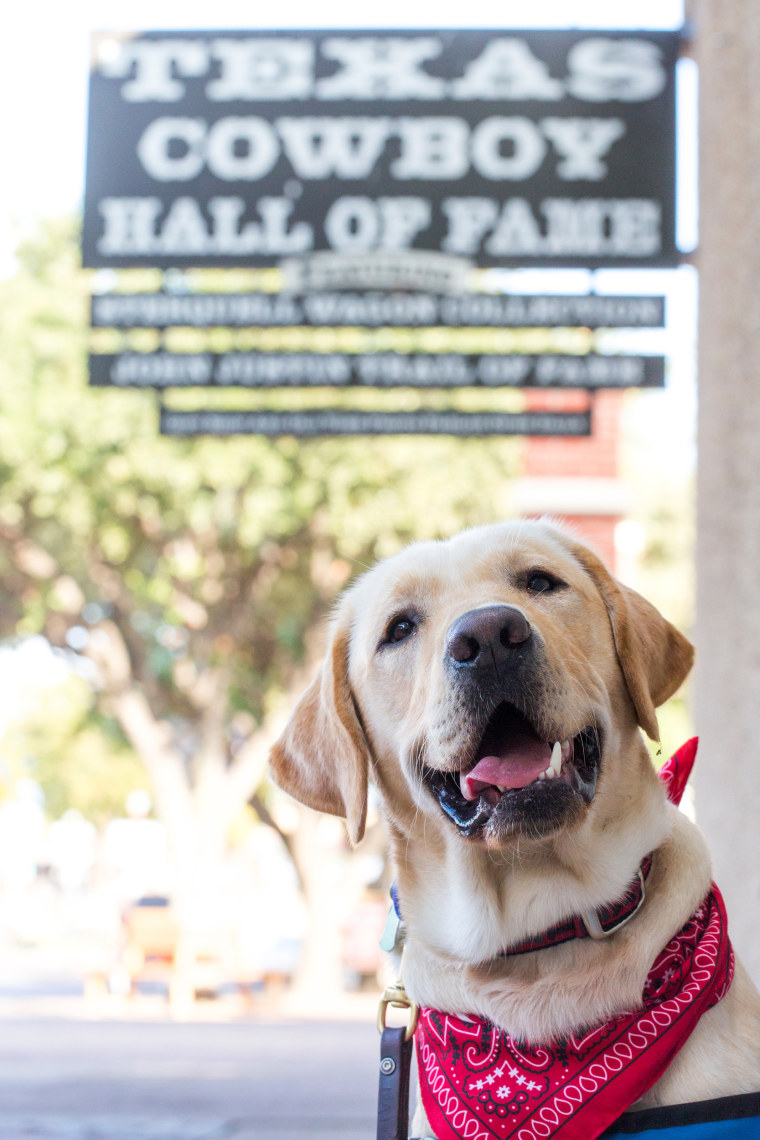 And spent time with kids at the Fort Worth Boys and Girls Club, who read him a book about ... cats? OK, "The Cat in the Hat" is a classic, after all.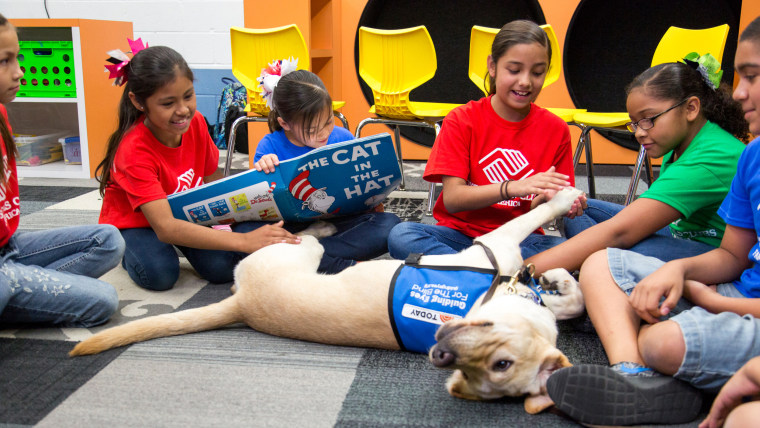 Everybody was left smiling.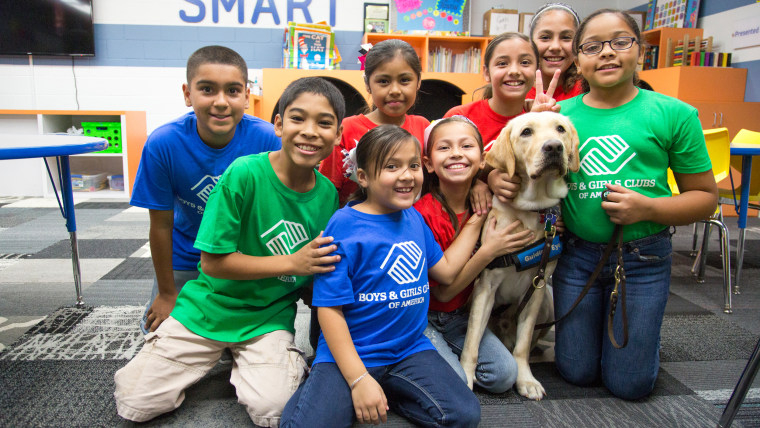 Wrangler kicked off his journey with a stop in Washington, D.C.
Although he's great at heeling, Wrangler didn't walk there. Like many busy commuters, he took Amtrak to his destination.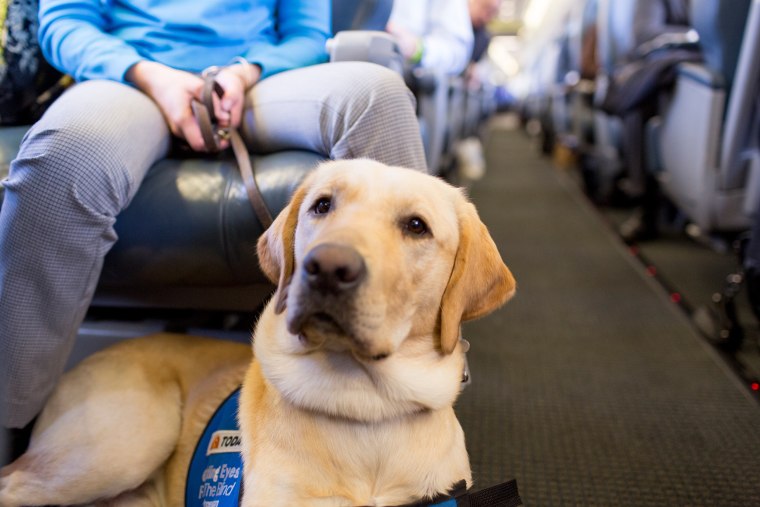 First stop: Capitol Hill.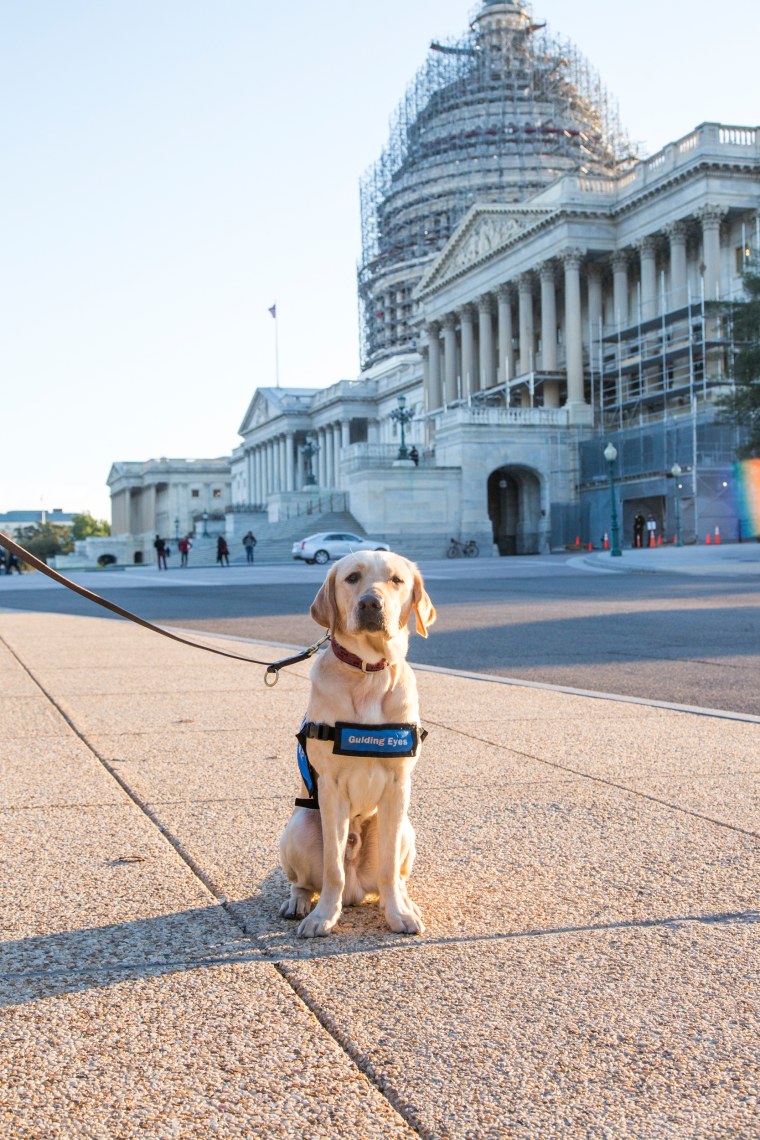 Wrangler even made a new friend as he met with New York Senator Chuck Schumer during his visit.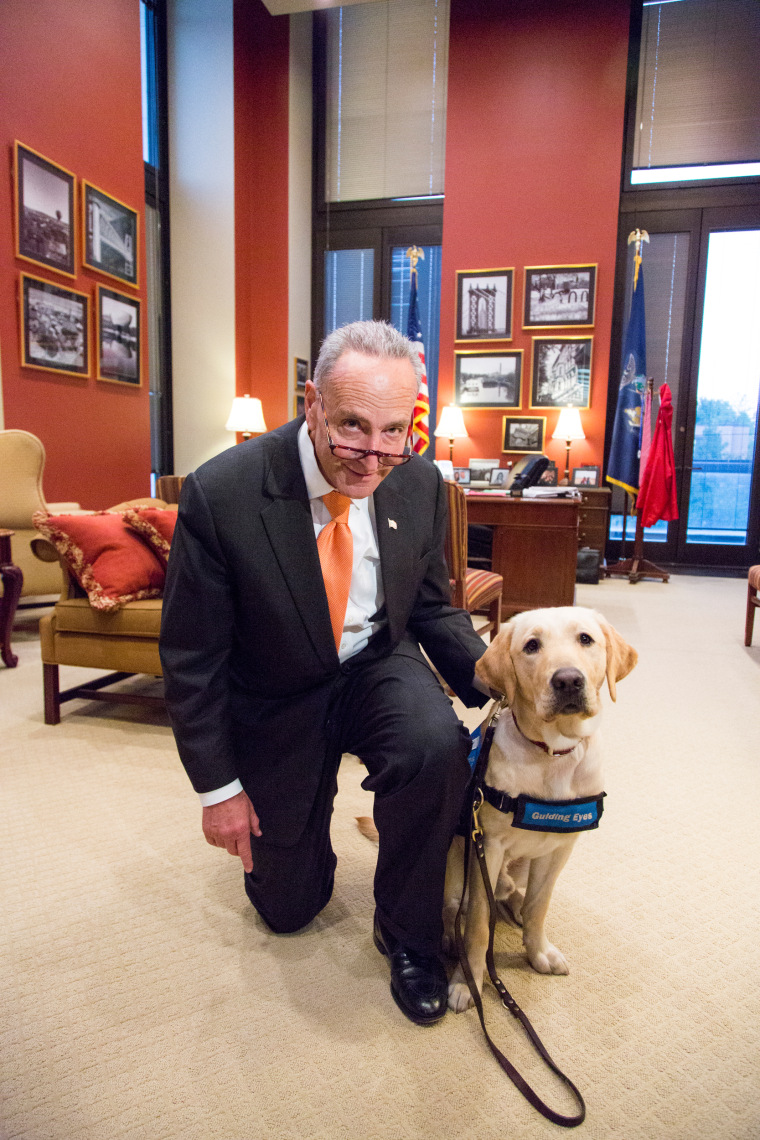 Saxon Eastman, Wrangler's official "puppy raiser" from Guiding Eyes for the Blind — the organization that prepares Wrangler and dogs like him to one day work as guide or service companions for those with vision loss and for children with autism — was right by his side for the visit.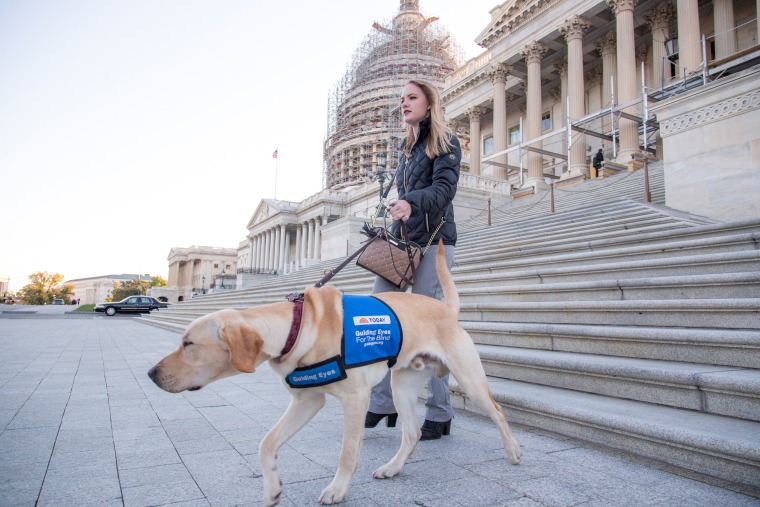 Wrangler and Saxon took in some of the grandest sights D.C. has to offer, including the Lincoln Memorial, the Washington Monument and even the White House!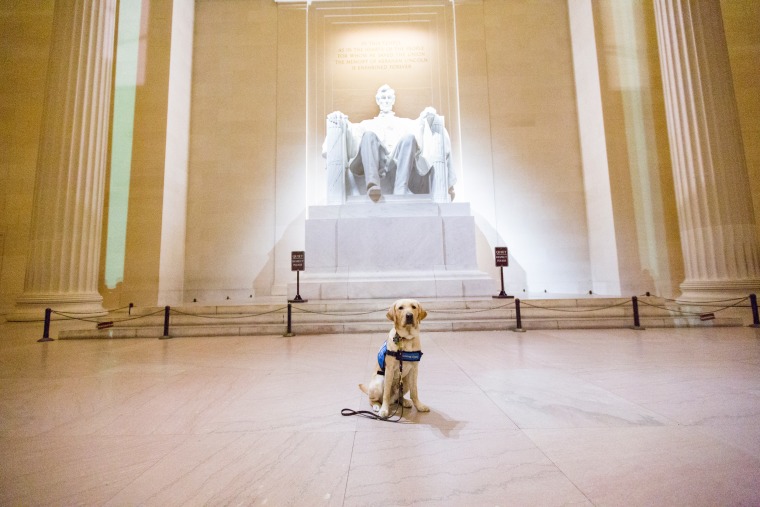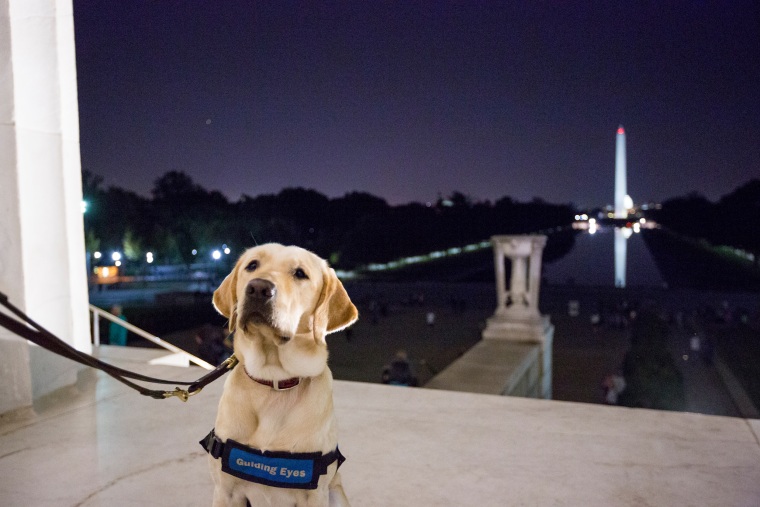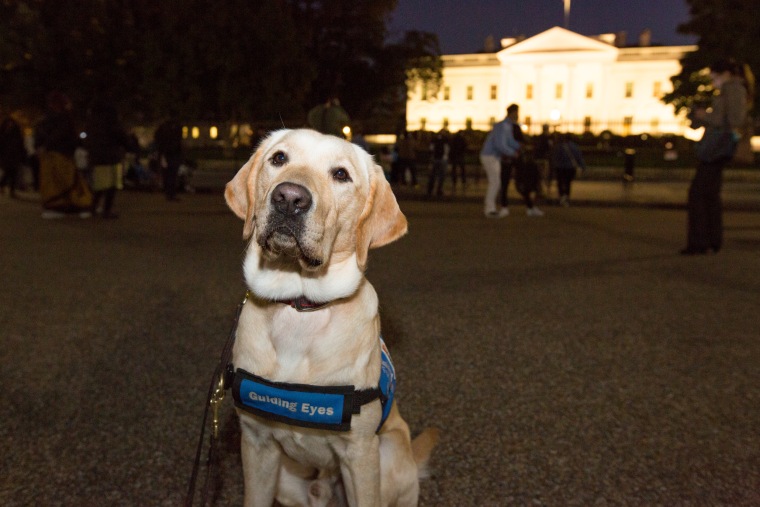 Wrangler's three-day adventure is thanks to viewers. We promised we'd bring Wrangler to you if TODAY's Twitter account hit 3 million followers, and that's just what happened. Clearly he had fun, and he learned some important lessons.
"He's being socialized, getting to meet new people and getting to know what it's like to take a train or, later today, a flight," NBC News political report Kelly O'Donnell, who spent time with Wrangler in D.C., told TODAY Wednesday. "Things he might do as a guide dog down the road."
Now it's back home for the good boy!