Wrangler got a new job!
In the spring of last year, we said goodbye to Wrangler with heavy hearts (and tears in our eyes), but only because we knew he was off to bigger and better things. And now he is — again!
On July 6, he was evaluated and accepted into the Connecticut State Police detection dog program. This gig follows his yearlong stint as a guide dog.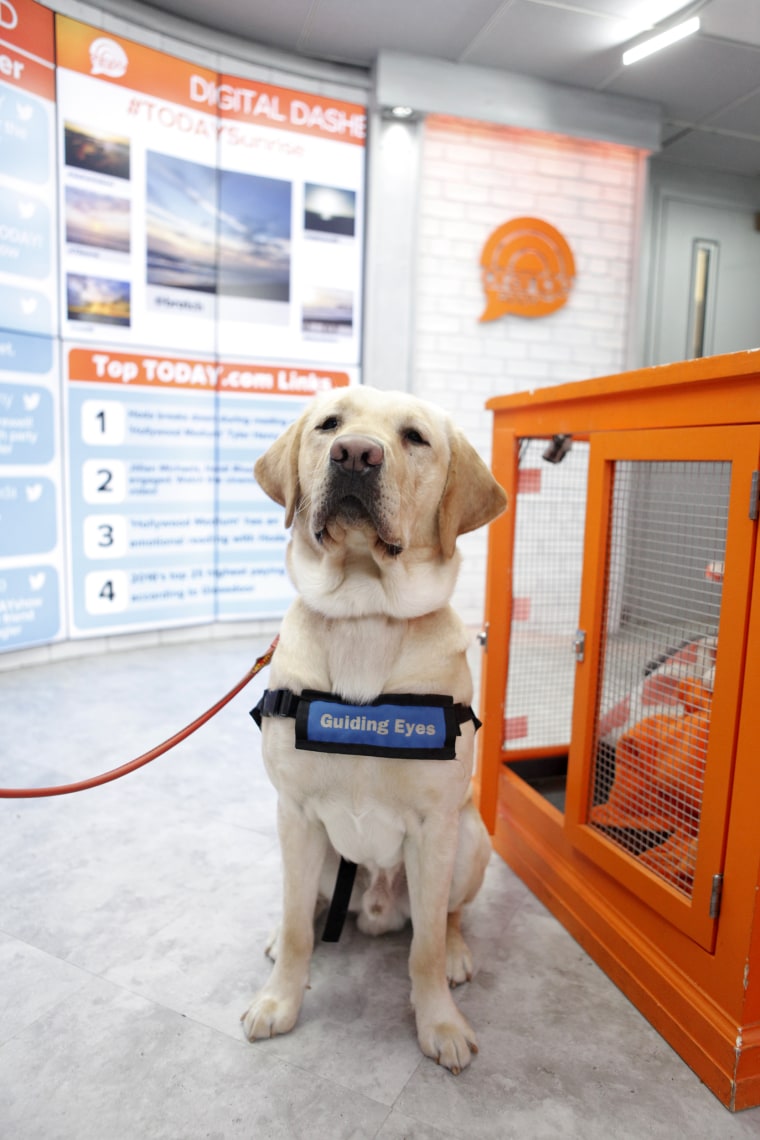 As it turns out, Wrangler is better suited for detection and retired from guide work early.
"Matching a guide dog to a person with blindness or a visual impairment is a very delicate and complicated process," Saxon Eastman, Wrangler's puppy raiser, told TODAY.
And there are many other factors that must be considered to determine if the pair will succeed, including personalities, walking paces, the handler's location and their general approach to work. Eastman says it usually takes anywhere from six months to a year in order to make that call.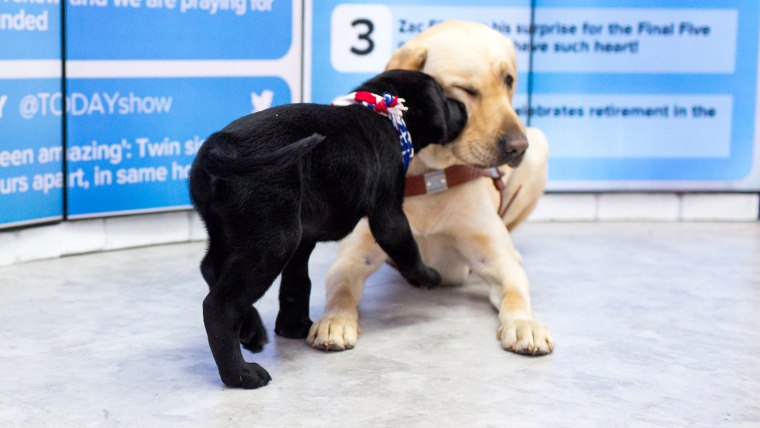 So now Wrangler will head to training for the next two to three months in Connecticut. Should he pass, he will be partnered with an officer, and work to detect things such as bombs or narcotics.
"As a guide dog, Wrangler helped one person live a more independent life. As a detection dog, he will be helping large groups of people, making sure that everyone is safe from criminal activity."
And Eastman is excited to watch Wrangler grow in his new role.
"Wrangler is a puppy with a purpose, it just turns out that his purpose is different from what we expected it to be. There is a saying, 'raise a puppy, change a life.' I always find that no matter what path they choose to take, the puppies I raise always end up changing more than one life. The first life they change is mine."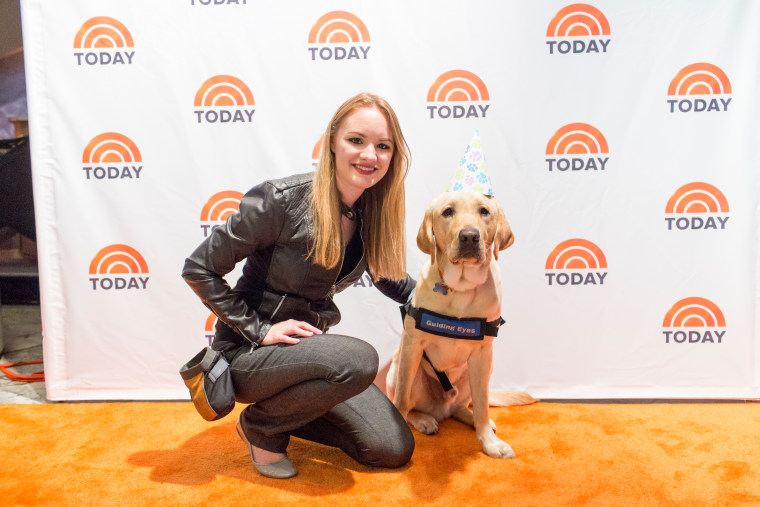 That's something Wrangler will continue to do time and time again in the future: change lives.
"There is no better feeling than knowing that the work Wrangler has the opportunity to do will help keep thousands of people safe every day.
"He's finding his place in the world, and I couldn't be more proud of him," said Eastman. "Whatever happens next, Wrangler is the incredible dog he is because of the love and guidance he received at TODAY."