With a little help from TODAY fans, Wrangler could be taking his cuteness on the road this fall.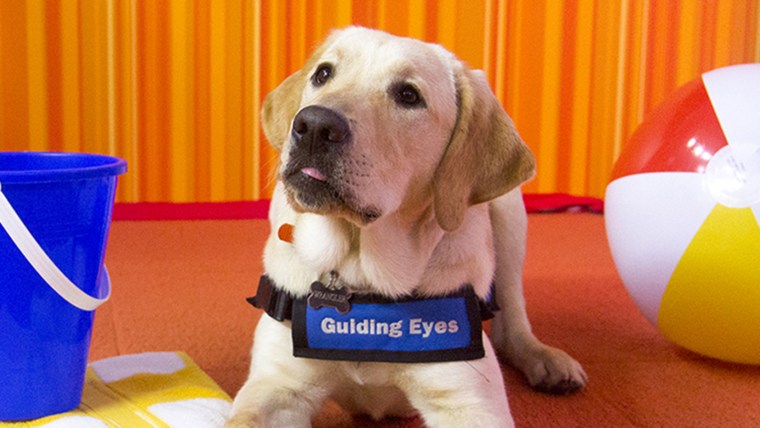 If TODAY can hit three million Twitter followers by the end of the week, the show's adorable puppy with a purpose will hit the road to visit TODAY fans in three cities this fall.
If you're not following us on Twitter yet, now's your chance! And if you are already following, get some friends to join in and make sure Wrangler hits the road in style. After all, he already knows how to drive.
While you're at it, head here to learn more about Wrangler and Guiding Eyes for the Blind.