TODAY's Puppy With a Purpose is making some serious strides!
Wrangler sported a new (and adorable) look Wednesday: a new "puppy jacket," which is a big milestone in his progress toward becoming a guide dog.
Wrangler wore it well on the plaza Wednesday morning, right before he found a little used gum to chew — and quickly spit out! Good thing his best bud Matt Lauer was there to get rid of the gum (though after tossing it, he admitted he thought the "street gum" was paper. Purell, anyone?)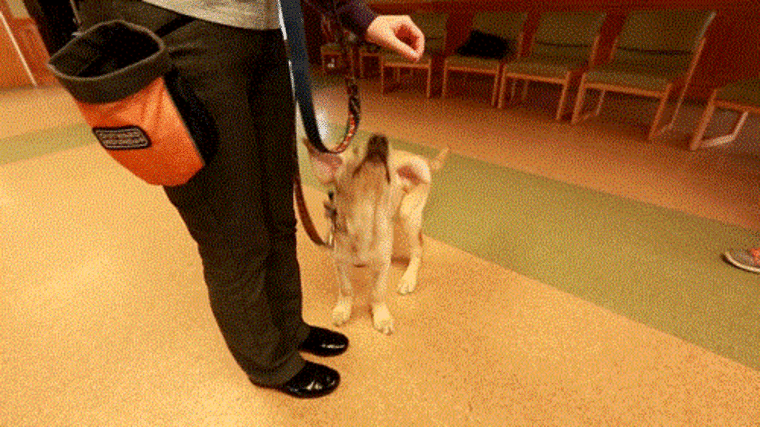 During his initial training, a puppy is evaluated quarterly in a "Walk and Talk" in order to ensure he is progressing. At four months old, Wrangler underwent his first this Walk and Talk Tuesday — and he received his jacket!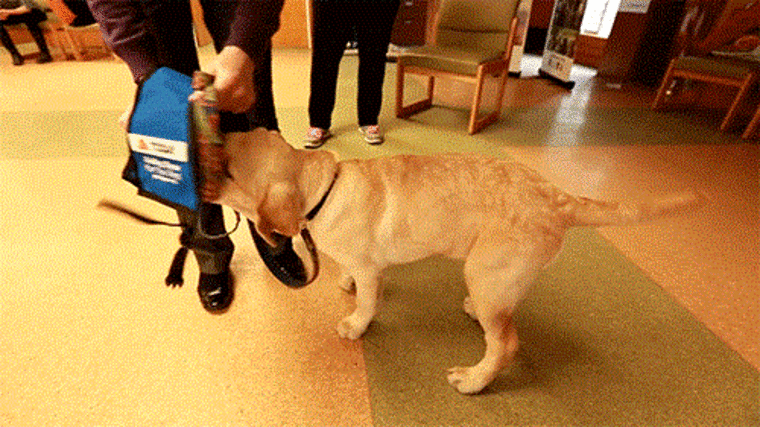 The jacket promotes Wrangler as ambassador for Guiding Eyes — he'll wear the jacket while being socialized in public, as well as in the studio at times.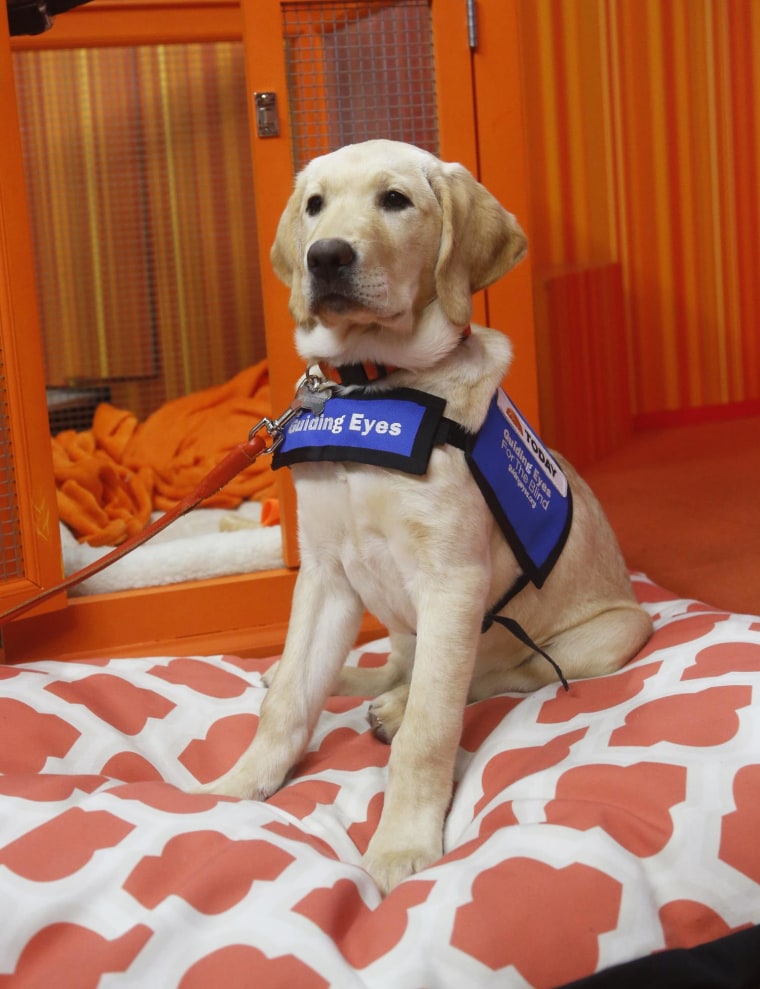 The puppy jacket also helps Wrangler adapt to the feeling of wearing something on his body, so when the day comes for him to put on a guide dog harness, the sensation will be familiar.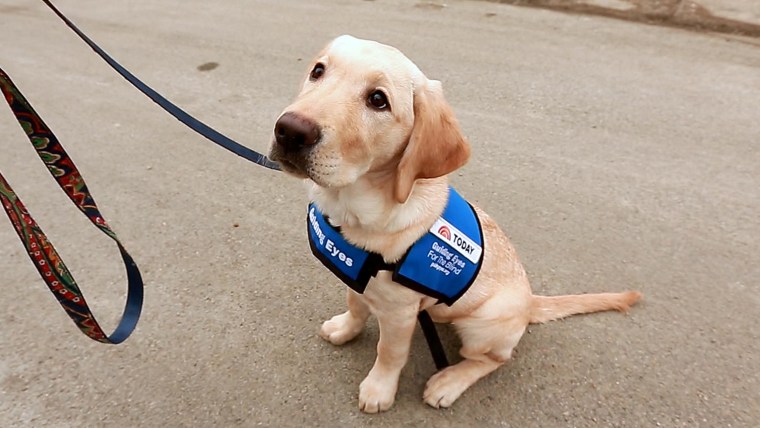 But it hasn't stopped him from having fun!