Wrangler, the puppy with a purpose who brightened our mornings on TODAY, now has a special job with his new family!
After training with Guiding Eyes for the Blind over the past 21 months, Wrangler has become a guide dog for Bill Stevens, a music professor at Santa Clara University.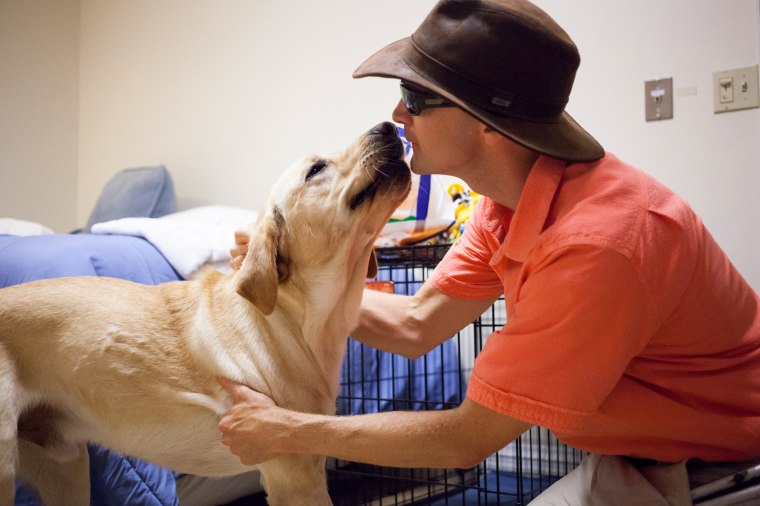 Wrangler left TODAY in March to complete his training, passing his final blindfold test in August to officially become a guide dog.
Just like when Wrangler became a beloved member of the TODAY family for 14 months, Stevens quickly bonded with the lovable yellow Labrador retriever.
"We're in my room in Guiding Eyes that first night, and then Wrangler is licking my face and then a paw in my lap, and then another paw on my shoulder,'' Stevens told TODAY. "And he's just trying to knock me over backward with face kisses! So we hit the bond quickly."
Stevens has been legally blind since birth and almost completely blind since he was 14. He has been using guide dogs for 17 years, including three dogs from Guiding Eyes for the Blind.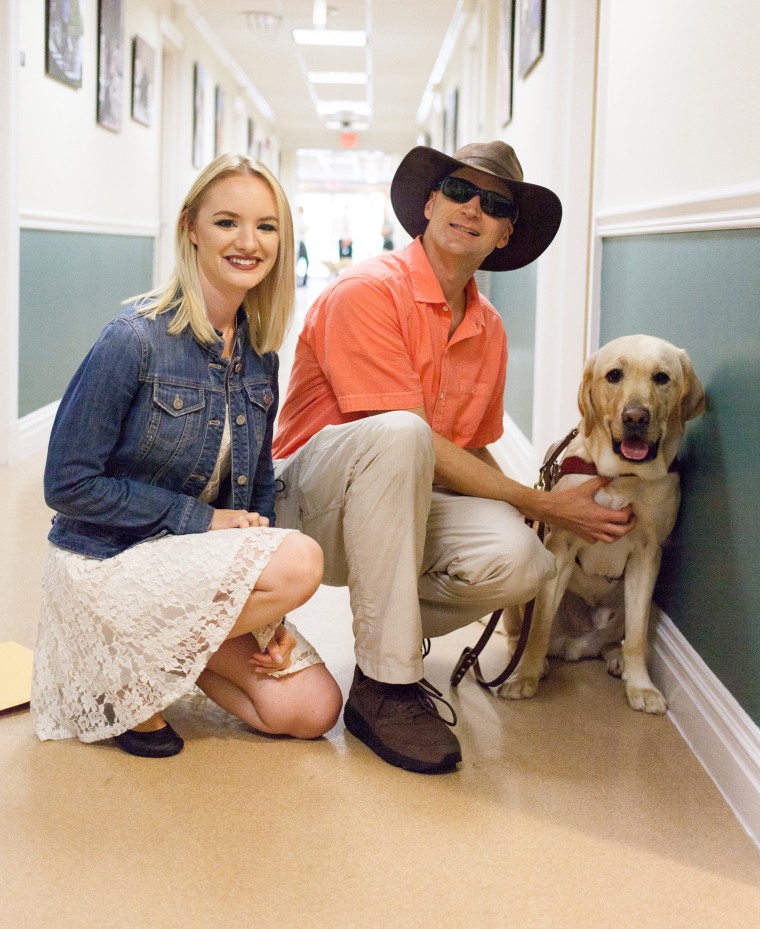 Stevens is an accomplished pianist as well as an educator and an author who teaches jazz piano at Santa Clara University. Wrangler has already taken to the smooth sounds of jazz after his time listening to morning news on TODAY.
"It's great to have a dog that's really comfortable with music,'' Stevens said. "I'm even exploring the idea of having him beside me when I perform, which I haven't done with my other dogs."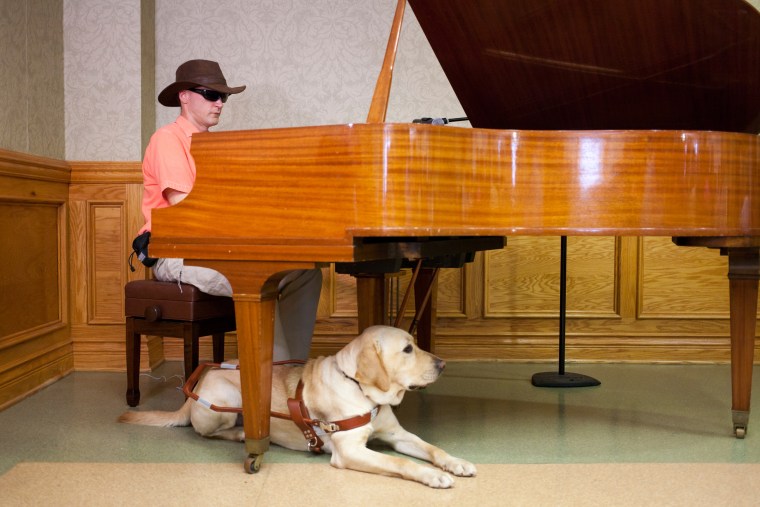 RELATED: Goodbye, Wrangler! A loving look back at his time with TODAY
Wrangler's job will be to help guide Stevens during his walks back and forth to his classroom at the university every day as well as faculty meetings and dips in the pool for the avid swimmer.
Stevens first found out he would be paired with Wrangler on Aug. 12 after hearing about the puppy with a purpose for months because of his aunt, who is a huge TODAY fan. Now the two are ready to work together in harmony.
"Having a dog is very liberating, and it's liberating in the context of companionship,'' Stevens said. "It's a beautiful thing."
Follow TODAY.com writer Scott Stump on Twitter.