There's a new ugliest dog in the world!
On June 23, NBC's Gadi Schwartz served as a judge at the 2023 World's Ugliest Dog contest in Petaluma, California. He helped crown a Scooter, a 7-year-old hairless Chinese Crested pup, the winner.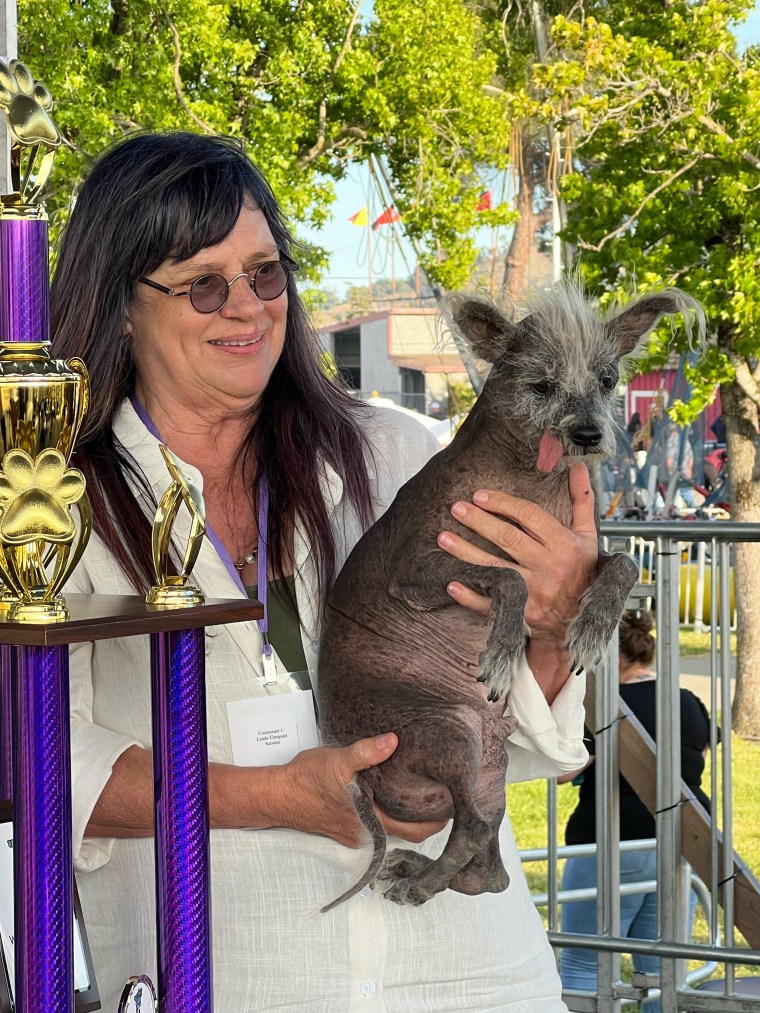 Adopted by Linda Celeste Elmquist, Scooter has quite the story. Scooter was born with deformed back legs. His joints and legs are backwards. When he was born, a breeder turned him into animal control in Tucson for euthanasia. He was fortunately saved by the Saving Animals From Euthanasia (SAFE) rescue group, of which Elmquist is a member.
A man in the group first adopted Scooter and kept him for about seven years. During that time Elmquist had checked on Scooter and taken him to medical appointments. After the man was unable to continue caring for Scooter, Elmquist adopted him and has had him for seven months.
Scooter has walked on his front legs since he was a pup and as he gets older he tires easily, according to his owner. To rest, he sits on his back legs like a tripod. Because his feet are backwards, when he goes to the bathroom it lands on his feet — but Scooter just flings it up in the air.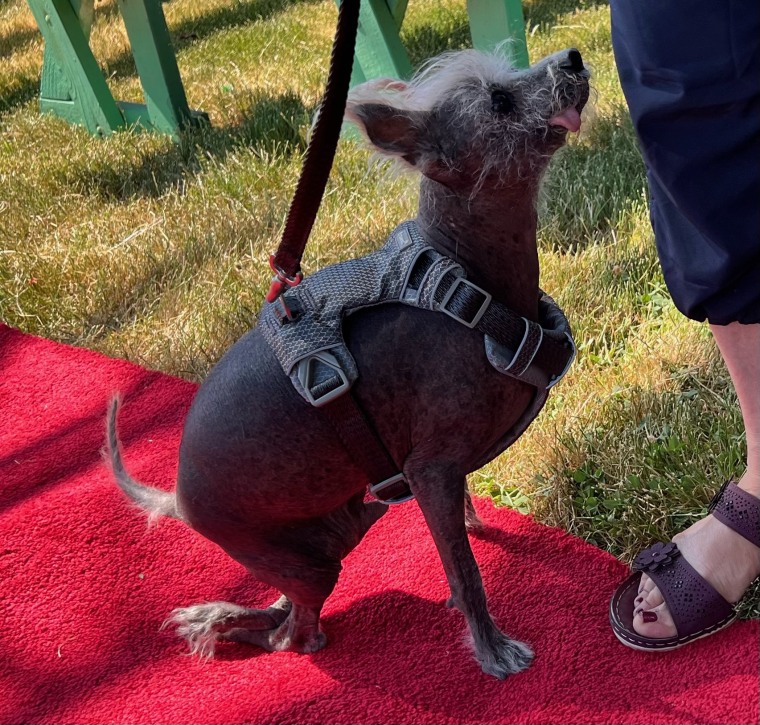 However, Scooter was evaluated by a physical therapist to get a cart. And while it took some time for him to adjust to it, he now moves faster and can do things he could never do like sniff his surroundings.
Elmquist says aside from his deformity, is just like any other dog and loves braunschweiger sausage.
Schwartz celebrated Scooter's win, telling TODAY.com that it was "so perfectly deserved!"
"From the second he sits his hairless little booty and backward legs on your lap, you feel his warm, huggable power to change the meaning of the word ugly!" Schwartz says. "He leaves you feeling love and inspiration for the differences, difficulties, perseverance and happiness that he radiates like a little heater! Even when he's gone you can't help but smile thinking of that sideways tongue hanging out his tiny precious mouth. (He also smells so much sweeter than he looks!)."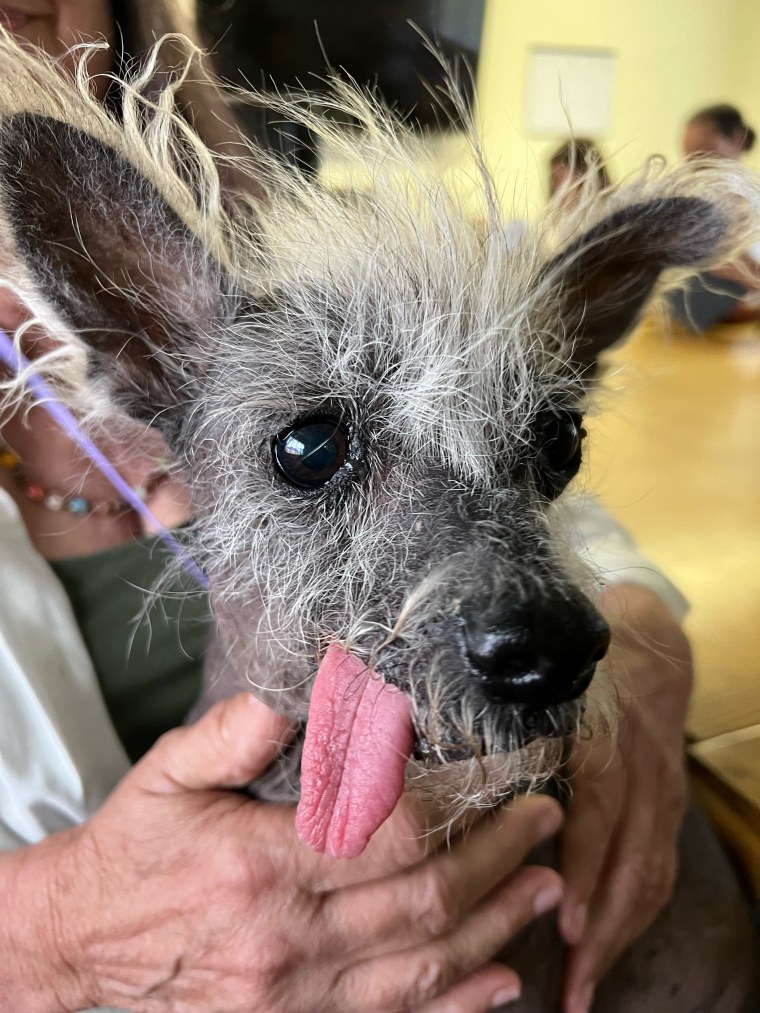 Last year, a hairless Chinese crested-Chihuahua mix named Mr. Happy Face took home the top spot. Mr. Happy Face was adopted from an Arizona shelter after he was rescued from a hoarder's house.
The contest, held annually for nearly 50 years, is meant to showcase the importance of adoption.
"Many of the contestant dogs have been rescued from shelters and puppy mills, to find loving homes in the hands of those willing to adopt," the contest's website reads. "Please join us in raising awareness and support for the pets yet to be placed in a loving home."