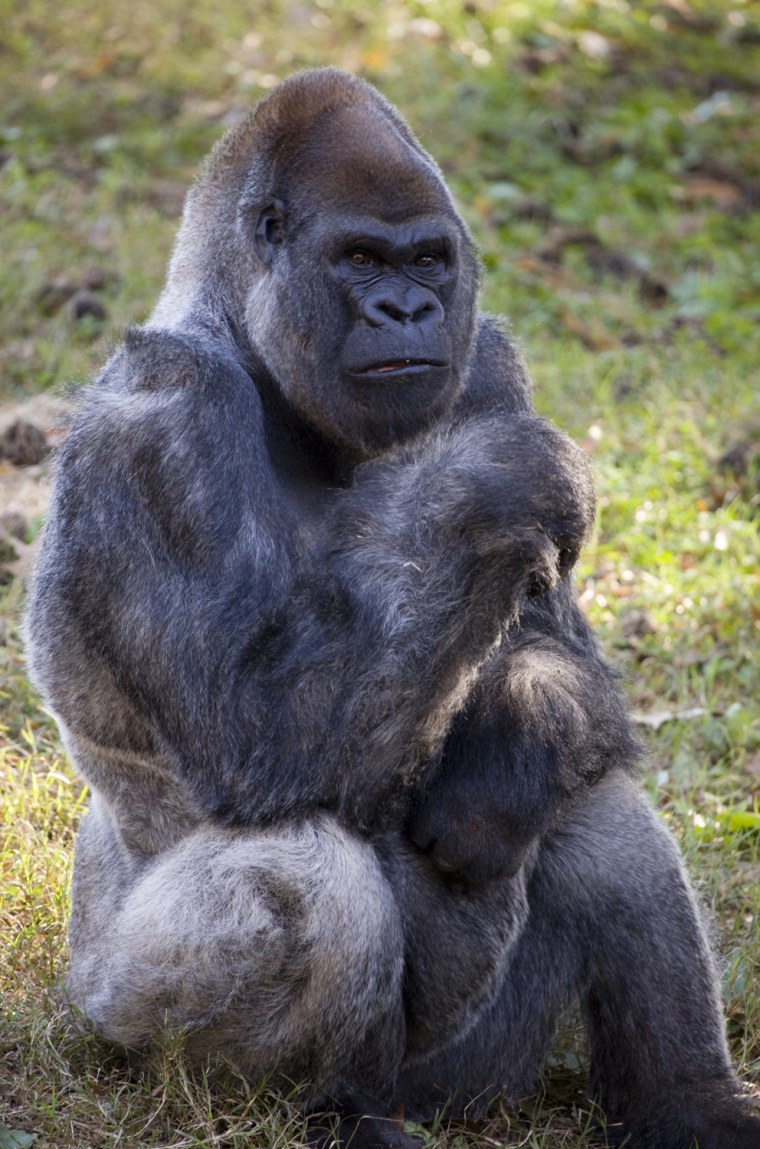 He has 12 children, nine grandchildren, and two great-grandchildren, and he's only 52.
Ozzie, the world's oldest living male gorilla in captivity, celebrated his 52nd birthday at Zoo Atlanta on Wednesday and will have a special birthday celebration on Friday in Gorilla Habitat 2 in the zoo's Ford African Rain Forest.
Since his birth in the wild in Africa in approximately 1961, Ozzie has lived nearly half his life at Zoo Atlanta, where he arrived in the late 1980s after living at Emory University's Yerkes National Primate Research Center. He isn't the only gorilla at the zoo with plenty of candles on his birthday cake, as the facility also includes females Shamba, 53, and Choomba, 52. Ozzie is one of the top 10 oldest members of his species in the world, according to the zoo.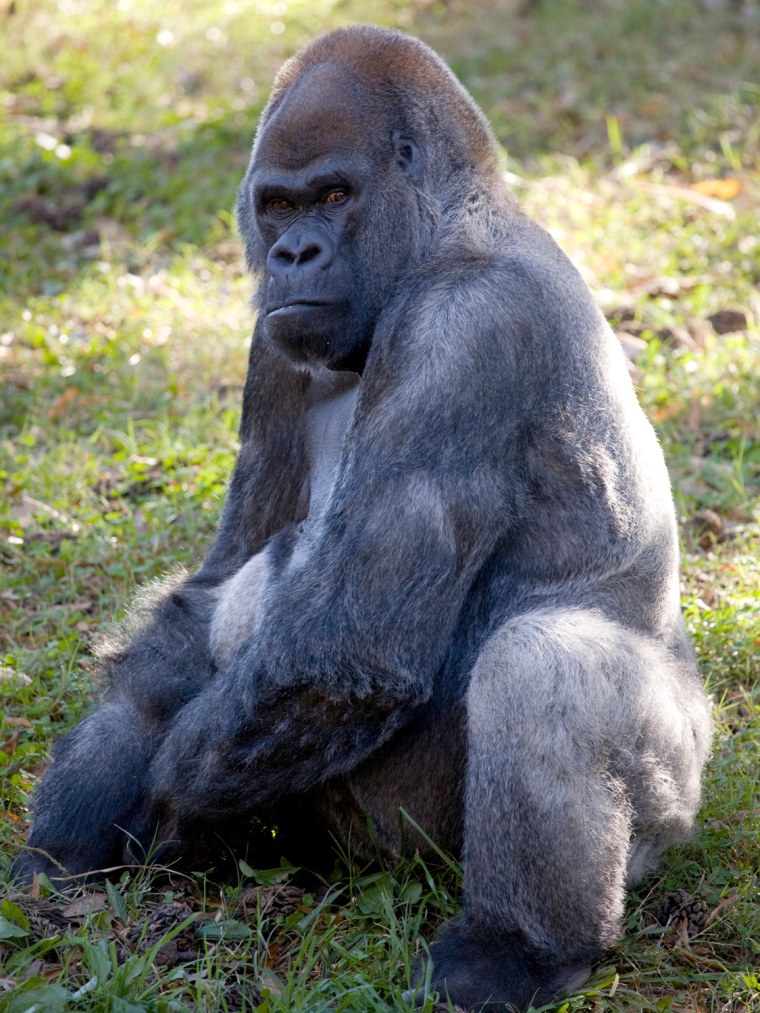 "I've only known Ozzie for a small portion of his many years at Zoo Atlanta, but he continues to amaze me, not just as a representative of his species, but as an individual,'' Director of Veterinary Services Hayley Murphy said in a statement. "He's truly a living legacy in the Zoo's history. His advanced age is an enduring testament to the commitment and devotion of the professionals whose superior care has helped to enrich his life."
In 2009, the silverback became the first gorilla in the world to voluntarily have his blood pressure taken using an arm cuff, according to Zoo Atlanta. That helped bring attention to the Great Ape Heart project, which aims to identify, treat and prevent cardiovascular disease in gorillas, bonobos, chimpanzees and orangutans.
During his 25 years at Zoo Atlanta, Ozzie has sired 12 offspring to create a lineage that now includes nine grandchildren and two great-grandchildren, the most recent of whom, Andi, was born in March. Western lowland gorillas are a critically endangered species that have declined as much as 95 percent over the last 20 years because of habitat loss and poaching, according to the zoo.