Carrie Jansen and her husband, Nic, have been married for three years, and like any married couple they've gotten their fair share of questions about kids.
Curious mothers and aunts wished for a new baby, but when Jansen posted an intriguing set of photos to Facebook, they were in for a ... furrier surprise.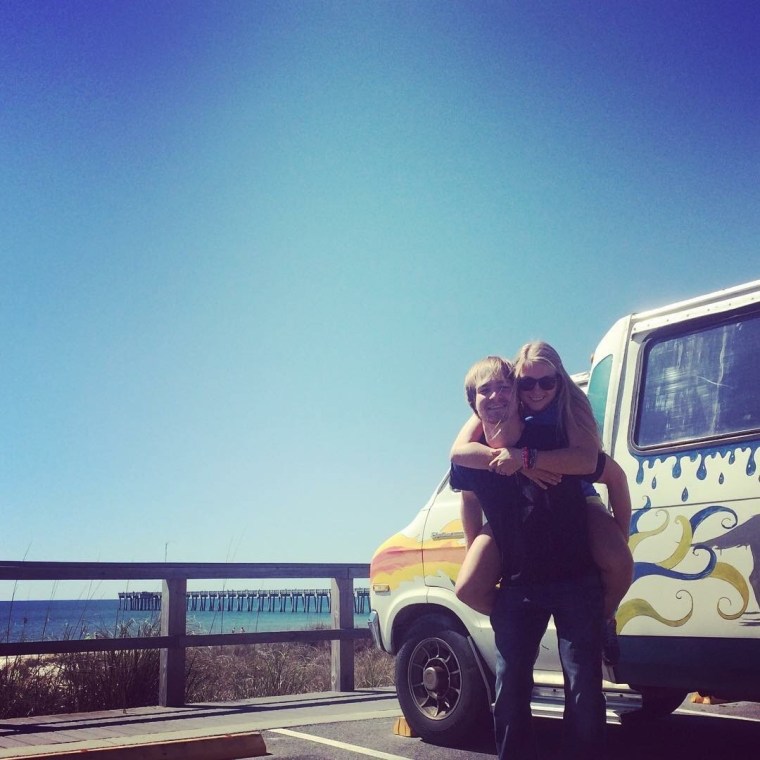 The couple decided to get a golden retriever puppy they named Leelu, and Jansen brainstormed with her sister Becca to come up with a creative way to tell their friends and family.
The photos weren't a direct response to all the people who had asked her about having kids, but they certainly did fake out some of them!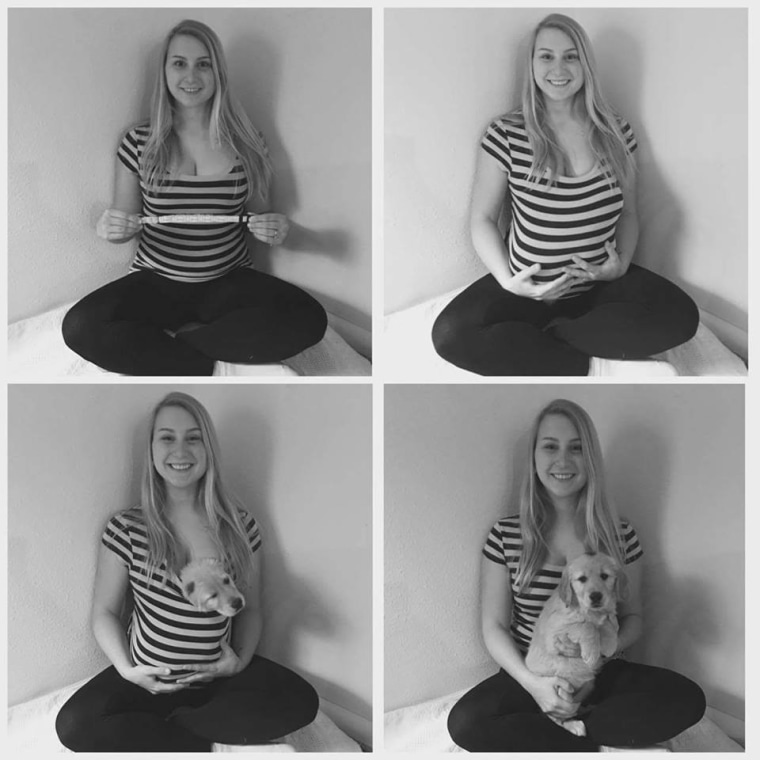 Jansen said she doesn't think she ever wants to have a child of her own. "I just want to do a lot of things and go (to) a lot of places in my life," she told TODAY.
RELATED: See this girl's amazing reaction as her stuffed animal transforms into a real-life puppy
Since posting the photo to Facebook a little over a week ago, Jansen's gotten a huge response. "I think it honestly blew up online because it's a hot topic," she said. "A lot of people are waiting to have kids or not having kids at all."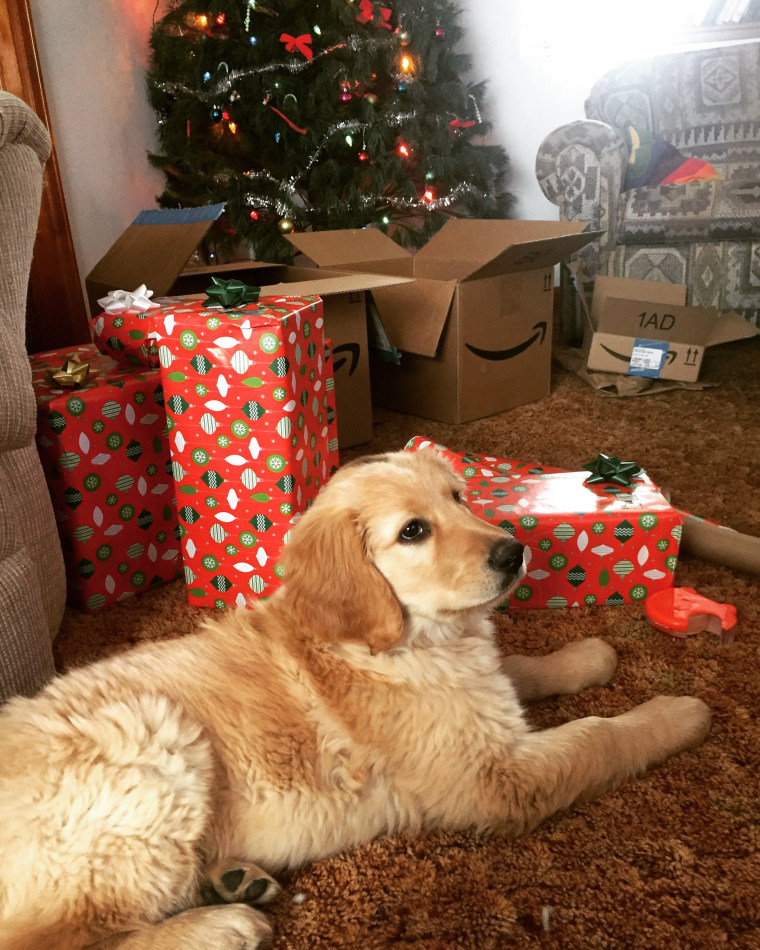 She doesn't expect the questions to stop, but for now she's got enough on her plate taking care of little Leelu.
"She's so sweet, but she's a handful," Jansen said.
At least she's one adorable handful!