Need a reason to shell-ebrate? Look no further than the sweet 56-year friendship between Jeanna Smith and her gopher tortoise, George.
Smith, who lives in St. Paul, Minnesota, received George as a gift from her father for her 10th birthday in 1962. The two have been inseparable ever since.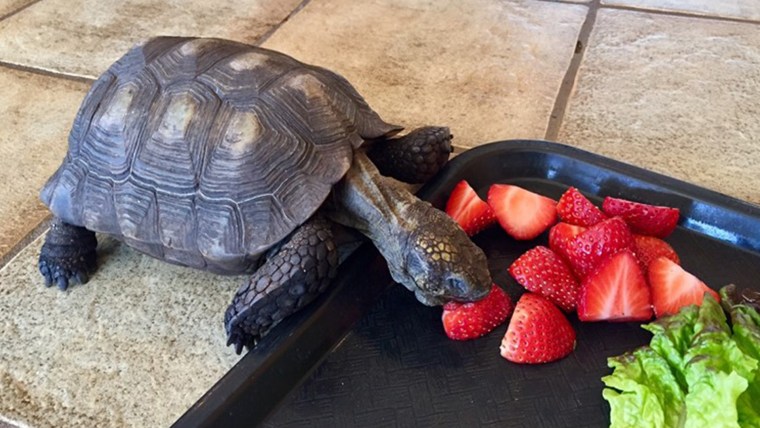 "I just really loved turtles," Smith, a Wisconsin native, told TODAY. "Every summer I would find a painted turtle and keep them for the summer and then in the fall (when Smith returned to school) I would have to release them."
Eventually, Smith's father decided to give her a pet turtle. He was friends with the director of the Milwaukee County Zoo, who found a gopher tortoise that was perfect for Smith.
"It was a really, really wonderful gift for me," said Smith. "It of course meant a lot, and still does."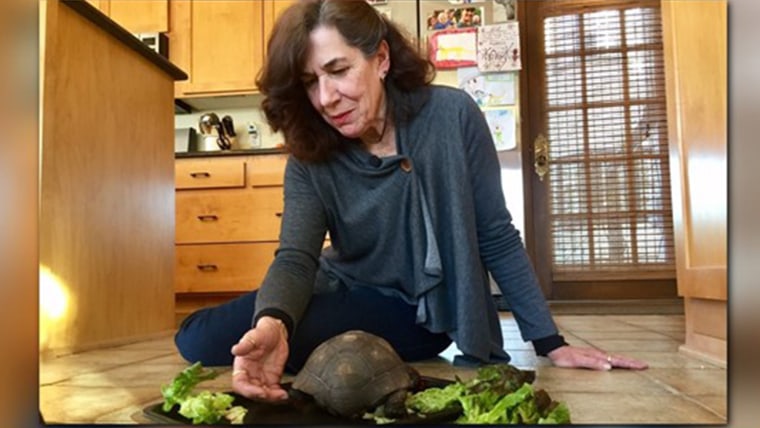 Since then, George has been on lots of adventures with Smith. He even spent some time living in her college dorm room at the University of Wisconsin — River Falls.
"They didn't allow pets in the rooms, I just sort of got away with that somehow," said Smith. "My dorm was all girls — and everybody loved George."
George definitely loves to connect with people. He's been known to greet trick-or-treaters on Halloween dressed in costumes made to match Smith's.
"He was a bumblebee and a ladybug one year, and some kind of a dragonfly," said Smith. "His bee costume doesn't fit him anymore."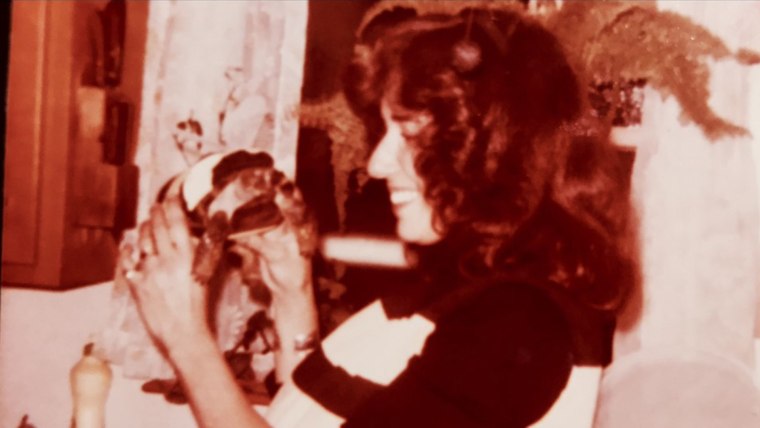 George has seen Smith through some big moments in her life. She met her husband, Kirby Smith, in college, and the two now have a daughter and four grandchildren.
"My daughter has grown up with George," said Smith. "She doesn't know what life would be like without him."
The family keeps him inside during the winter months, but George spends summer nights roaming around in the backyard and garden — under close supervision, of course. The family ties a red bandanna around him so he's easy to spot.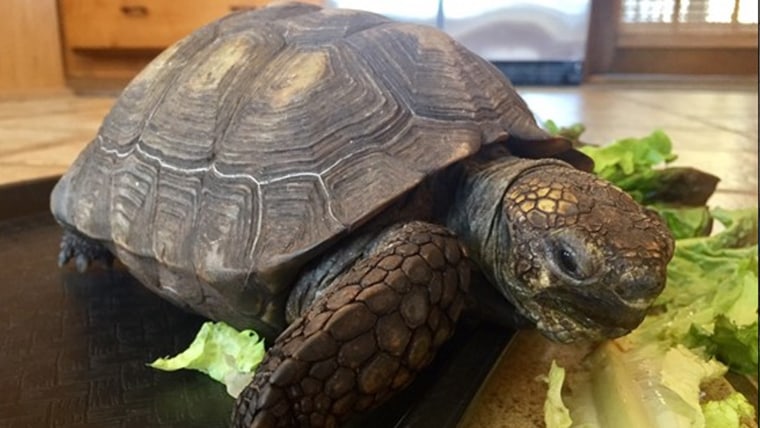 George has seen younger days, but he could still have decades of life ahead of him. According to the Smithsonian Marine Station, gopher tortoises can live for more than 100 years.
As long as he's around, he'll always have a place to stay with Smith's family.