Foster kittens can't help falling in love with a "wobbly cat" named Elvis.
Elvis started life as a foster himself back in 2013, when his mother and four siblings landed at the local animal shelter in Louisa, Kentucky. Volunteer Beverly Pack knew they'd be better off in a home environment and chose to foster the entire family.
"I named the mommy Tennessee and gave the kittens names that related to that," Pack, 69, tells TODAY.com. "So the kittens were Elvis, Priscilla, Lisa Marie, Gracie — for Graceland — and Memphis."
As they grew, it became clear that Elvis had trouble standing and walking. A veterinarian diagnosed Elvis with a moderate case of cerebellar hypoplasia, a developmental condition that affects balance and motor skills that is also known as "wobbly cat syndrome." It's not painful or contagious, but cats with CH need extra care to keep safe.
Since Pricilla was diagnosed with a mild case as well, Pack decided to permanently adopt both kitties to give them the attention they'd need. She has a soft spot in her heart for cats with disabilities.
"I knew Elvis would have challenges. He cannot go to the bathroom normally, not even to this day," she says. "He can pee in the litter box fine. But the second he starts to strain to expel stool, he falls over like a fainting goat. So I'm constantly having to clean him up, and if I see him in the litter box, I will go to him and literally hold him up so he doesn't fall over."
The extra effort is entirely worth the effort, according to Pack. Elvis is a loving, laid-back cat who brings joy to her home. He makes her laugh with his upbeat personality and hilarious antics, like racing through the house until his legs fly out from under him and he winds up spread-eagle on the floor.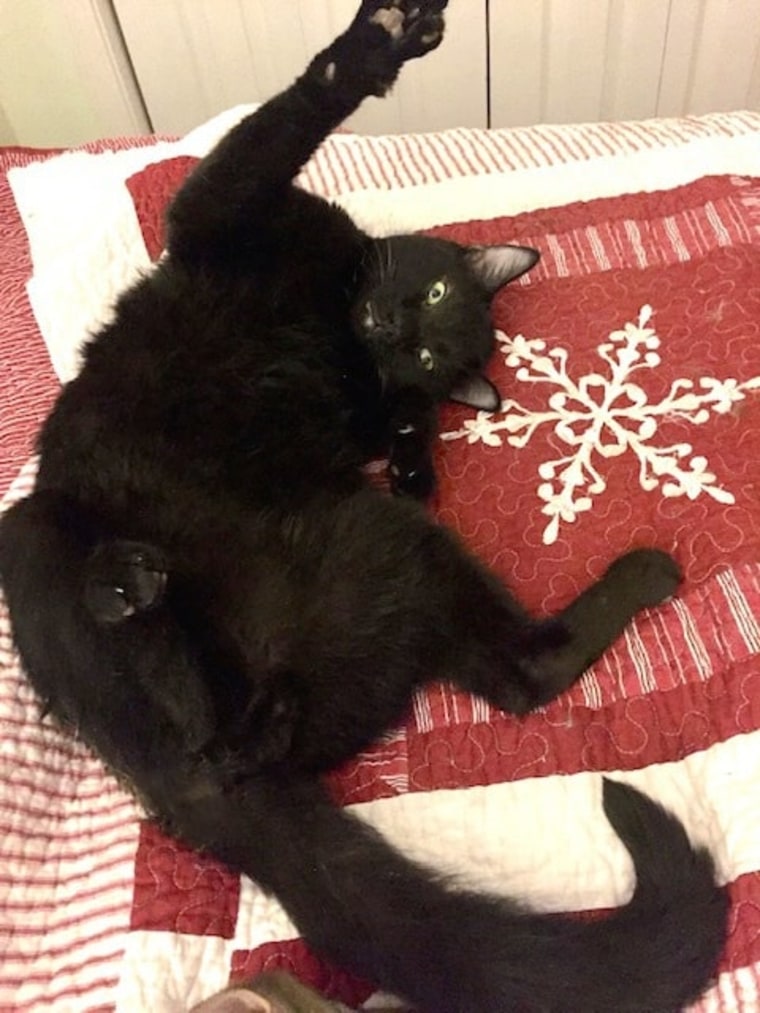 Since Pack retired from military service in the Army, she's devoted herself to fostering kittens and cats for Open Arms Animal Shelter — typically caring for 8-12 animals at any given time. Once Elvis and Priscilla were fully vaccinated and safe to be around little kittens, she started bringing fosters home again.
Elvis proved to be a star as a foster dad.
"Elvis fosters every baby that comes into the house," she says. "It's probably over a hundred or more at least. He insists that they let him wash their ears. He grooms them and bathes them."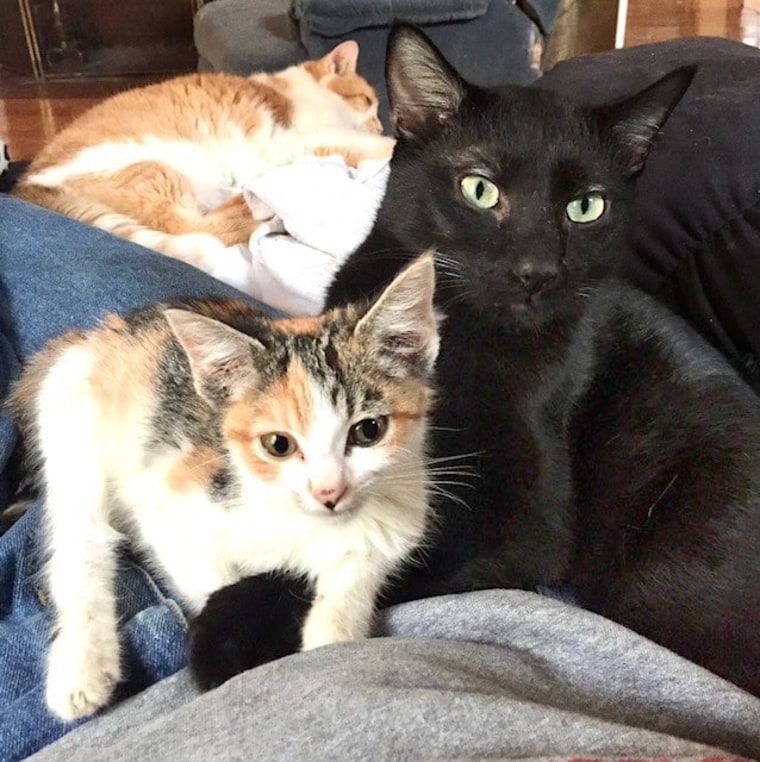 In fact, if a kitten won't lie still for a grooming session, Elvis will wrap his front legs around their neck to ensure he can properly clean their ears.
"He's very insistent on that — it's hilarious," she says with a laugh. "He's constantly mothering them. He follows them around, and he snuggles with them at bedtime."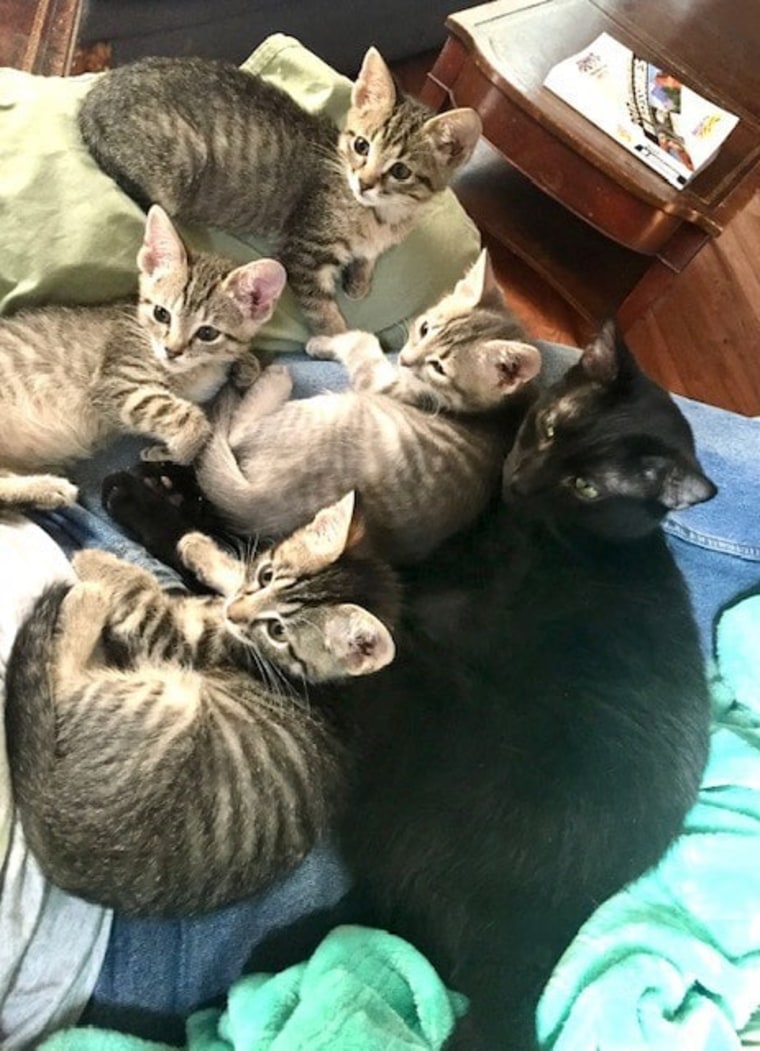 The care Elvis gives socializes kittens and helps them get adopted, Pack says. So she nominated him for the "Happily Furever After" contest by Arm & Hammer's Feline Generous program. Cat adopters upload photos and videos of their "purrfectly impurrfect" cats for a chance to win a year of kitty litter — plus $10,000 for the animal shelter of their choice. Pack selected Open Arms Animal Shelter and moved on.
When Pack got an email announcing Elvis was one of five winners, she was so surprised that she thought it was a hoax.
"You enter contests all the time and say a little prayer that maybe one of them will come through," she says with a laugh. "And boy, it did! We are a small, struggling animal shelter in Eastern Kentucky and the monetary prize was very unexpected and very much appreciated."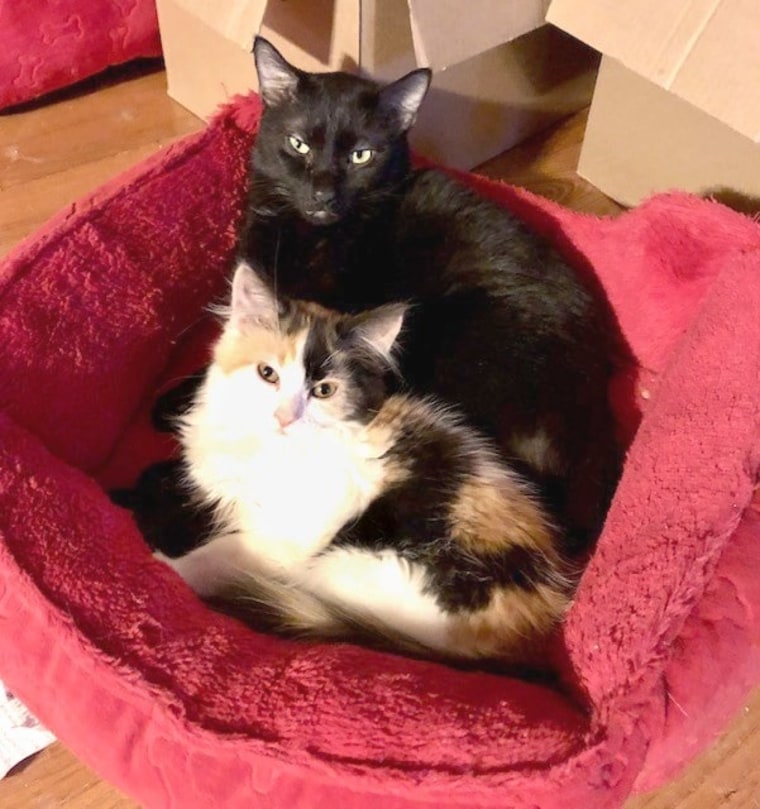 Elvis and Pack are an "incredible" example of how much joy a cat with cerebella hypoplasia can bring to a family, according to Kelly Dalton, senior associate brand manager at Arm & Hammer Pet Care.
"With a little bit of extra love and patience to make sure Elvis' needs are met, Beverly has been able to give Elvis a happily furever after, and in turn Elvis has been a fantastic 'foster dad' to several other foster kittens," she told TODAY.com in an email. "Often 'purrfectly impurrfect' cats are overlooked for adoption so it's important to share these heartwarming stories on a national level to inspire and educate others about why adopting 'purrfectly impurrfect' cats can be so rewarding."
Dalton says the response to the "Happily Furever After" campaign was overwhelming, with more than 5,000 photos and videos of beloved pets submitted. The five winners highlight reasons shelter cats are often overlooked for adoption, such as misunderstood personalities, illness, appearance and being a bonded pair that must be adopted together.
"We hope each of these stories helps to inspire others to consider adopting a 'purrfectly impurrfect' cat," she said.
Each winner won for their unique quirks. Louie, a formerly feral kitty who enjoys racing through the house once everyone is asleep, won $10,000 for Yavapai Humane Society in Prescott, Arizona.
Buddy loves cuddling with her sister so much that she annoys the other cat. She won $10,000 for Rocky Mountain Feline Rescue in Denver, Colorado.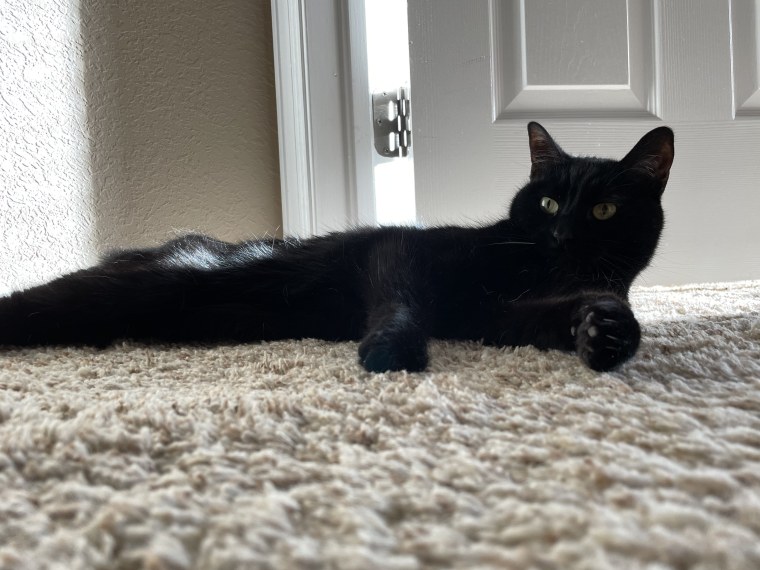 Miley was adopted as part of a bonded pair and is as sweet as a little baby — she even sucks her paw like one. She won $10,000 for Kern County Animal Services in Bakersfield, California.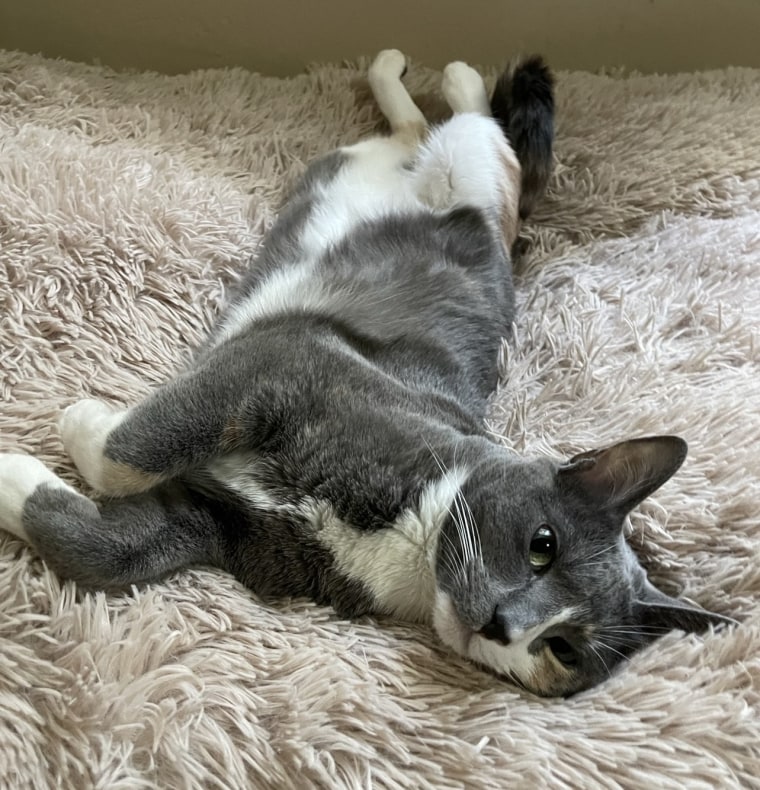 Finally, another cat named Elvis won $10,000 for Blind Cat Rescue & Sanctuary in St. Pauls, North Carolina. He's a fearful guy who demands to sit on his pet parent's lap whenever she sits down.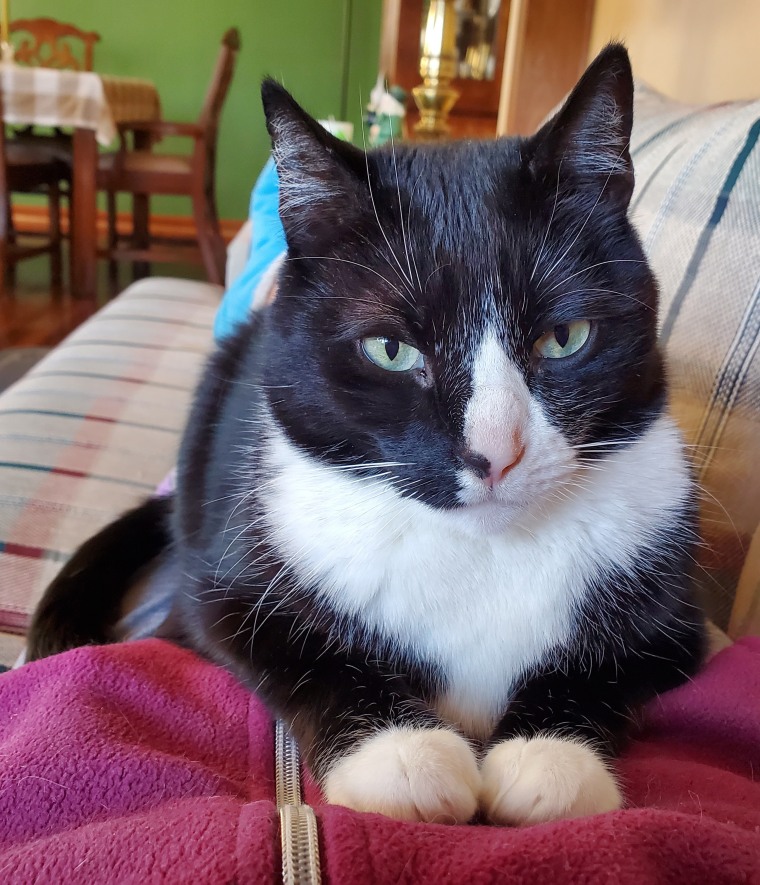 Arm & Hammer's Dalton said the team is thrilled to award each winning cat parent a year's supply of cat litter and $10,000 to each of the five shelters.
"This donation is to help support the incredible work local shelters are doing around the country to make sure 'purrfectly impurrfect' cats find loving 'furever' homes,'" she said.