The stealthy and majestic panther is a rare sight in the wild, but new photos are giving people a closer look at the big cats in their natural habitats.
Carlton Ward Jr., a conservationist and photographer, captured stunning photos of Florida panthers, including their adorable kittens, that appear in the upcoming April issue of National Geographic magazine.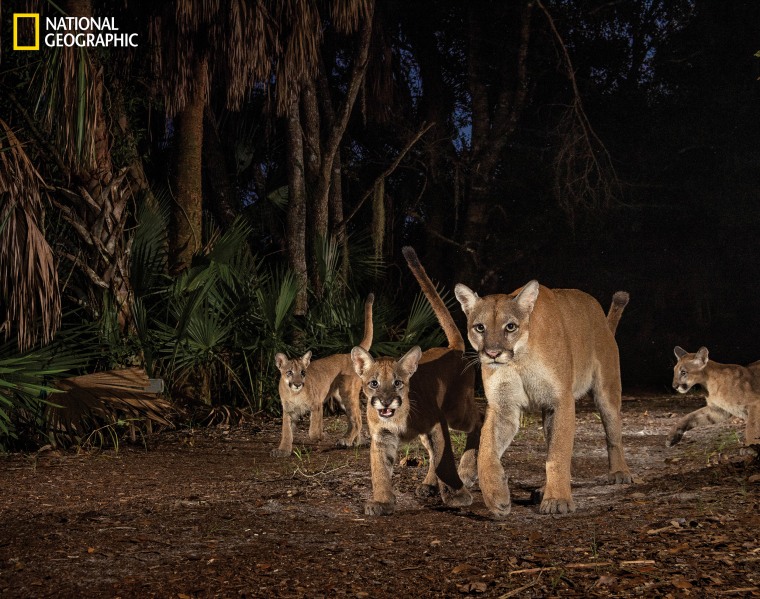 Watch TODAY All Day! Get the best news, information and inspiration from TODAY, all day long.
Weighing between 65 to 165 pounds, the predatory cats are a rare sight for the average Floridian. While beautiful, panthers can also be dangerous to encounter in the wild. Fully grown panthers can leap more than 10 yards when they're ready to pounce on prey.
The animals, which are a subspecies of mountain lions, were hunted during the 1970s in the southeastern United States. At one point, the panther population dwindled to just 30 of the big cats in Florida, putting the animal in danger of extinction.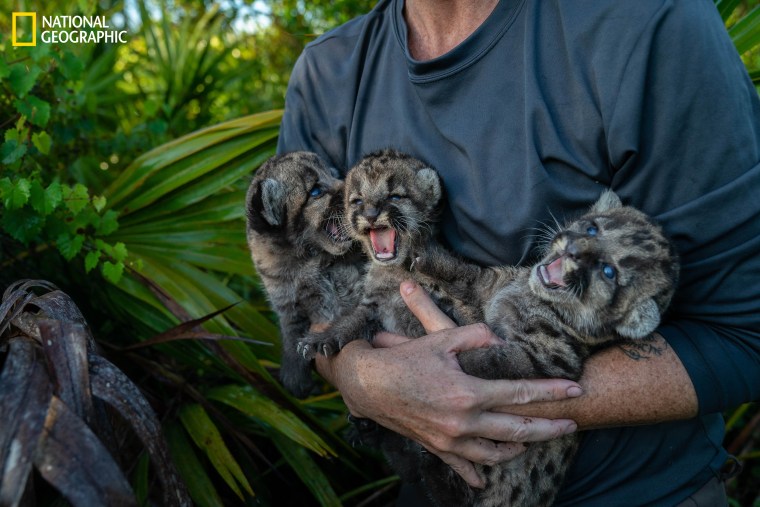 Due to a massive conservation effort in the 1990s, the panther population is now growing in Florida. "It's one of the most dramatic conservation success stories in U.S. history," Ward told National Geographic. As many as 200 of the animals now roam an area south of the Caloosahatchee River, which stretches east from Fort Myers, Florida, according to the magazine.
The animals depend on swamps, forests and fields, which National Geographic points out are at risk of development as suburbs expand and more people continue to move to the Sunshine State. They're also threatened by feline leukomyelopathy, a neurological disorder that has stumped scientists, that can causes stumbling and in severe cases, paralysis, starvation and death.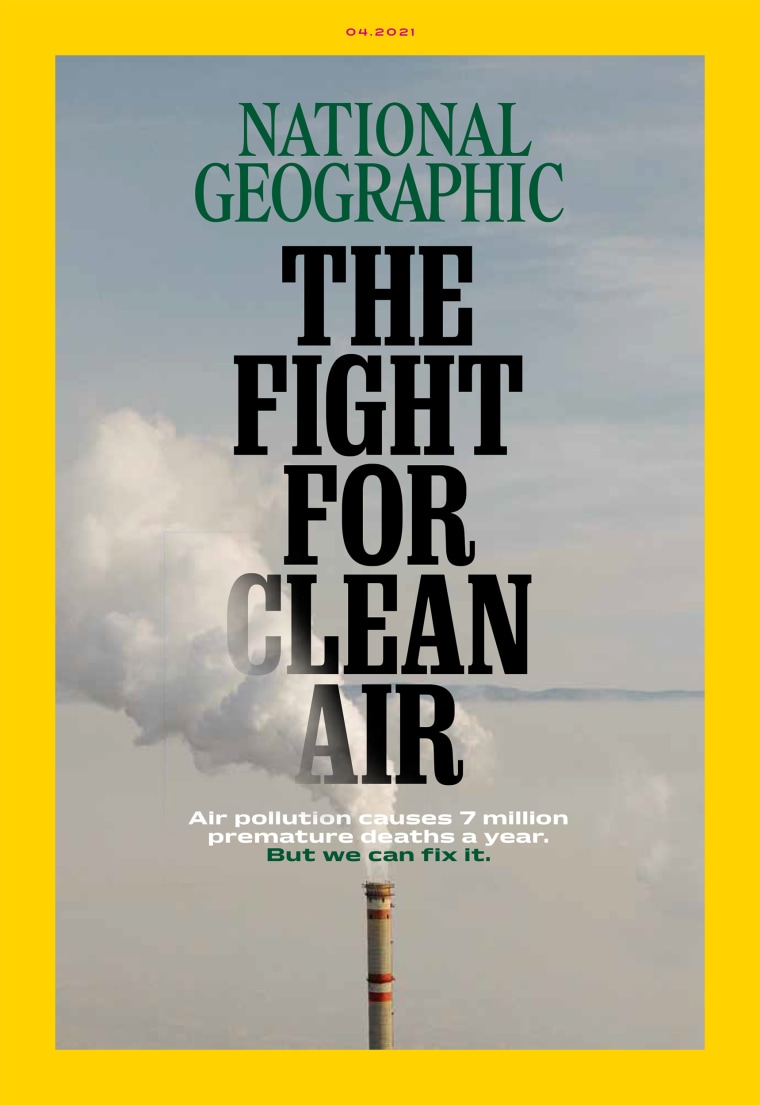 The good news? Some of the female panthers are breeding. Conservationists are monitoring the health of young kittens and giving them immunity boosters while their mothers go hunting away from their dens.
For more rare photos, pick up the April 2021 issue of National Geographic.