Fifteen-year-old Amelia Forman was destined to be an animal person.
She has stared into a tiger's eyes, cuddled a zebra and been lifted into the sky by an elephant's trunk. For as long as she can remember, Amelia has communed with animals and viewed them as friends — all thanks to her mother's wild photography career.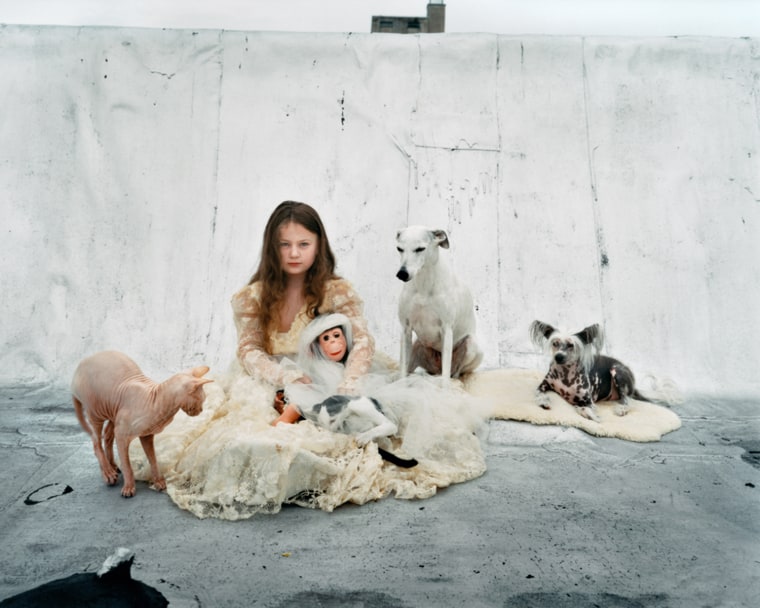 An animal and wildlife photographer for decades, mom Robin Schwartz began bringing Amelia along with her to photo shoots at age 3. Many of Schwartz's clients are diehard animal lovers who care for exotic creatures great and small.
It didn't take long for Schwartz to notice how comfortable young Amelia was with all sorts of animals. Her ease around them — and theirs with her — made Schwartz intuitively feel secure about allowing Amelia to participate in photo shoots. And now, 12 years later, Schwartz is garnering a cult following for her edgy yet tender portraits of Amelia growing up in the company of wildlife.
"This project, it's our adventure," Schwartz told TODAY.com. "It has brought us together and given us these experiences that no one else can have, and that's all that I can ask for."
Animals have been a constant theme in Schwartz's work and life. She first began snapping pictures of her pet cats at age 10, and she photographed New York's stray dogs while studying at the Pratt Institute in Brooklyn, N.Y. After receiving her master of fine arts in photography, she focused on photographing primates and built a rapport not only with the animals, but with their owners as well.
When Amelia got involved, the Hoboken, N.J., resident tapped into her network of animal lovers in order to expand her portfolio to include an array of wild and domesticated animals. She doesn't like to reveal where she finds her subjects.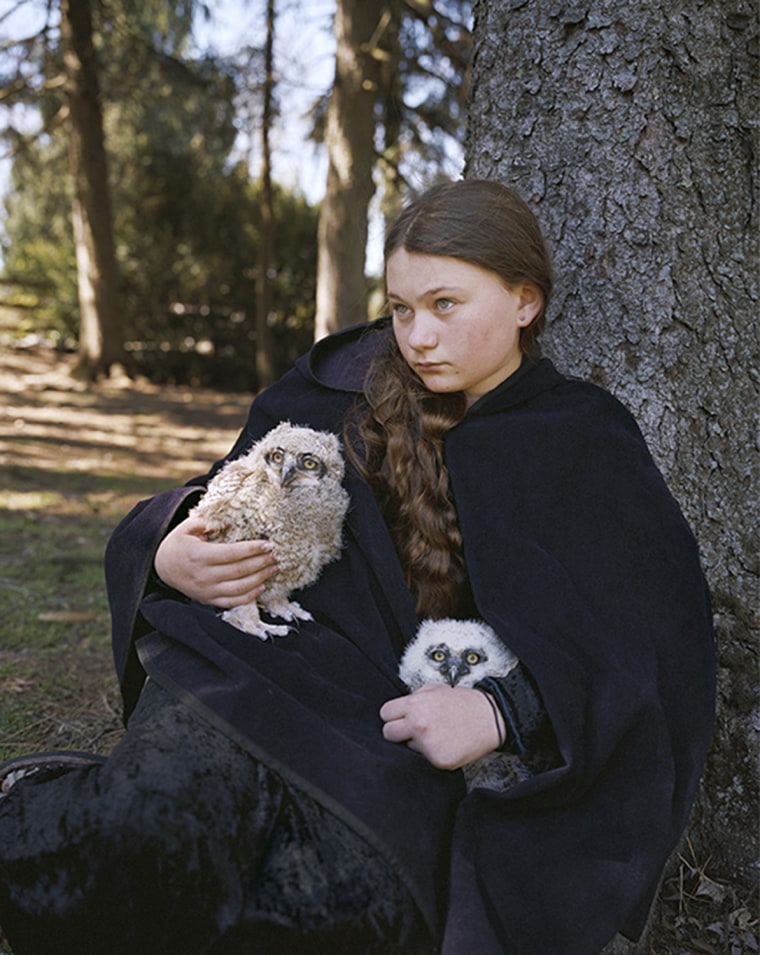 "I have these animal connections, you know? And they really trust me and I value that," Schwartz said. "I'm fairly eccentric and it's nice that they put up with me!"

Many people wonder whether Amelia has ever been in danger while on a shoot, but Schwartz said she's never doubted her daughter's safety in the hands of the animals.
"Amelia goes to school in New York City. She's taking the subway. She plays softball!" Schwartz said. "These are the things I worry about."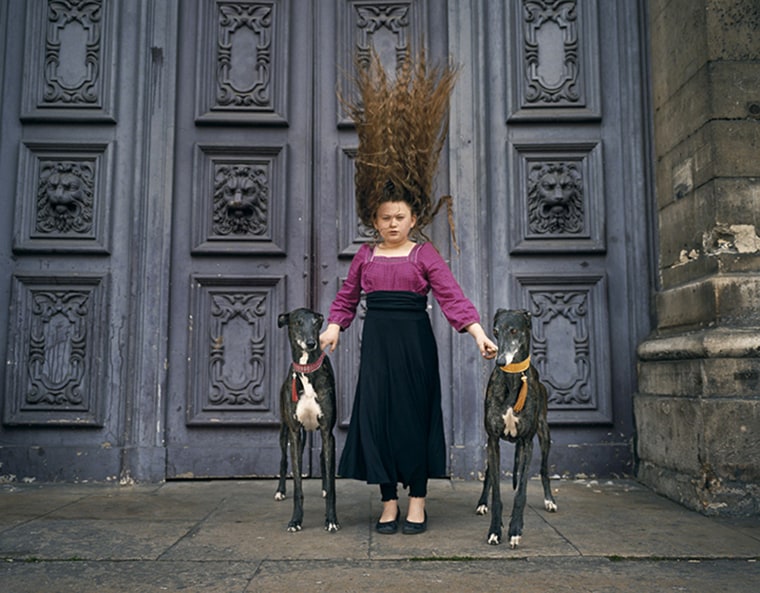 She said that when Amelia steps on location and interacts with the animals, her entire demeanor downshifts and a sense of calmness prevails. As Amelia has gotten older, her participation in the project has grown. Her personality is reflected in the types of animals she chooses to pose with and the color palettes she envisions.
Schwartz said she loves collaborating with her daughter on a project that shows the best relationships in life transcend languages, locations and even species.
Photographer Robin Schwartz and her daughter Amelia Forman share their love of animals in this wild series of portraits examining the intricacies of interspecies companionship.
The Aperture Foundation, a New York based non-profit publishing group, has raised funds to release select works from Schwartz's 12-year-long project this fall in a photo book titled "Amelia and the Animals."