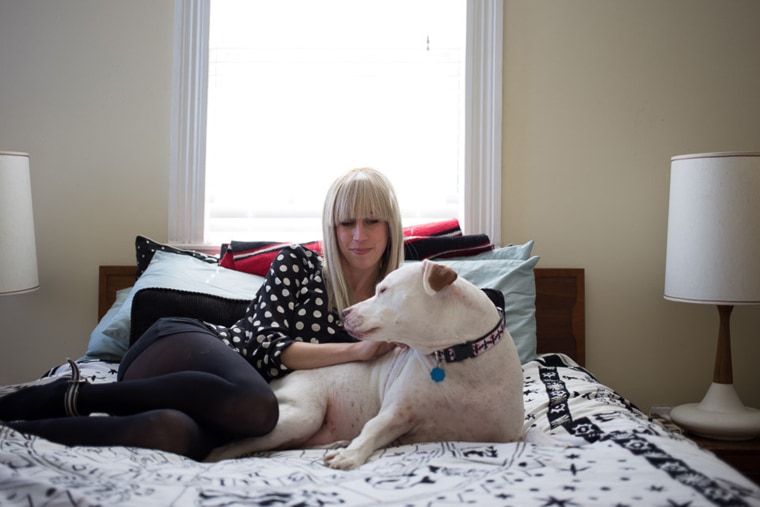 Remember Theron Humphrey, the wandering photographer with the wildly laid-back coonhound named Maddie? Humphrey attained Internet and book fame with his photos of "Maddie on Things" — happy images of his dog perching patiently atop bicycles, horses, shopping carts, skateboards and more — and his latest photo project packs a similarly blissful wallop.

Sponsored by Purina ONE, Humphrey's "Why We Rescue" project involves photos of rescued shelter animals in all 50 states along with audio interviews with the animals' owners.
"I really wanted to show that rescue and shelter dogs aren't second rate," Humphrey told TODAY.com. "They're amazing animals and amazing pets. Maddie was a rescue dog — she cost me $40 at a shelter — and she changed my life."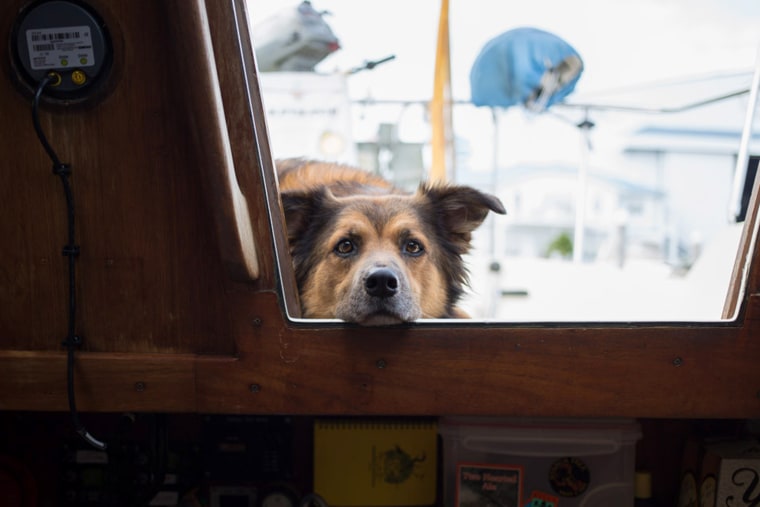 Humphrey, 30, spent most of 2013 traveling with Maddie throughout the United States in his "off-road camping machine," a 1987 FJ60 Toyota Land Cruiser. This gave him an opportunity to meet people who enjoyed his book, "Maddie on Things: A Super Serious Project About Dogs and Physics," and also photograph dozens of animal lovers for his "Why We Rescue" project.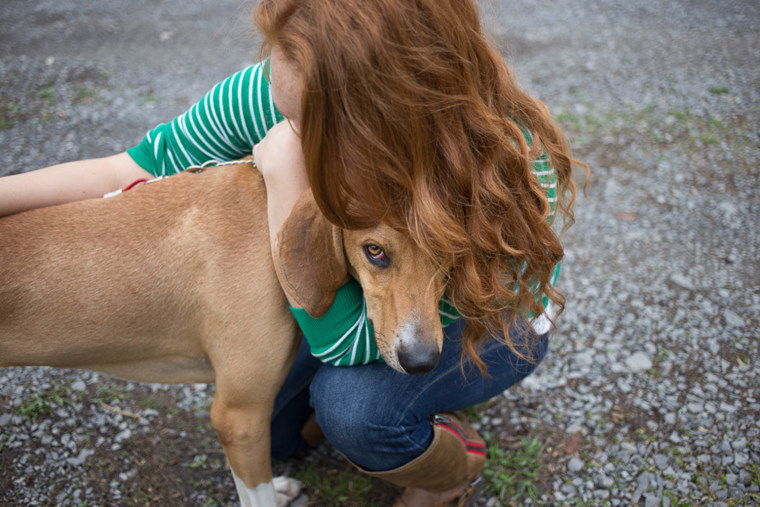 "It's easy to think about the world as this really big place that we can't change," Humphrey said. "But when you're in someone's home with their rescued dog, there's a real tangible example of a person making the world a better place."
To see more of Humphrey's "Why We Rescue" photos, check out the slideshow below and visit Humphrey's website, ThisWildIdea.com.
Theron Humphrey, the photographer who attained Internet fame with images of his dog "Maddie on Things," recently completed a new photo project called "Why We Rescue." It features photos and stories of rescued shelter animals in all 50 states.
Need a Coffey break? Connect with TODAY.com writer Laura T. Coffey on Facebook, follow her on Twitter or read more of her stories at LauraTCoffey.com.