With a name like Zeus, this dog was born to tower over all others, and now he's officially being recognized as the world's tallest by Guinness World Records.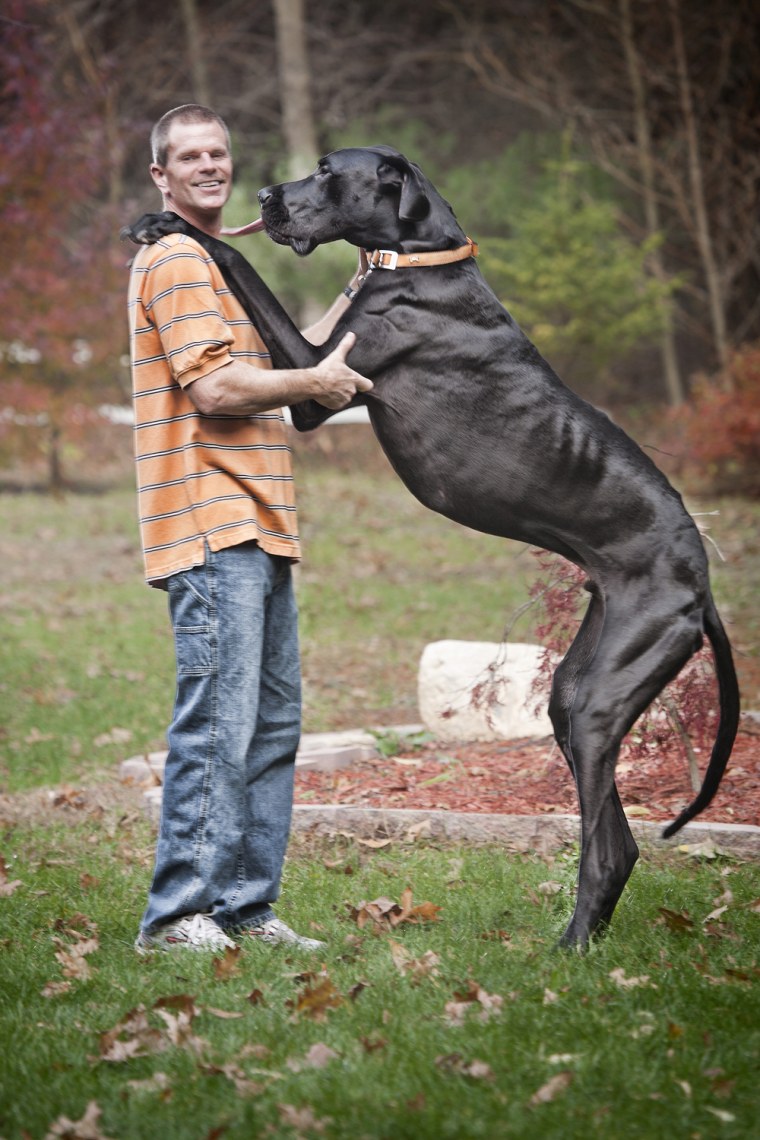 When the 3-year-old Great Dane stands up on his hind legs, he's 7-foot-4, beating out the previous record-holder, Giant George, by an inch.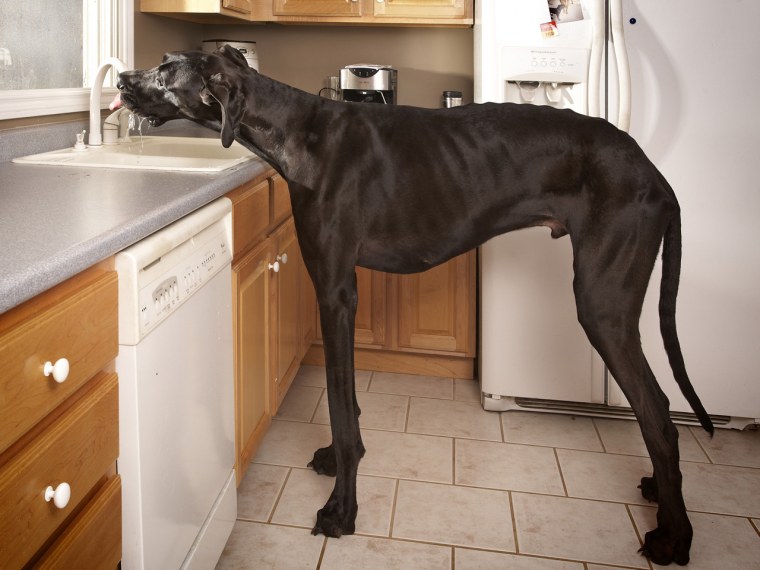 Owner Denise Doorlag tells the Associated Press that she had to buy a van just to truck this other-worldly, 155-pound hound around. 
More from TODAY: