Animals are some of TV news shows' favorite guests. They're furry and unpredictable and can make for great television.
But Kip Smith from Wildlife Encounters decided that wasn't quite enough when he brought a skunk on to the set of Omaha, Nebraska's "The Morning Blend" on KMTV and sat down with anchors Mike DiGiacomo and Mary Nelson last week.
After running through some uneventful bits with other animals, Smith brings out the skunk on a leash and sits with him on his lap (eagle-eyed viewers will note the green bucket on the seat next to Smith, from which he secretly draws a "weapon" he'll be deploying in a moment).
"As long as they don't feel threatened, you're totally safe with skunks," he told them, adding that they will spray as a defense mechanism.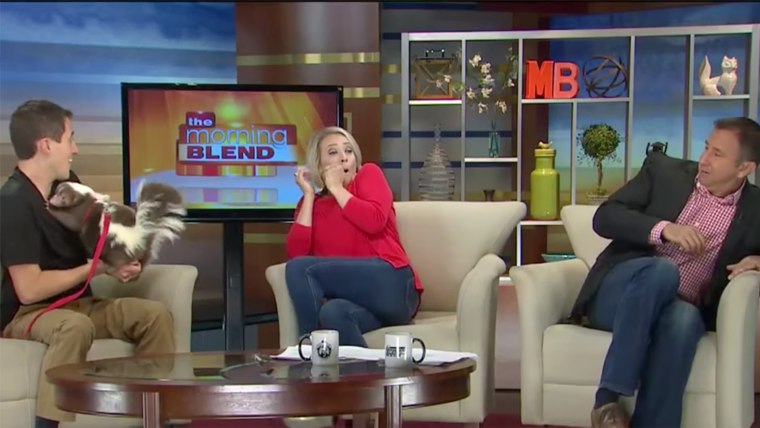 At which point Smith gives a little squeeze to a water-wielding device that shoots water right at DiGiacomo. Without waiting for a smell, the anchor leaps from his seat and runs off, returning a moment later, sheepish.
"Escort these people out of the building, please," he tells producers off-camera while Nelson convulses in laughter.
Watch the video for all the high jinks!