A little over a year ago, pet photographer and animal shelter advocate Adam Goldberg came up with an idea for a new photo series: The Pit Bull Picture Project.
Goldberg, who is based in Tampa, Florida, set out to photograph pitties in a way that would help dismantle untrue negative stereotypes about the dogs, and "show off their goofy and lovable side to inspire more adoptions," he told TODAY.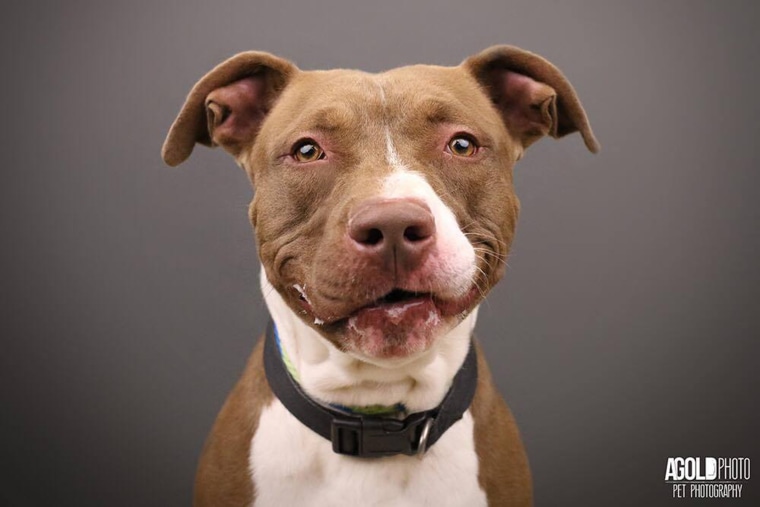 About 300 pit bulls have been photographed so far for the series, which has received national attention. Most of the subjects are shelter dogs who need homes.
"When I volunteer at the shelter I ask to only take photos of pit bulls," Goldberg said.
Usually that means he's shooting dogs like the one above. But not that long ago, a shelter produced this sweet pupper to be part of the project.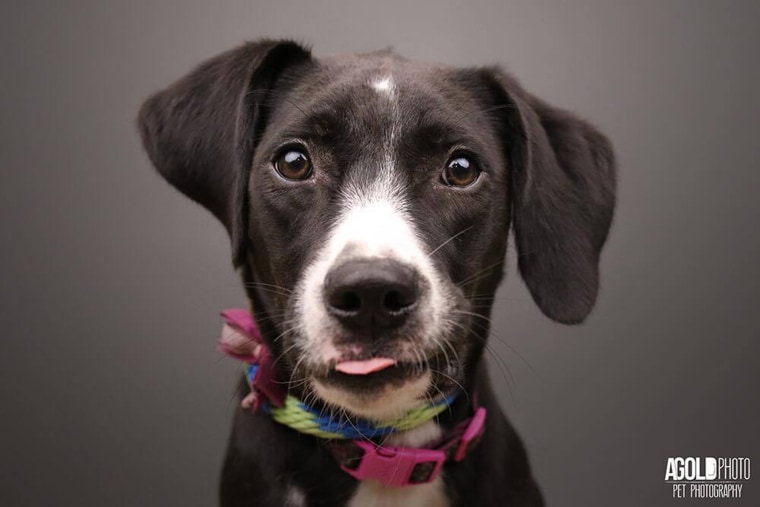 "I remember thinking, this doesn't really look like a pit bull," Goldberg said.
Then the shelter brought him to meet the dog's siblings. Their heads were bigger and blockier; more typical of what you imagine of a pit bull. "I was surprised, but when I saw his siblings, it made more sense," Goldberg said.
So, what is a pit bull? This is a question with a complex answer. Bronwen Dickey, author of "Pit Bull: The Battle over an American Icon," dates the early use of the term to the 1800s.
"The term 'pit bull' is a shortened version of the general term 'pit bulldog,' which was used throughout the 19th century," Dickey said in an email. They were "smallish, stocky, smooth-coated" dogs, some of whom were used in dog fighting, she said, while "plenty of others lived low-key lives as farm dogs and family pets."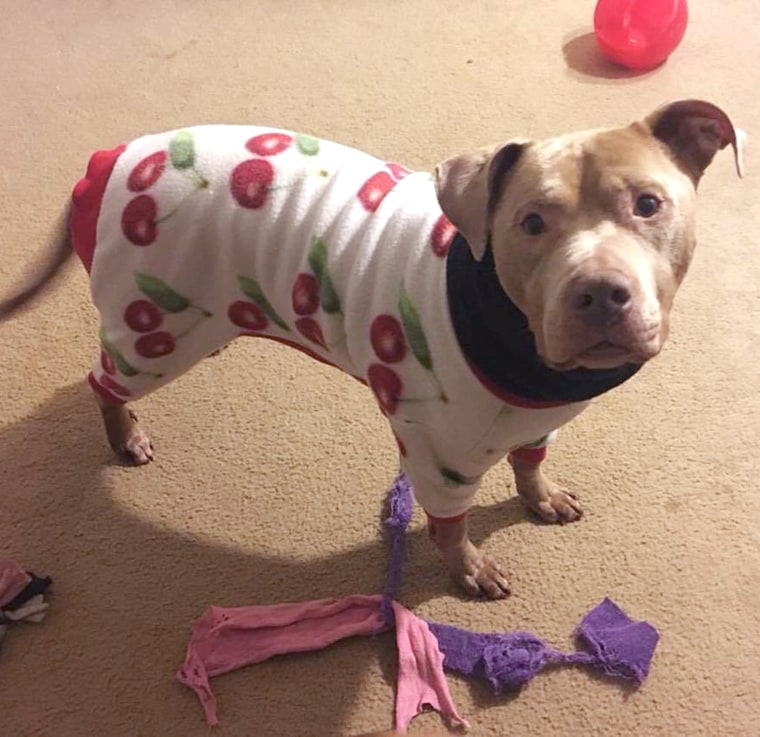 Today, the term pit bull generally does not refer to any one specific breed of dog. (Though some breed aficionados argue it should.)
Rather, "like 'hound,' 'pit bull' is a 'type,'" Dickey said. "Within that type, there are four distinct pedigree breeds: the American pit bull terrier, the American Staffordshire terrier, the Staffordshire bull terrier and the American bully."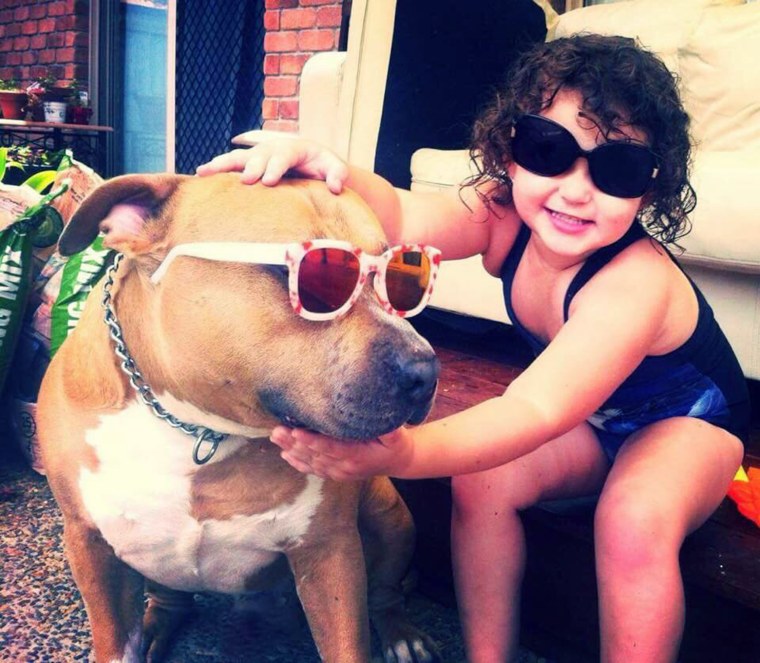 Here's where things might get confusing: The term pit bull often also refers to dogs who simply look like they belong to one of those breeds — even if they share no genetic connection. And in fact, as Dickey notes, "multiple studies on breed identification have shown, however, that often the dogs visually identified as pit bulls don't have any of those breeds in their DNA.
"Even worse, studies have also confirmed that two animal professionals can look at the same photo of a dog and not agree on what breeds are likely in its heritage," said Dickey. "That means that a large number of dogs labeled 'pit bulls' are really just mutts."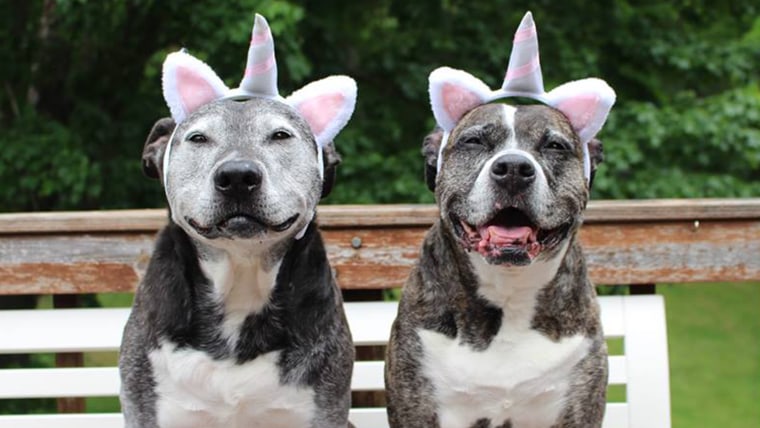 Those mutts generally share some physical characteristics, though as Goldberg's experience shows, even those traits aren't universal.
"To me, they're muscular, block-headed, empathic dogs that I occasionally muse are also part unicorn, since there's really no such breed as the pit bull," said Deirdre Franklin, founder of Pinups for Pitbulls, and co-author of "The Pit Bull Life: A Dog Lover's Companion." "They're just individual dogs, but they happen to be some of my favorite dogs."
Here's where things get confusing, and problematic: Pit bulls may not necessarily share a genetic history, or any particular behavior traits, or even a particular look, but they do face widespread discrimination.
Hundreds of cities and counties across the United States ban or otherwise regulate pit bulls. So-called breed-specific legislation, or BSL, is on the wane; in June, Delaware became the 21st state to prohibit BSL anywhere within its borders.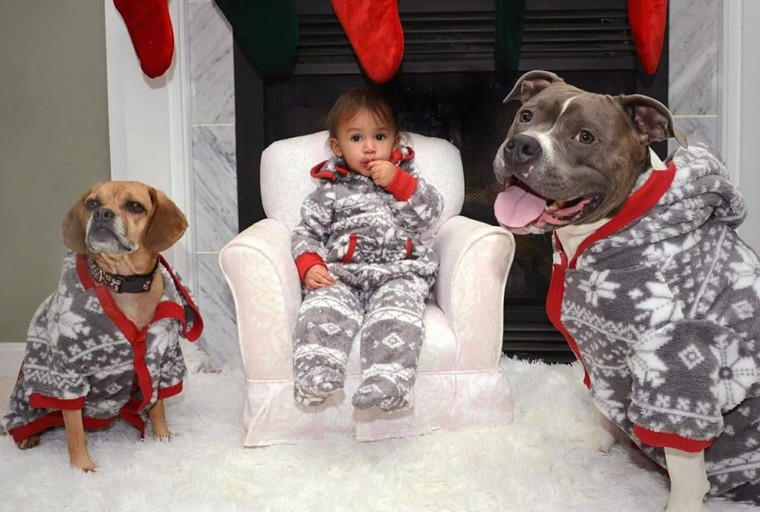 Mountains of evidence shows that these laws are ineffective at promoting public safety, and are expensive to enforce, while also leading to heartbreak for families and dogs. Every reputable animal welfare organization has come out against BSL, but the breed-discriminatory laws persist in many jurisdictions.
Couple this with the fluid definition of what a pit bull is, and you run into countless stories of people whose dogs are taken away from them for no better reason than the way they look.
A dog named Charlie was just ordered to leave Lakewood, Ohio, because authorities decided he looked to be more than 50 percent pit bull, which meant under the local law he is banned from the city. To show how arbitrary this designation is, previously the city had said Charlie did not meet the banned dog definition.
Moreover, even when pit bulls are not banned in a given community, they face other uphill battles. A big one is the struggle to find pit bull-friendly housing. (The nonprofit My Pit Bull Is Family maintains a database of rentals that will accept pits and other pets.)
"Pit bull type dogs are more likely to end up homeless, and owners of pit bull-type dogs face housing restrictions and other repercussions of breed-specific legislation," said Pamela Reid, vice president of the American Society for the Prevention of Cruelty to Animals anti-cruelty behavior team. "As a result, pit bull-type dogs are the most at-risk population in shelters today, and in many communities, shelters take in more pit bulls than any other type of dog."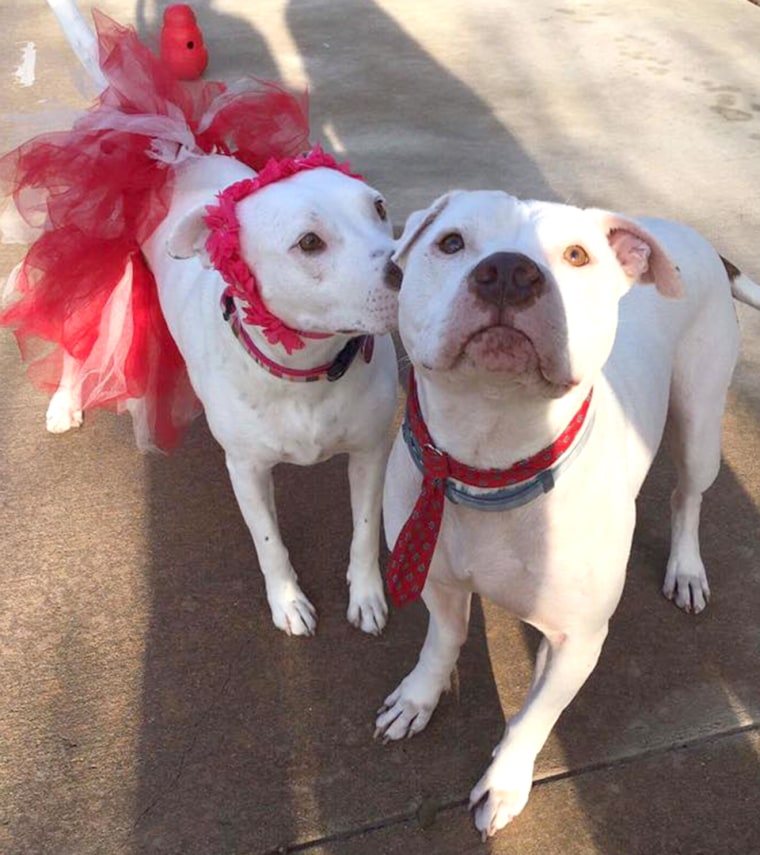 That's why even if pit bulls are not a breed, even if it's confusing as heck to try to explain what the term actually means, there are advocates out there tirelessly dedicating their lives to making this world better for the dogs.
"Ask anyone with a pit bull-type dog and they'll tell you that their dog seems to know how they're feeling and they will do whatever it takes to put a smile on your face," said Franklin. "Sure, some may say that of any other breed or type, but that's what I love about them so much. How could I not want to help clear their name? They're amazing!"
One big push is for dogs to be regulated by behavior instead of by appearance or breed. These breed-neutral dangerous dog laws are promoted as being fairer, and more effective.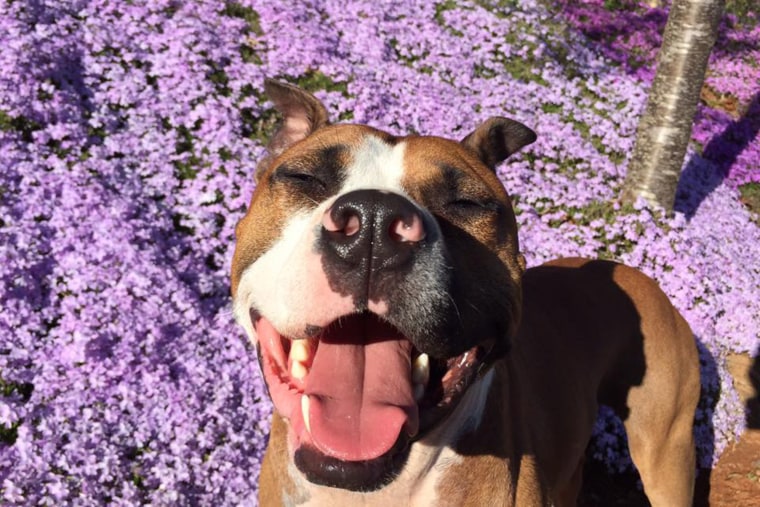 Another is for animal shelters, and others, to stop labeling dogs by breed absent certainty about their genetic makeup.
The idea is to help folks focus on an individual dog's behavior and personality, and away from behavioral expectations based on untrue stereotypes. This way more families go home with a dog who will actually be a good fit for them instead of one whose looks conform to their idea of what a good dog looks like.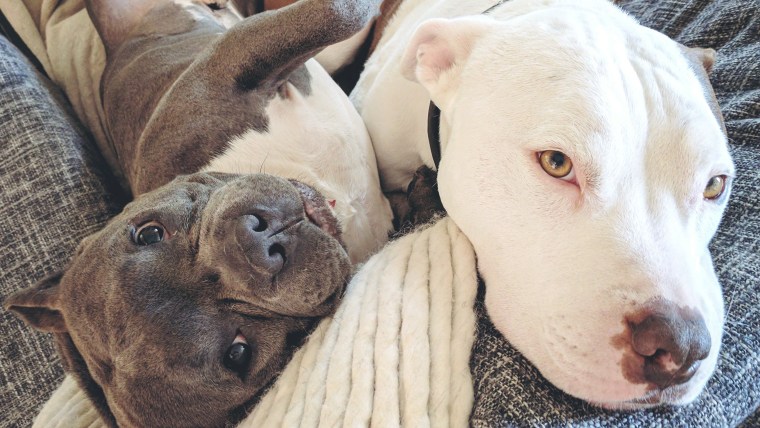 "When someone asks us, 'what kind of dog is that?,' we answer honestly. 'We don't know — but I can tell you she is 60 pounds and prefers sleeping on a lap,'" said Nicole Juchem, shelter liaison for the advocacy group Animal Farm Foundation. "For shelters, if you are looking to describe a dog without using a guessed breed or breed type, it's easy, you just need to look at the dog as an individual."
Goldberg, the Pit Bull Photo Project photographer, said he'd be happy with that, too — if shelters stopped labeling dogs by breed, but especially if the dogs we know as pit bulls no longer needed him to show them off so well.
"If pit bulls didn't require extra attention, I'd be thrilled," he said.