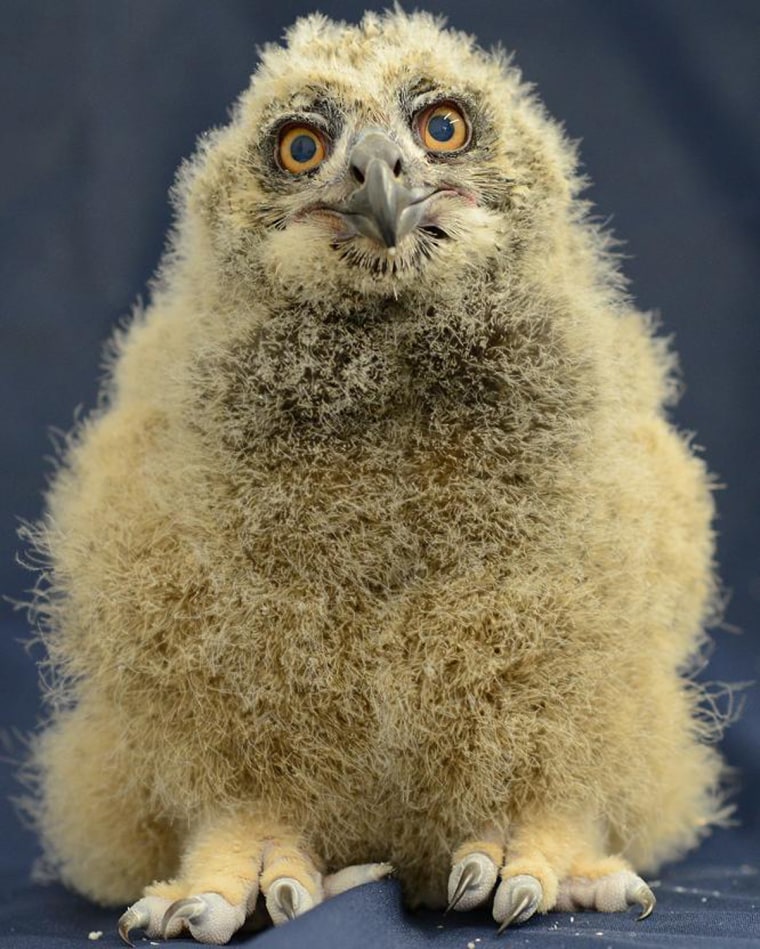 Appearances can be deceiving, but no, this fuzzy bird is not a member of the Muppets.

She's actually a Eurasian eagle owl that hatched into the world on March 13 at the National Aviary in Pittsburg, Penn. Now a bona fide adolescent (in the bird world at least), she'll soon be ready to stretch her newly-formed wings during flying lessons with mom and dad.
"She is preening, eating healthy portions and is starting to spread her wings," Aviary spokesperson Ericka Douglass told TODAY.com. "She'll start flying in the next few weeks!"
And she'll have a pair of well-trained teachers to guide her along the way: Her parents, X (named after Mister Roger's oak tree-dwelling owl) and Dumbledore, serve as education birds at the facility.
Take a look at more photos taken during this eagle owl's first month and a half of life: