A relative of the presidential family's youngest dog, Sunny, is the favorite to capture the popular vote of the judges at the annual Westminster Kennel Club Dog Show on Tuesday.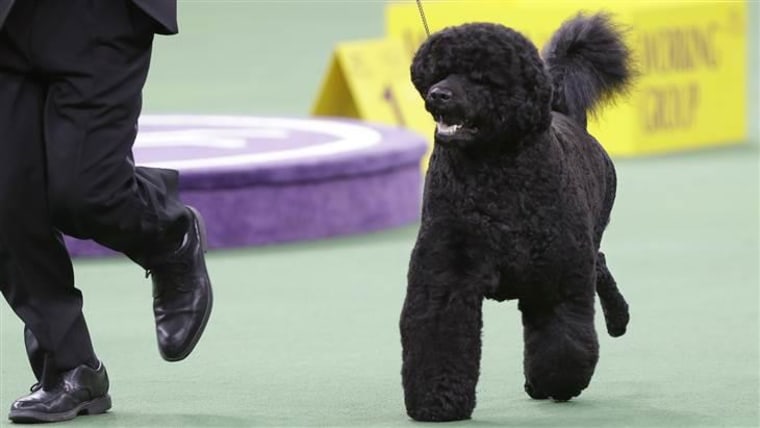 Matisse, a 3-year-old Portuguese water dog, is the first cousin of Sunny and the betting favorite to win Best in Show at Tuesday's event.
The two dogs share a grandfather, Carlo, but have different parents, one of Matisse's co-owners, Milan Lint, told the New York Daily News. Matisse is entering his 400th dog show at Madison Square Garden on Tuesday, having won the second-most Best in Show awards (238) of any dog in history.
Lint and his business partner, Peggy Helming, owned Sunny's mother and father and helped facilitate Sunny's adoption by the first family, although they have never met the president and his wife. The Obamas added Sunny to their family in August of 2013, when he joined Bo, a 6-year-old Portuguese water dog.
"He's a full backer of the president," Lint said of Matisse, whose full name is Claircreek Impression De Matisse. "But he is Canadian, so he can't vote. Also he's a dog, so he can't vote."
This could be one of Matisse's last shows before retirement even though he is in striking distance of the all-time record for Best in Show awards of 278 set by the German shepherd Mystique in the 1990s, according to The Associated Press.
"We're not striving to meet or break that record," Lint told the AP. "I'm a firm believer you leave a party before a party leaves you."