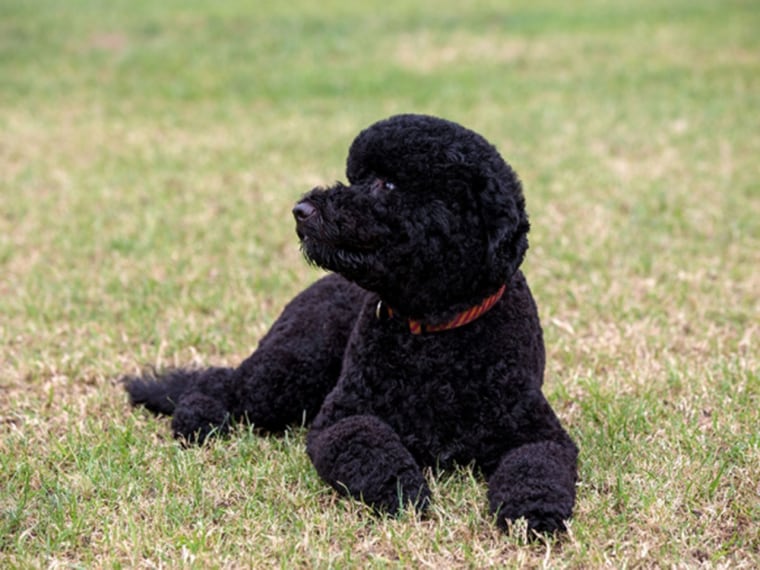 A new White House resident has stolen the nation's heart.
Sunny, a Portuguese water dog puppy, has joined beloved Bo as an official presidential pet, First Lady Michelle Obama tweeted Monday. 
14 months old, Michigan native Sunny is "the perfect little sister for Bo," the White House wrote in a blog post. The first family chose the name "because it fit her cheerful personality." 
Sunny joins Socks, Spot, Millie and more animals who've sniffed for treats in the halls of 1600 Pennsylvania Avenue. While Sunny enjoys frolicking on the large, manicured lawns of the White House, there are plenty of other perks involved in being a presidential dog. 

Here are 7 reasons why it's great to be a White House pet. 
7. You could be the most high-profile silkworm of all time 
The wife of John Quincy Adams, our sixth president, kept silkworms at the White House. Presidential pets have definitely become a lot cuter and cuddlier since then. 
6. You could make history
In 1878, a U.S. diplomat in Bangkok sent a Siamese cat to Rutherford B. Hayes as a gift. The pet, named Siam, is believed to be the first Siamese cat to reach America. The cat lived one year. 
5. You might get a speech named after you
Franklin Roosevelt gave a speech in 1944 in response to criticism about spending thousands of taxpayer money to send ships to rescue his Scottish terrier named Fala in the Aleutian Islands that became known as the "Fala Speech." 
"Well, of course, I don't resent attacks, and my family don't resent attacks, but Fala does resent them,'' Roosevelt said. "You know, Fala is Scotch, and being a Scottie, as soon as he learned that the Republican fiction writers in Congress and out had concocted a story that I'd left him behind on an Aleutian island and had sent a destroyer back to find him — at a cost to the taxpayers of two or three, or eight or twenty million dollars — his Scotch soul was furious. He has not been the same dog since." 
When Richard Nixon was still a California senator running for vice president on the Republican ticket with Dwight Eisenhower, he made his famous "Checkers speech" in response to critics saying he misused a fund set up for his political expenses. He said the only gift he had accepted was Checkers, his beloved cocker spaniel. Alas, Checkers never actually made it to the White House, dying in 1964, before Nixon became president, but he is a memorable part of Nixon lore. 
4. You could wind up on the cover of a national magazine
The two beagles owned by Lyndon Johnson, named "Him" and "Her,'' appeared alone on the cover of Life magazine on June 19, 1964. Unfortunately, Johnson got himself in some hot water when an Associated Press photographer snapped a picture of him lifting Him by his ears, drawing outrage from the public and animal activists. 
3. You have your own paparazzi
Socks, a cat owned by Bill Clinton's daughter Chelsea, learned to deal with the demands of photographers wanting her picture.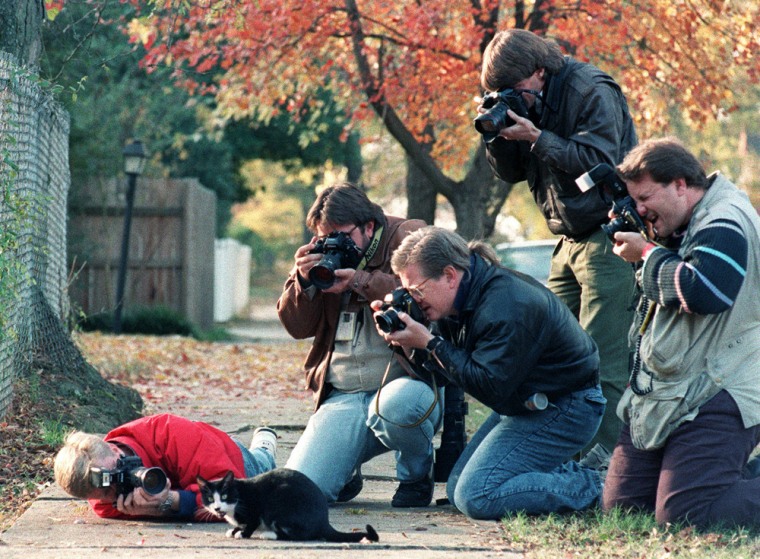 2. You could have exotic pets to play with

Theodore Roosevelt, a renowned lover of the outdoors, had seemingly half of Noah's Ark as pets during his time in the White House. 
In addition to several types of dogs and cats, the Roosevelt family also had a small bear named Jonathan Edwards, a lizard, a blue macaw, a badger, guinea pigs, an owl, a rabbit and a pony. 
Calvin Coolidge kept a black bear, a goose, a Pygmy hippo and a pair of lion cubs named Tax Reduction and Budget Bureau among a host of animals during his time in the White House. 
1. You have the best bragging rights ever 
When it comes to longevity in the White House, no one can beat Spot "Spotty'' Fletcher, an English springer spaniel owned by George W. Bush's family. 
Named after Texas Rangers infielder Scott Fletcher, Spotty is the only pet to live in the White House during two different administrations. He was born to Millie, a dog owned by Bush's father, former president George H.W. Bush, when the elder Bush was still president. He lived in the White House with the first Bush and then moved back in with George W. Bush when he became president after the Clinton administration.