All's well for Rusty, the red panda who set the Internet abuzz on June 24 when he escaped his exhibit at the Smithsonian's National Zoo in Washington D.C. On Tuesday, zookeepers returned the healthy runaway panda to his enclosure, where he soon went back to munching on fruit and bamboo and getting reacquainted with his old roommate Shama.
Following his capture, the staff kept Rusty in the zoo's vet hospital, followed by a "temporary holding enclosure," where he remained until his release yesterday.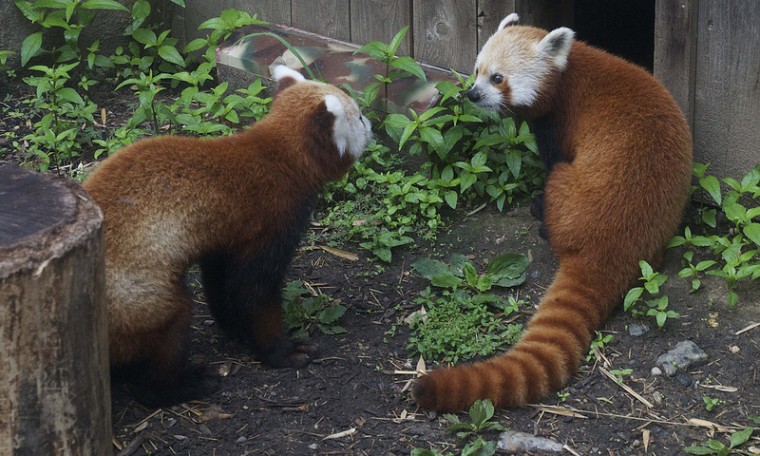 "Rusty continues to eat, drink, and behave normally," zoo officials wrote in a blog post published Tuesday. "He's been happy to interact with the animal care team and his keepers who visited him regularly at the vet hospital."
Zoo staff believe the furry fugitive escaped with the help of tall stalks of bamboo and an overgrown canopy of trees that formed a bridge after a heavy rainstorm, making it easier for the panda to escape. During his few hours of freedom, Rusty managed to make his way to a D.C. neighborhood about a mile away from the zoo, where resident Ashley Foughty found him strolling on a sidewalk and alerted the zoo via Twitter.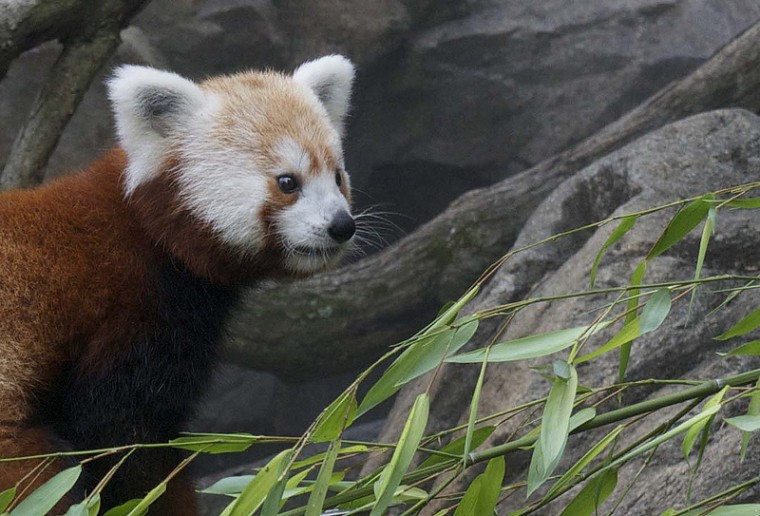 Rusty's great escape came to an abrupt end when he was cornered, collared and immediately brought back to the zoo, where his health was monitored while zoo staff made a series of alterations to his exhibit. According to the zoo's blog, the trees in his exhibit have been "trimmed significantly" and another wall has been built near the viewer balcony.
Looks like this little panda won't be trying the same trick twice.