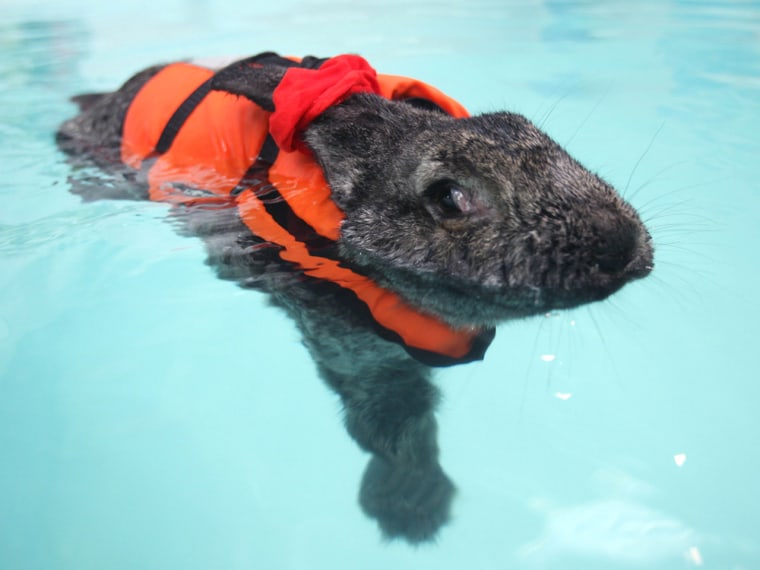 Hydrotherapy has been around since the ancient Romans, but there is little historical precedent for one of its most recent patients: A 4-year-old continental giant rabbit named Heidi.

On a veterinarian's recommendation, Heidi's owner, Amanda Williams, brought her pet to Paddy's Pool — a hydrotherapy center in Hampshire, England — about a month ago. She hoped the therapy would help to relieve the arthritis in Heidi's hips and knees.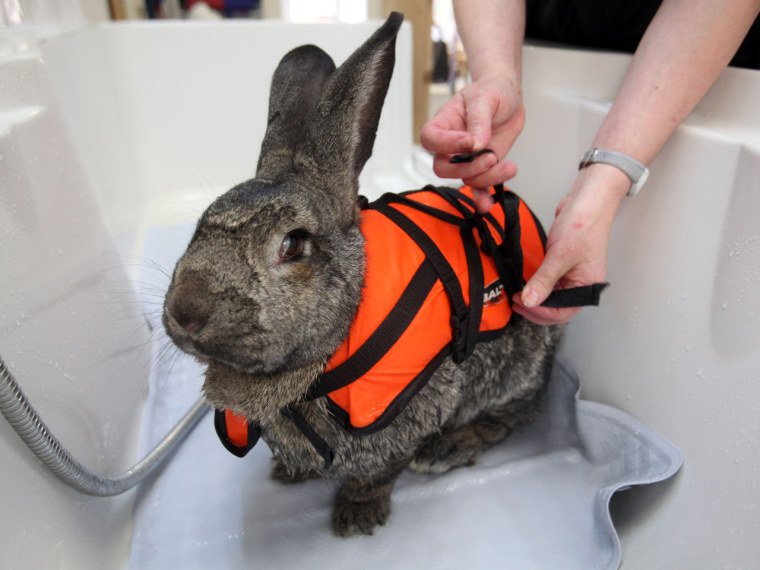 The center's owner, Linda Prove, who worked exclusively with dogs before meeting Heidi, has been pleased to find the therapy has "worked out really well."
"She's much more comfortable because she's not in quite so much pain," Prove told TODAY.com. "The owner is pleased with her progress."
Prove started working with Heidi about a month ago. During their sessions, Heidi swims around a heated pool in a small life jacket — giving her an opportunity to stretch her legs in a weightless environment.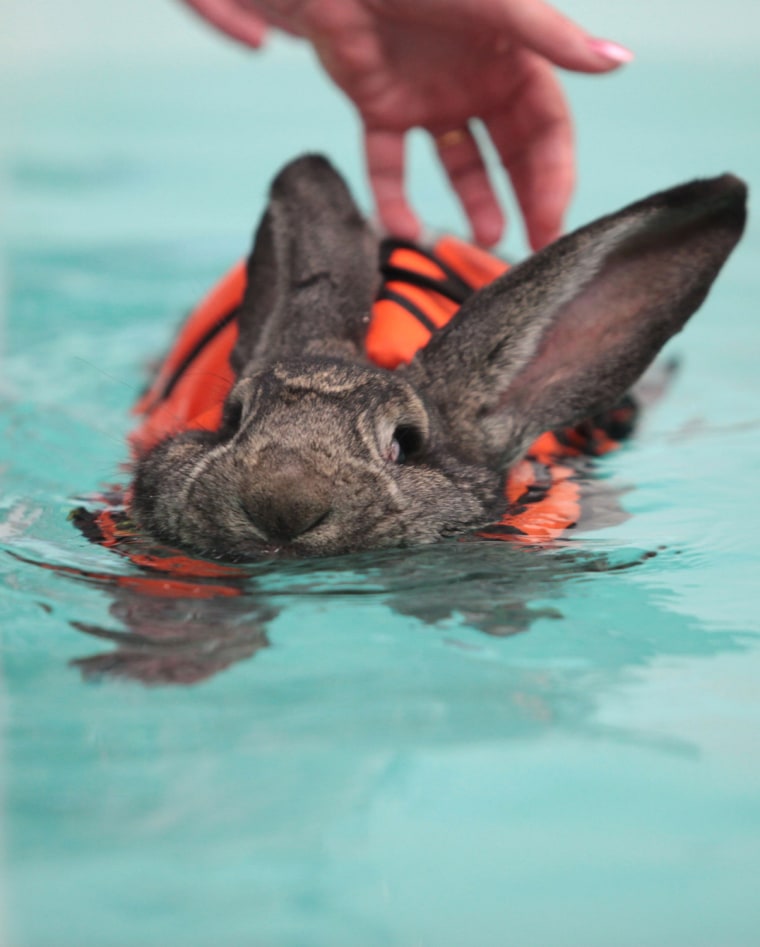 "It's a beneficial form of exercise for everyone," Prove said. "The water supports you and gives your joints a chance to move without stress. She's moving much better."
Heidi, who also suffers from spondylosis in her neck, has been taking to the water quite well. In fact, the trip to the facility (in the basket she usually associates with the vet's office) has proven more stressful for her than an actual dip in the water.
"Once she was in, she was absolutely fine," Prove said. "She loves the attention."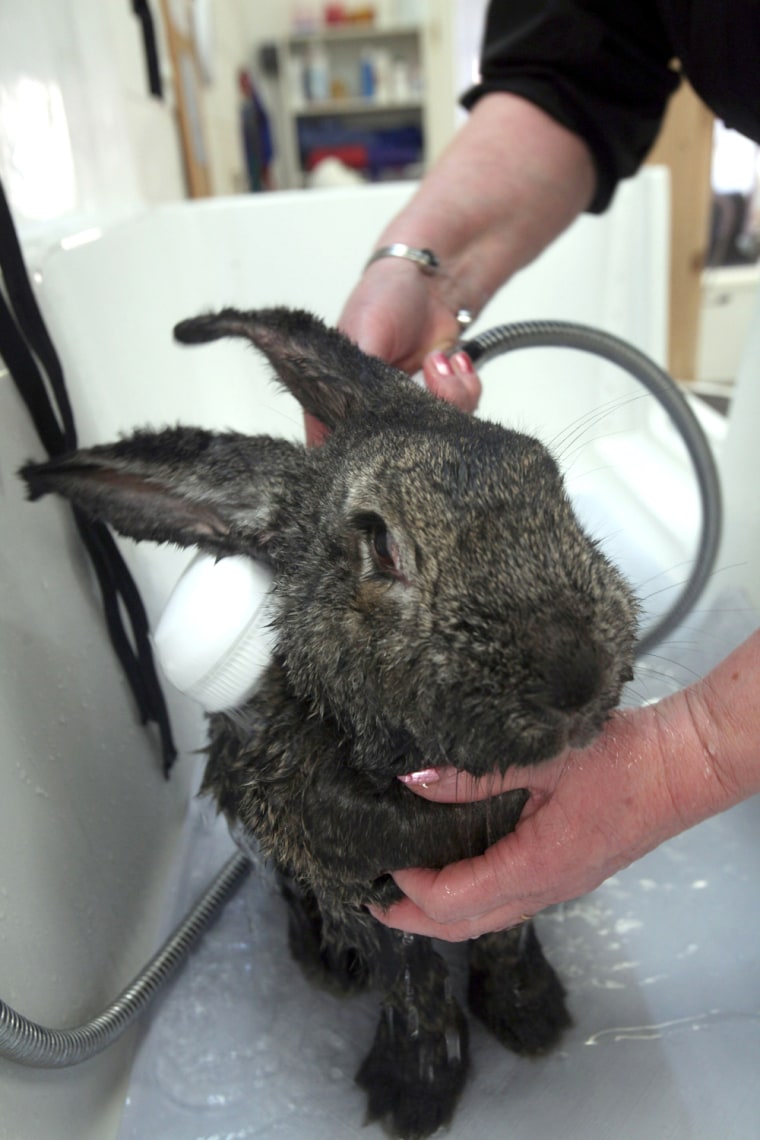 Heidi's favorite part of her treatment? According to Prove, Heidi perks up especially during her post-pool shower and toweling off. And who wouldn't?
More:
Hopping happy: Show us your pet bunnies!
Cannonball! Fat cat goes swimming to shed pounds
Schools give stressed-out students therapy dogs, yoga