No, it wasn't a puppy on the loose — it was just Wrangler making his TODAY plaza debut!
Wrangler has called TODAY home for two weeks now, staying warm in Studio 1A — until today. On Wednesday morning the pup finally explored the last bit of TODAY's unfamiliar territory: the plaza.
But of course that required getting Wrangler bundled up before heading out into the cold weather.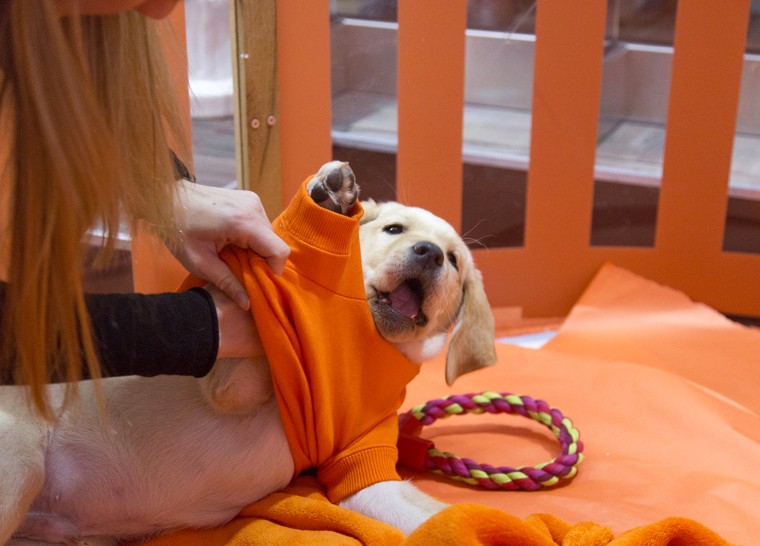 And Wrangler had to get some encouragement (and kisses) from Natalie.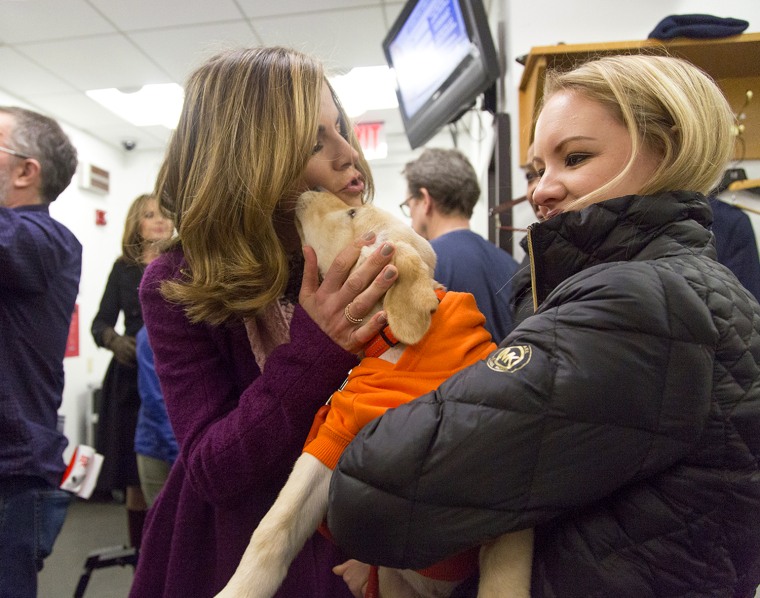 Finally, Willie helped escort Wrangler out to the TODAY plaza for the first time.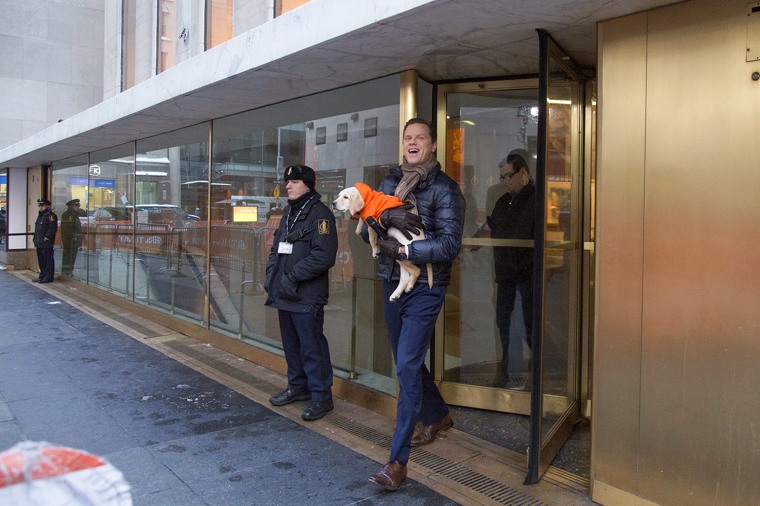 Sporting his new TODAY hoodie, Wrangler immediately explored the terrain.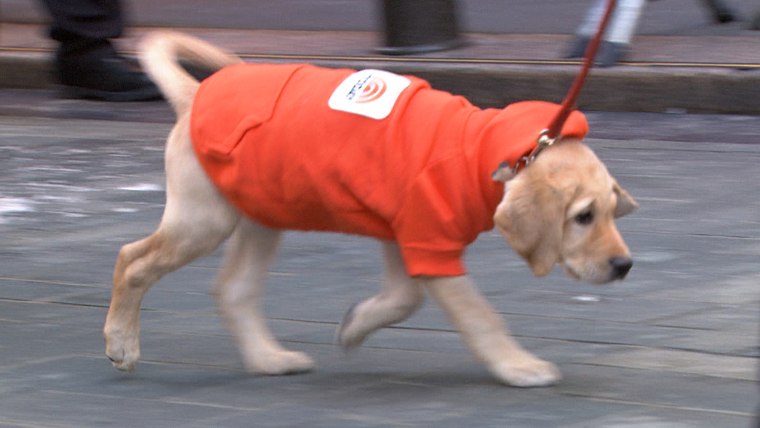 Saxon Eastman, Wrangler's trainer, said visits to the plaza are good for the puppy's prep as a guide dog.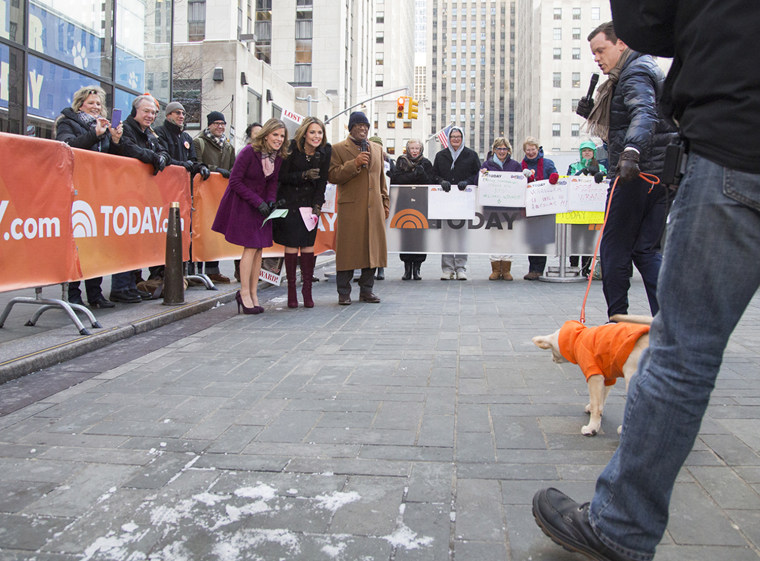 "It's good, it's more socialization experience for him, which is invaluable to his training," Eastman explained. "As a guide dog, he'll be out in the world in all different types environments and he has to learn how to focus in those environments and be very adaptable."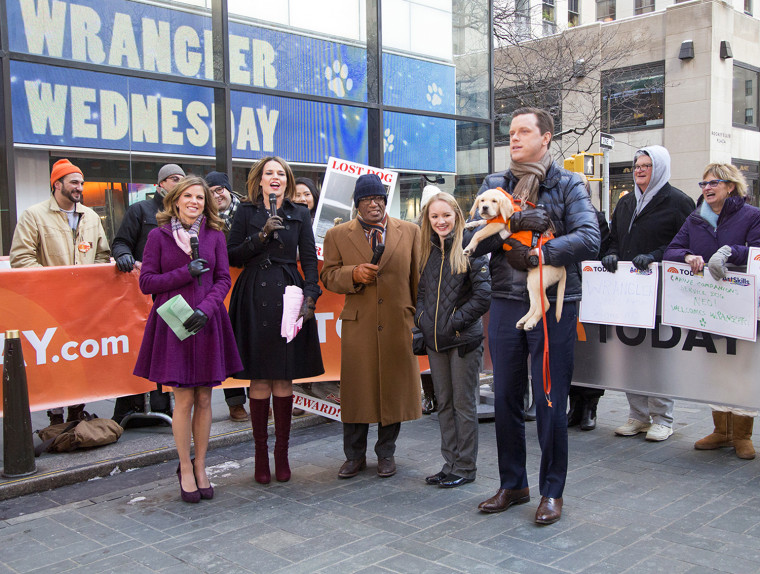 Wrangler seemed right at home with the rest of the TODAY family.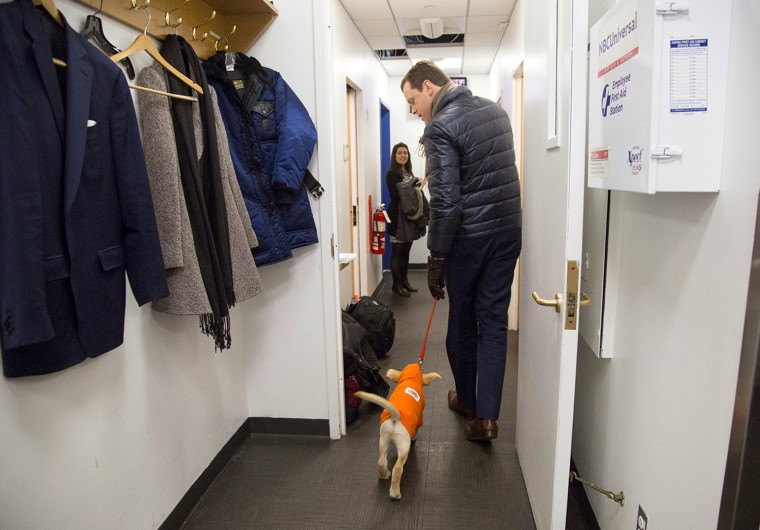 He loved his visit to the plaza so much that he had to recover from all the excitement with a much-needed nap.