"Peter Pan" fans know dogs make great guardians, but Nana the storybook pup isn't the only canine to embrace her role as nanny.
Meet Australian shepherd Blakely, for whom playtime is all in a day's work as he watches over little ones at the Cincinnati Zoo's nursery.
"When mom can't take care of them, they need all the help they can get," the zoo's executive director Thane Maynard told TODAY.com. "In essence, Blakely is a nursery worker, helping interact and play with baby animals. It's cute and fun, and yet in terms of those babies growing up, that socialization is an important thing."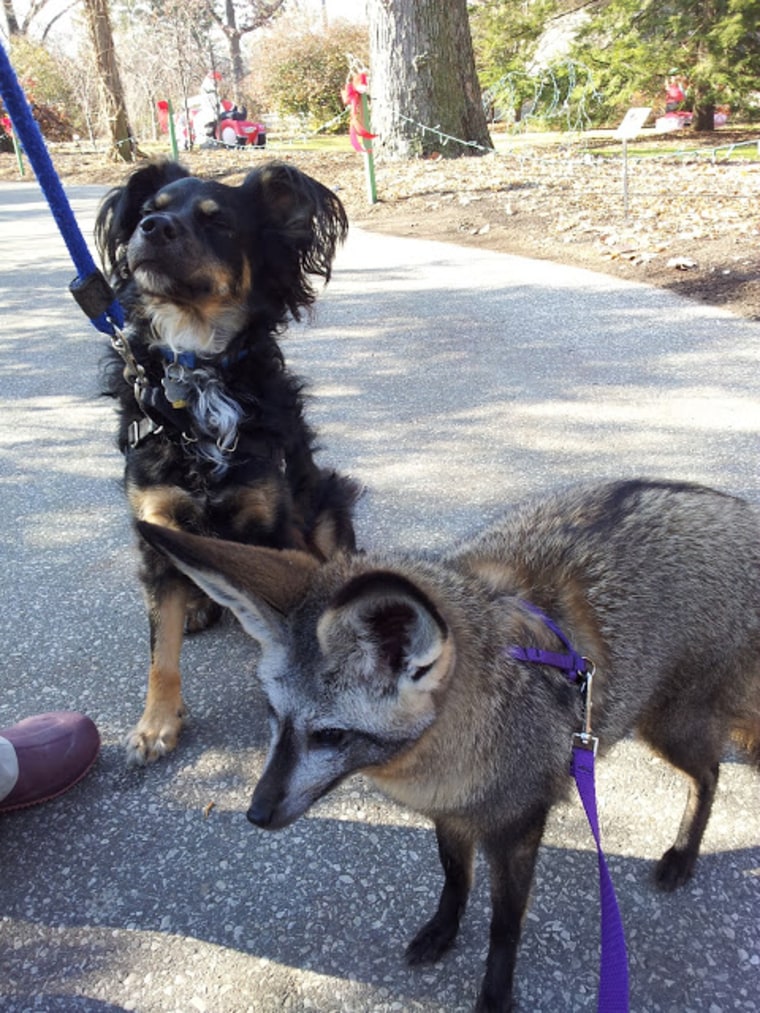 The 2-year-old dog spends his days playing, cuddling and chowing down with the babies in his care. Nursery keepers felt his presence would help socialize baby animals born to mothers that were unable to care for them.
Blakely's work in the nursery started two years ago, when he was adopted from a local shelter at 8-months-old.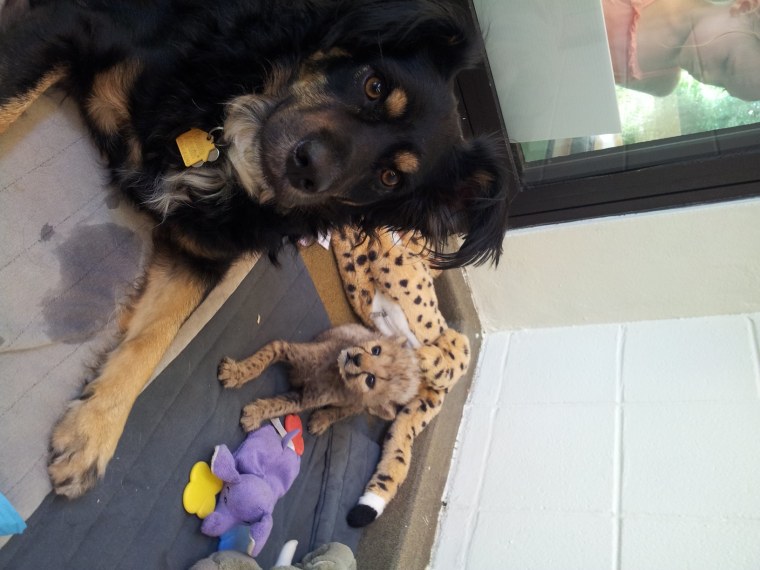 A baby cheetah named Savannah was his first charge — the zoo has partnered dogs with young, sibling-less cheetahs for over 30 years to help the big cat babies socialize — and since then, he's cared for a wide range of animals, from warthogs to aardvarks to wallabies.
"Having interaction with other animals can help quite a bit," Maynard said. "He can help teach those animals to play or even hunt, and how to feed out of a bowl."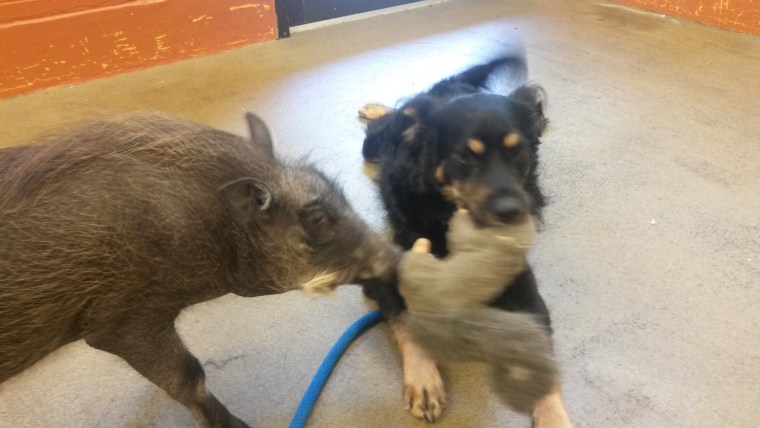 Some of the animals learn these behaviors by imitating his actions, but perhaps more importantly, Blakely injects a healthy dose of competitiveness into nursery life. Whenever Blakely makes his way toward the food bowl, the baby animals want to see what's going on in the bowl as well. 
"A lot of times it's competition, because Blakely would run right over to the bowl, and the animals are just like people, thinking I better beat this dog to it," Maynard said.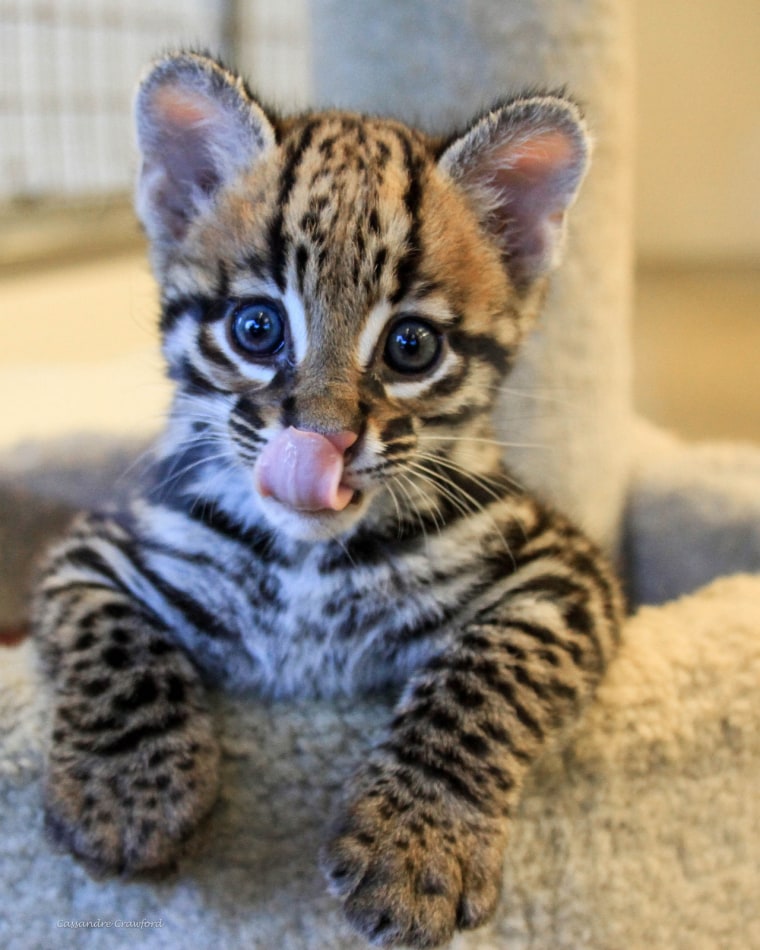 But for Blakely, it's more about the play than the food, especially during these cold months when everyone's stuck indoors.

"He has more of a play drive than he does a food drive," Maynard said. "With some dogs it's all about the food, but he'd rather play, whether that's tug-of-war with a person or playing with a baby animal."
Most recently, Blakely has formed a strong bond with an 11-week-old ocelot kitten named Santos, who graduated from the nursery and into the zoo's Cat Ambassador program on Tuesday, through which he'll someday visit schools to raise animal awareness. Santos' mother didn't produce enough milk to feed him, so he was brought to the nursery and Blakely stepped in.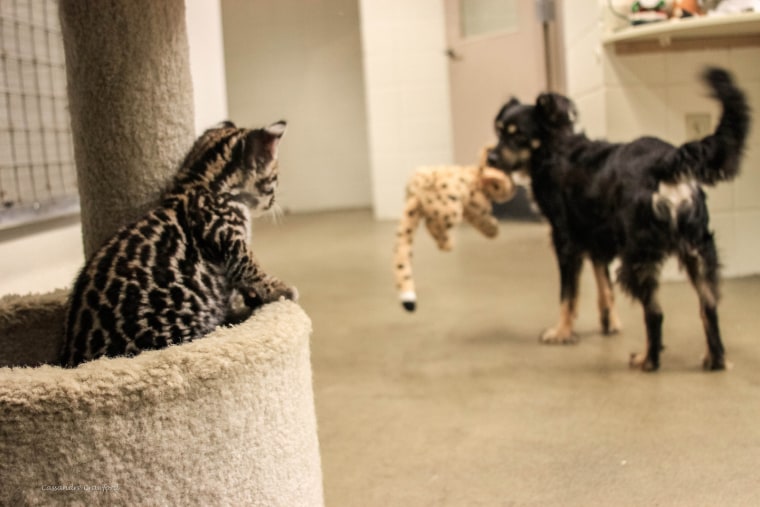 And he just might be the perfect nanny: Friendly around newborns and intensely social, he's happy to greet baby animals and human visitors alike. 
When he's not in the nursery, the "remarkable" pup can often be found walking the grounds (in "a snuggly coat," of course) on one of his daily sojourns through the zoo grounds.

Despite the important job Blakely has at the zoo, he ends up doing what he enjoys most: playing.
"He's not a workaholic," Maynard said with a chuckle. "He's a playaholic."