Help, Mom! I can't get down!
On Monday, the National Zoo in Washington, D.C. released a video of Bei Bei, their giant panda bear cub, climbing a tree for the first time.
In the clip, the young bear awkwardly clambers as far as he can go and then relies on his mother, Mei Xiang, to help him back down.
RELATED: National Zoo prepares for debut of adorable 4-month-old giant panda
Before the 6-month-old cub was introduced to the public on Jan. 16, 2016, TODAY got a special close-up look at the little guy.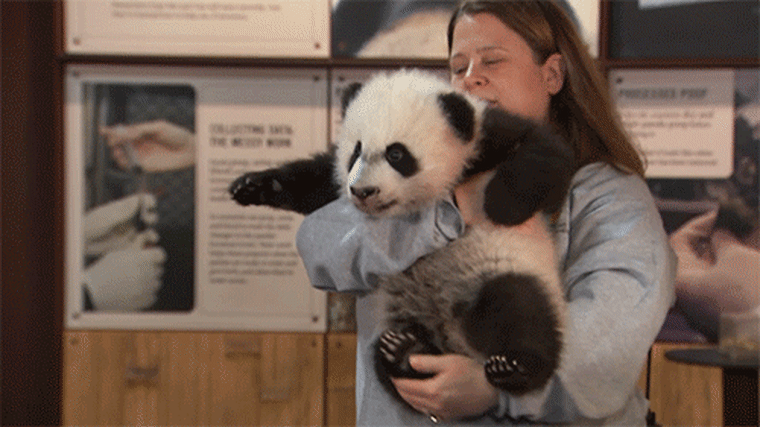 Although a long line of fans came out to see him at his public debut, Bei Bei's not the only panda currently housed at the zoo. He joined three other giant panda bears: Tian Tian (adult male), Mei Xiang (adult female) and Bao Bao (young female).
Bei Bei (which means "precious treasure") was born on Aug. 22, 2015 alongside another young panda who died a few days after birth.