As part of Up for the Job TODAY, a week-long series, all of the TODAY anchors have been trying their hands at various jobs. But our favorite just might have to be Kathie Lee and Hoda's attempt at being dog groomer interns.
Dog-lovers and owners themselves, Kathie Lee and Hoda weren't exactly prepared for their day at Spot Canine Club, where things got pretty messy.
"So what are we doing, Hod?" asks Kathie Lee as the morning begins.
RELATED: 'I'm living my dream!' Natalie Morales 'interns' for a day at Cosmopolitan magazine
"I don't know. I'm not exactly sure what we're doing," Hoda responds.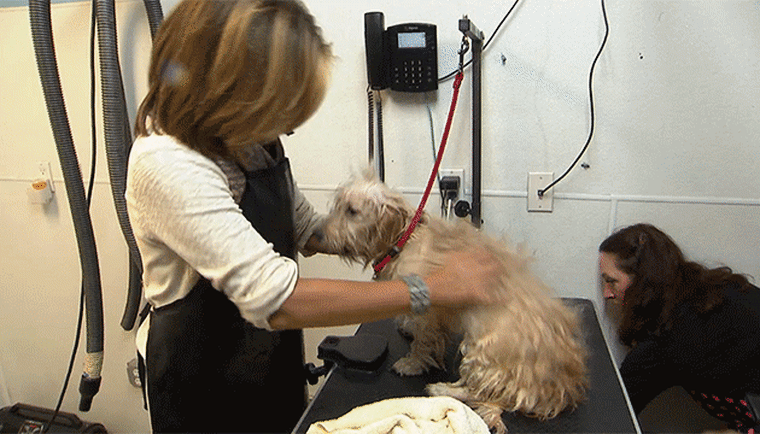 Unsurprisingly, it isn't long before they run into their first bit of trouble. After being assigned to bathe a dog KLG and Hoda soon realize it's a little bit harder than it looks.
RELATED: Al Roker 'interns' for a day at San Diego Zoo
"There's some poop," declares Kathie Lee in what is more of a statement of fact than a quip.
Blow-drying the pup and brushing his teeth, too, is a misadventure in and of itself.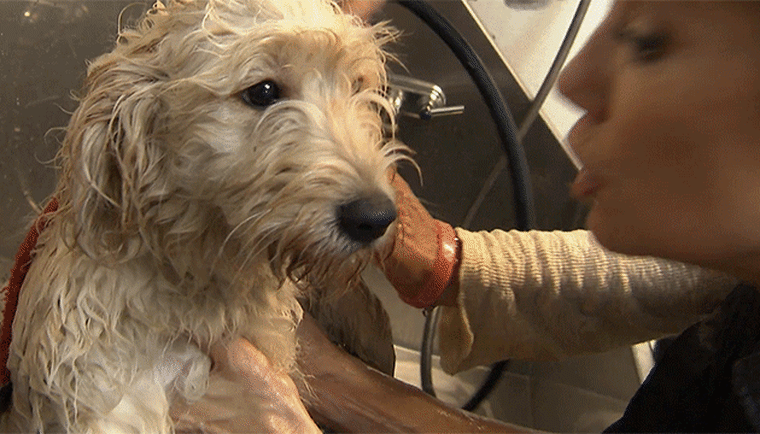 Luckily, the end is in sight. After a bit of cleaning up around the Canine Club, it's time for our fearless hosts to return to the streets of New York ... with more than a few new furry friends in tow.