A viral video captures the happy reunion between a U.S. Army soldier and his dog on the day he returned home after seven months in Afghanistan.
Sgt. Paul DiPaolo, 29, embraces his beloved pet, Simba, in the YouTube clip, which was filmed in June but only recently posted online, his wife, April DiPaolo, told TODAY.com.
She says Simba was "depressed" while her husband was away.
"They would Skype while we was gone," said DiPaolo, 27. "Simba is very attached to my husband. He would get antsy and sit by the door and start crying. He was depressed and confused, but I can't really explain things to a dog."
After she picked her husband up from the compound and the couple returned home, she snuck in the garage door and made her husband wait outside the front door, positioning herself so she could film Simba's reaction when he walked inside.
"I got him excited, asking, 'Is it Daddy?' and he was going crazy," she said.
"I just never uploaded it, I didn't think it would get the attention that it did," DiPaolo added of the now-viral clip.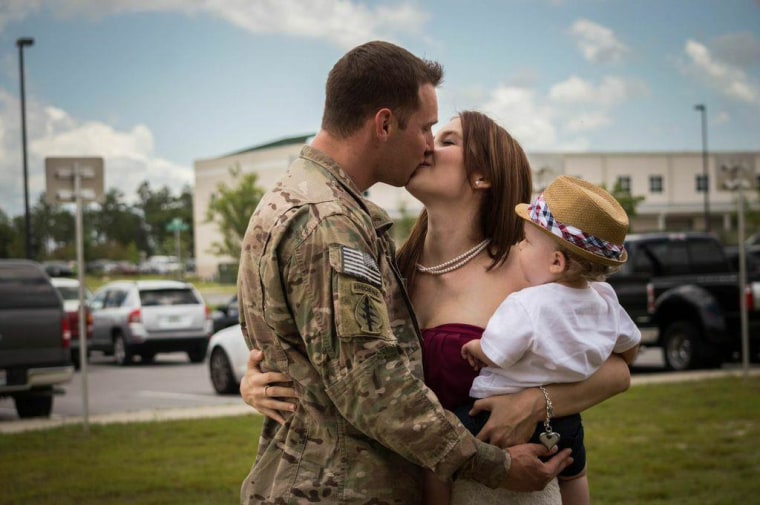 The couple, originally from New Jersey, lives in Crestview, Florida with their son, who is almost 2 years old.