At the age of 12, Kylie Myers was diagnosed with metastatic bone cancer.
While undergoing radiation, she asked for a kitten. Kylie's parents thought it would be best to wait until she got back home to fulfill this request.
But on Kylie's last day of treatment, doctors discovered that her cancer had spread throughout her body.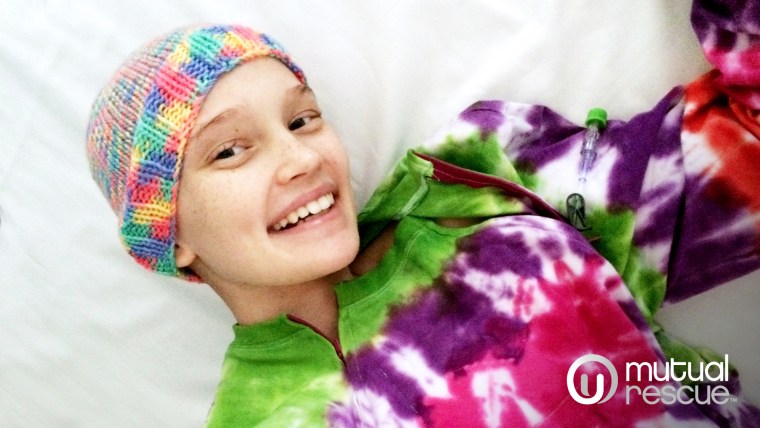 "They knew at this point, she wasn't going to make it," says her mother, Robin Myers, in a stunning, heartbreaking new video about her daughter. It is the second film that is part of an ongoing series called Mutual Rescue, an initiative by the Humane Society Silicon Valley, which shows the positive, transformative power of human-animal relationships. (Make sure also to see the first film, about a man named Eric and his shelter dog Peety, who saved Eric's life.)
Kylie — who found and made joy throughout her life — came back home, Myers says, looked up at her dad, and asked, "Now can I have a baby kitty?"
RELATED: Man credits rescue dog for saving his life — helping him shed 140 pounds
A phone call later, Kylie had her kitten, from a local rescue group. The kitten had a bum eye, and scraggly fur. "You could tell that she had had a rough start to life," says Myers.
Kylie named her kitten Eliza, and called her Liza.
For the next 2 1/2 days, Liza stayed by Kylie's side. Myers says, "She was completely devoted to loving on Kylie."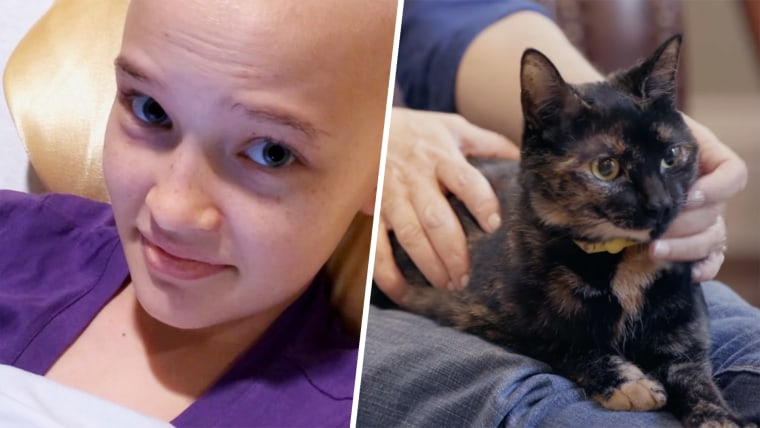 Before Kylie died, she asked her father to find a cure for childhood cancer. She asked her mother "to take care of my baby kitten."
RELATED: This official NASA portrait of an astronaut and his 2 dogs is out of this world
Myers told TODAY she felt that sharing Kylie and Liza's story would help both draw attention to the disease that took her daughter, and also help raise awareness about pet adoption.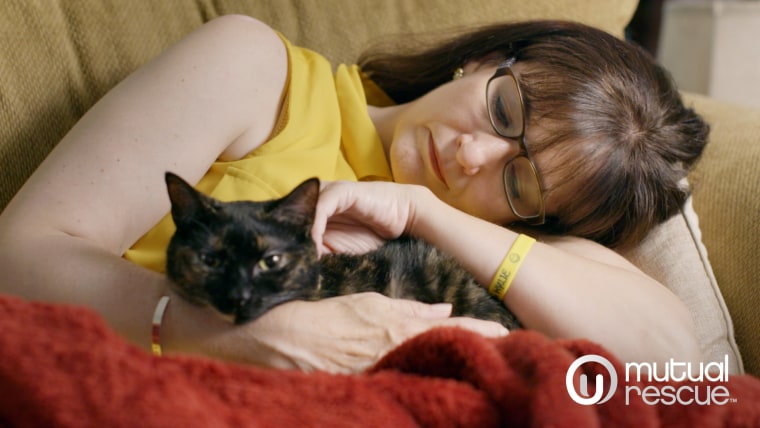 "It just seemed to be the very best way to carry out Kylie's last charge to us," she said. "It was just the very best way to honor her."
Mutual Rescue is working with Kylie's parents, to raise money for both these causes.
Liza is about 2 years old now. Myers said she continues to help comfort her family — and in return, is "undoubtedly queen of the house."
She's got the same naughty, playful spirit as Kylie. And when Myers feels sad, Liza curls up close, "and just sits there with me while I cry. And it's like she's standing in for Kylie. Like she's just snuggling with me for Kylie."