One Portland-based government worker's creativity suddenly has us interested in engineering — and no, we are not kitten.
The Portland District of the U.S. Army Corps of Engineers released its 2023 calendar which features giant cats photoshopped into landscape portraits of the Corps' best achievements.
Cats lounging on a dam, kittens batting cranes and two felines "screaming" at excavators are among the hilarious scenes depicted in the downloadable 2023 calendar.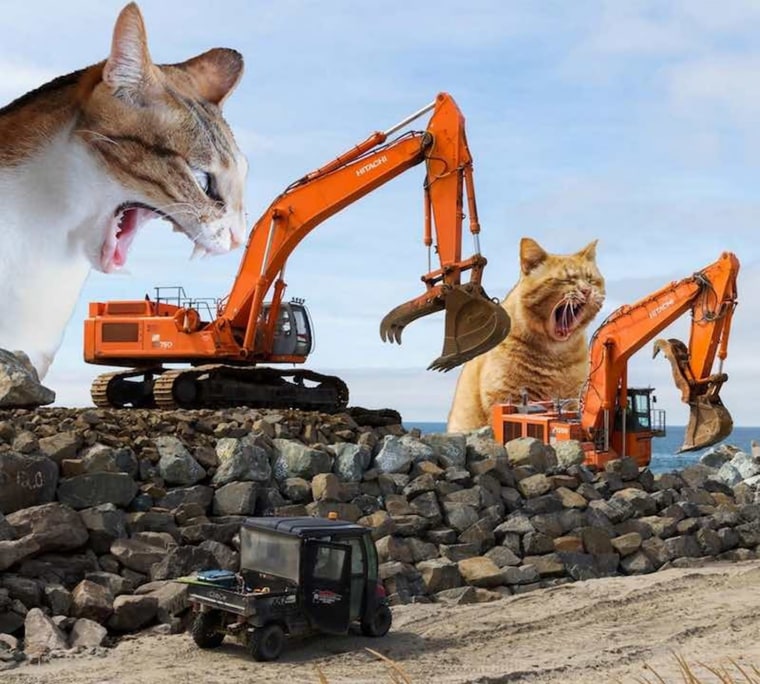 But anyone who follows USACE Portland on social media won't be surprised by the calendar's debut. It's the culmination of three years' worth of creativity from public affairs specialist Chris Gaylord.
"Engineering is not that exciting," Gaylord, who has worked to build the entity's social media following, tells TODAY.com for his reasoning in using humor to garner public interest. "We all believe that what we do is very important, and that's the reason we don't take our social media so seriously."
The Army Corps of Engineers is a nationwide government entity comprised of approximately 37,000 civilians and military personnel responsible for public engineering services and reducing risks from natural disasters.
Gaylord, 34, says using levity is a way to engage the public in topics that may otherwise get ignored — and it works.
"Our press releases get ignored, but on social we have a dialogue," he says of using eye-catching artwork alongside educational captions to inform the public of everything from weather warnings to new projects. "I will use levity whenever I can — that's what people enjoy. That's not us dumbing things down; that's us respecting and not taking for granted the attention of our publics."
Gaylord tells TODAY.com that his boss is supportive of the somewhat unconventional approach to public works.
"His empowerment of our creativity and risk-taking is the reason this type of content had a chance on our platforms to begin with — and the reason it's still alive today," Gaylord says. "He's not the one coming up with or making it, but he understands the value of our communication approach as well as anyone, and his support is why it exists."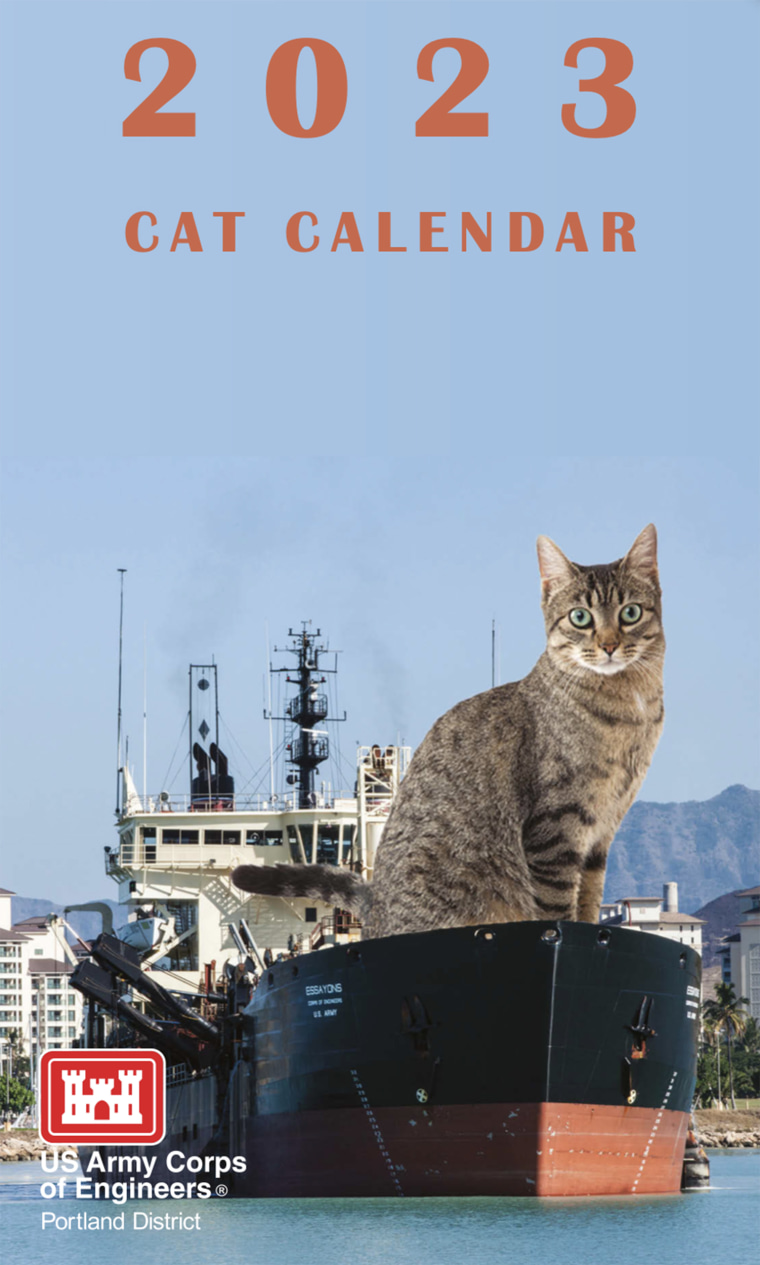 In mid-2022 after a colleague shared a black-and-white image of cats on famous architectural buildings, the wheels inside Gaylord's head began turning.
"I thought, 'We should photoshop cats onto our own projects'," he says of his "pet project."
Last fall, USACE Portland shared multiple posts featuring photoshopped cats across its projects with "incredible" public engagement, which is how the calendar idea was born.
"I chose 12 images and I tweaked the captions a little bit for each one," Gaylord says, adding that his colleague Ben helped format the calendar design.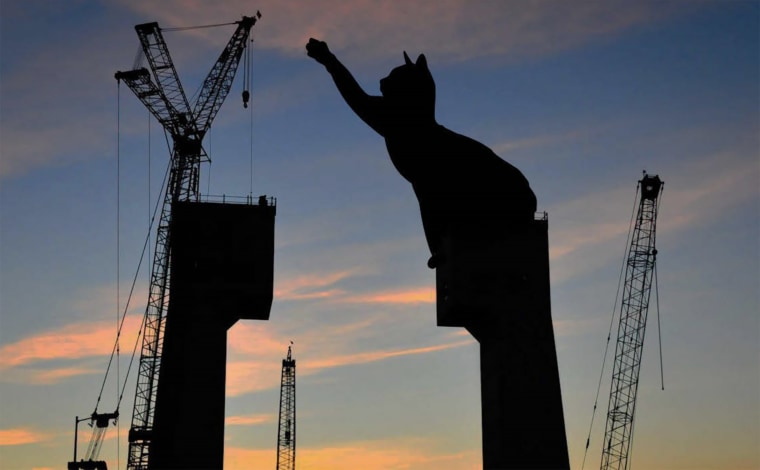 Gaylord says the calendar is a small token of appreciation for the support USACE has received over the past few years, and it's "just for fun."
"It's hard managing a social presence for an agency like ours (and) people's support makes it feel easier," he says. "I hope people realize that, wrapped up in the loving embrace of this calendar is the reminder that we don't take people's attention for granted. We have things to say and messages to communicate, but we're always going to strive to do that in a way that feels enjoyable and not bland and boring."
As for 2024, Gaylord already has big plans.
"We are doing cats and dogs," he says. "I'll probably start working on it this spring."
Related video: