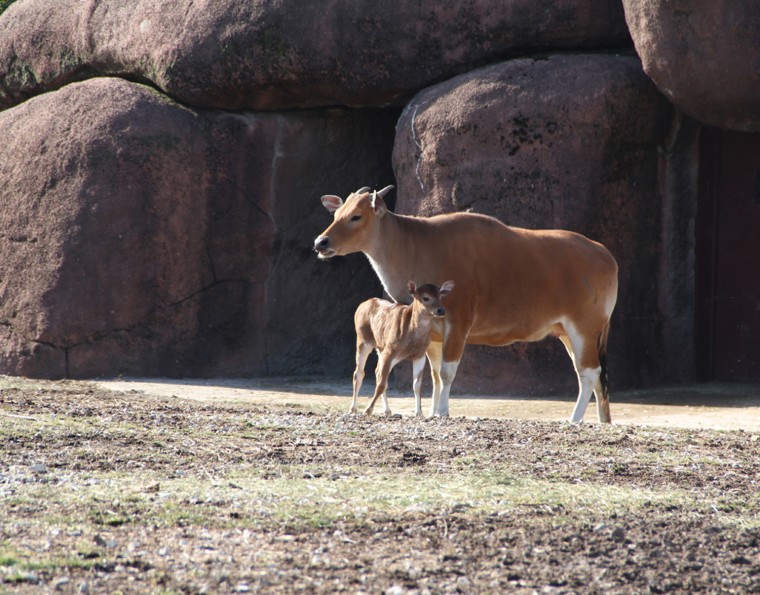 It's a banteng. A banteng is a type of wild cattle. Sadly, the species is endangered due to hunting pressure and loss of habitat to humans.
Also known as a tembadau, the banteng is native to Southeast Asia's forests, glades and grasslands. They eat leafy foliage in their dense jungle habitat, but will also move to open glades and grasslands to graze.
The St. Louis Zoo announced that a 42-pound bull banteng calf named "Studebaker" has been born to first-time mom "Bentley" and father "Knox" on January 9.