When a unicorn is on the loose, you just know it's going to leave the local authorities on the horn of a dilemma.
And on Wednesday night, that's just what happened (more or less).
A white pony done up as a unicorn (complete with faux horn attached to its forehead) decided to hoof it, right in the middle of the children's birthday party it had been hired for. In fact, it was a two-trick pony: It got away twice from children playing with it in Madera Ranchos, California, a suburb near Fresno.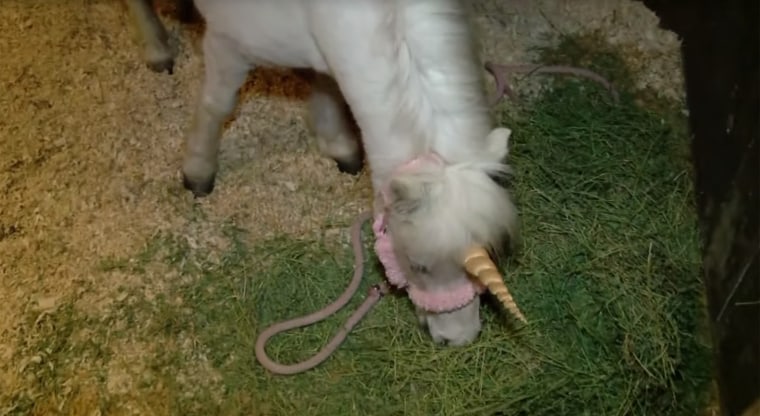 The phony unicorn pony galloped through traffic and was finally corralled in an orchard by a California Highway Patrol helicopter, which resorted to heat-seeking radar, a CHP spokesperson told reporters. The entire chase and capture took three hours.
A local resident saddled up her own horse and helped the officers capture the lil' horned devil, whose name is Juliet. She's owned by a 5-year-old named Tatum, and is often rented out for parties and photographs.
Fortunately, all ended well, and Juliet is now home safe and sound with Tatum. But there are consequences.
"She got in a time out, because she's been a bad pony," Tatum told reporter Patrick Nelson.
Follow Randee Dawn on Twitter.