Yet another Monday? Yawn... Wrangler was looking pretty sleepy last week when TODAY producer Brittany Haviland took his picture.
Luckily for the show's tired pup, he's not alone. After seeing the photo of Wrangler on TODAY's Facebook page, readers shared images of their own sleepy pets.
Below are 12 of our favorite submissions. These drowsy dogs and cats make us want to go right back under the covers!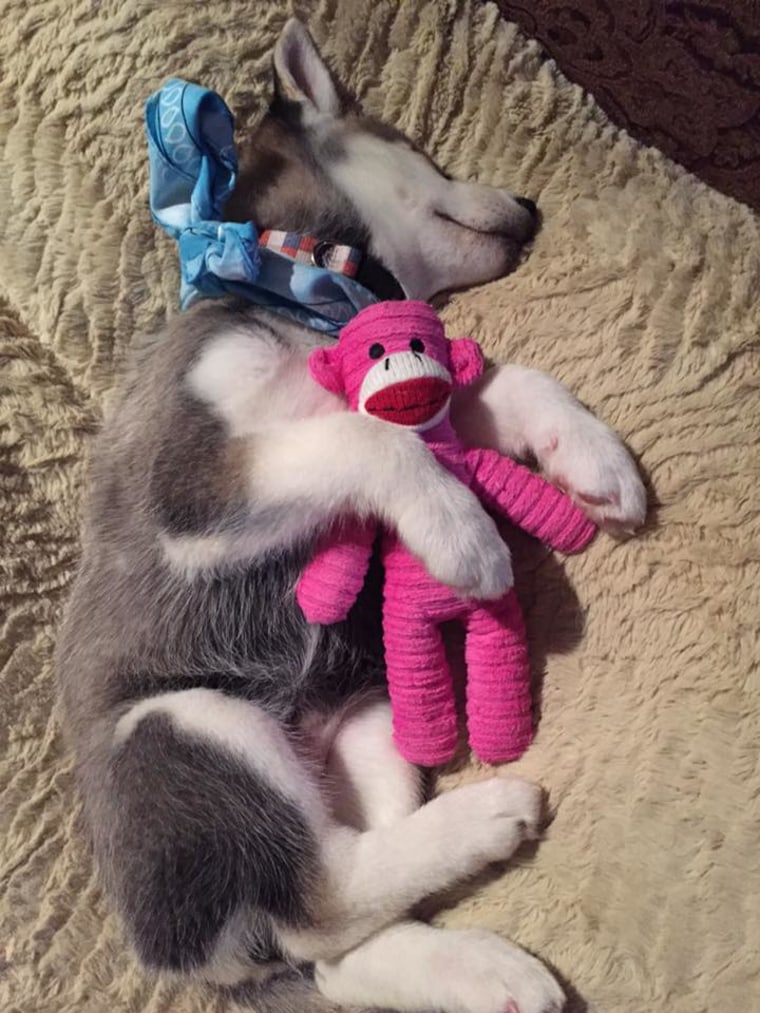 "Wrangler looks comfy like my Bella Bleu," wrote Facebook user Betty Blackmore.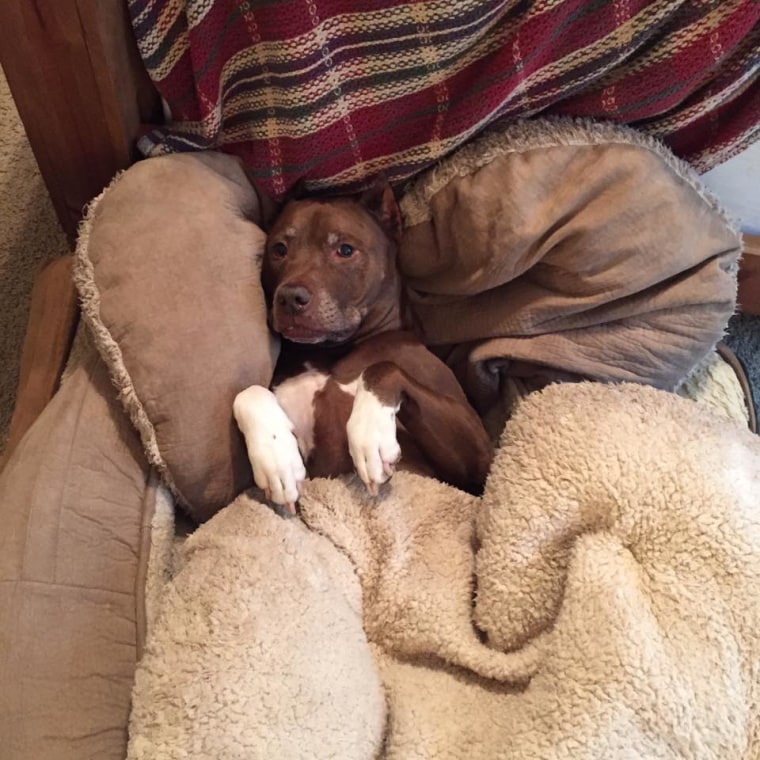 Ready for some cuddles? Facebook user Amanda Wyatt's pup just stole our hearts.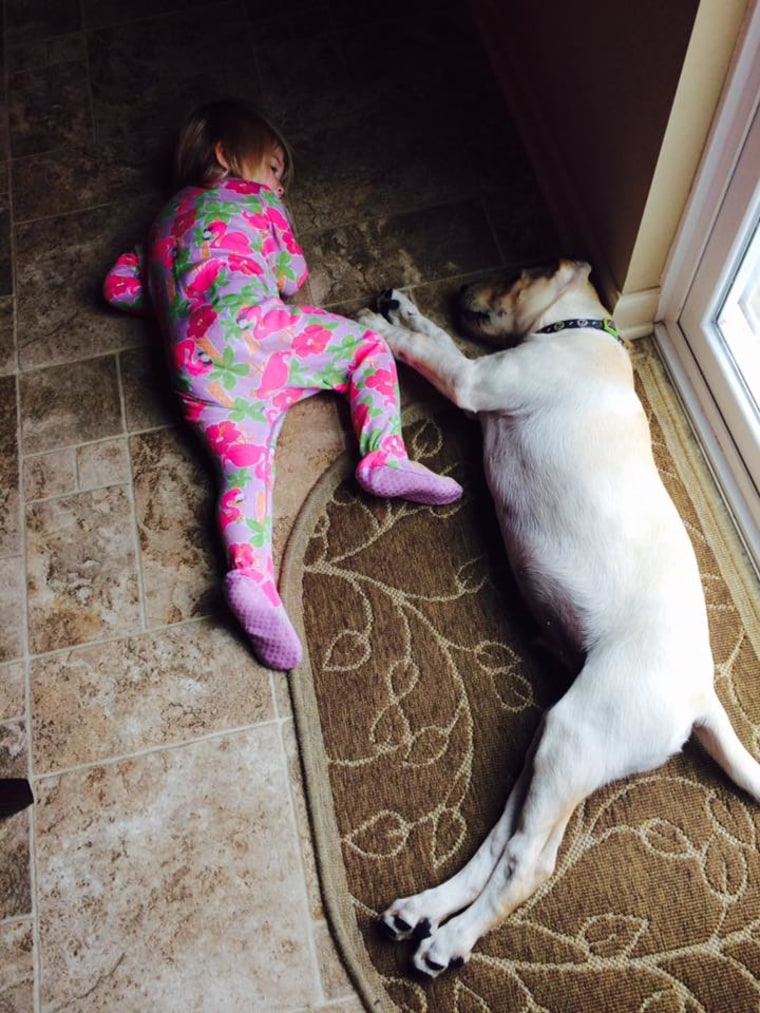 "No one wants up in our house!" wrote mom and dog-owner Rachel Hurt.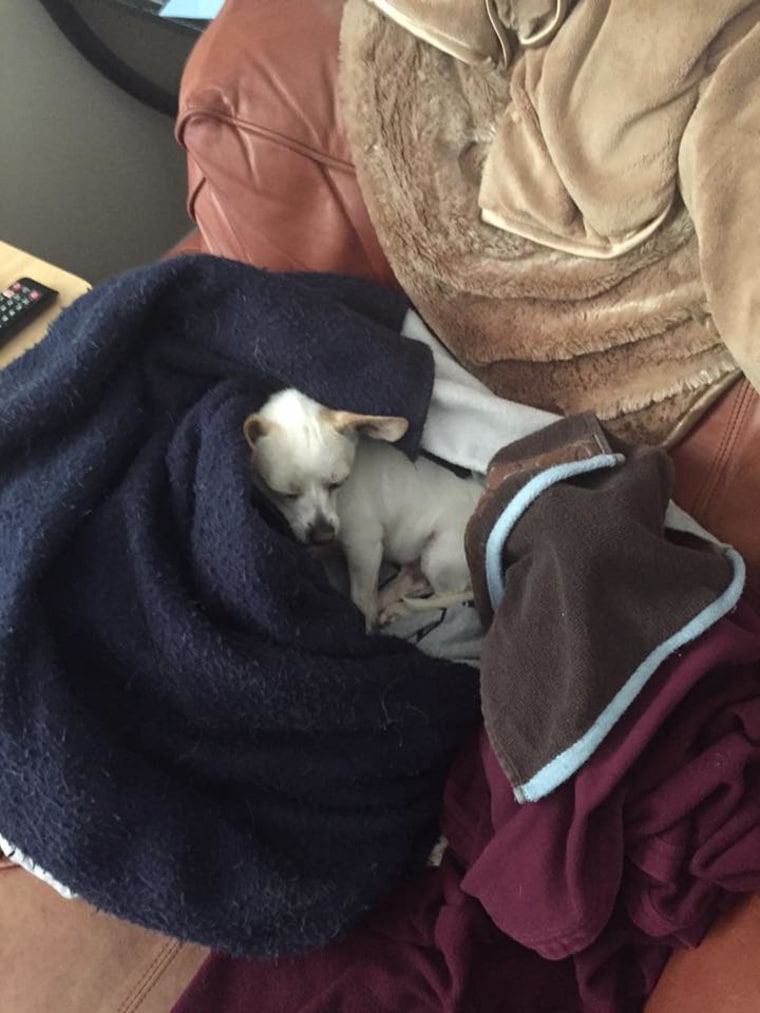 "Sugar isn't a morning puppy, either," commented Facebook user Stephanie Sandage Buchanon.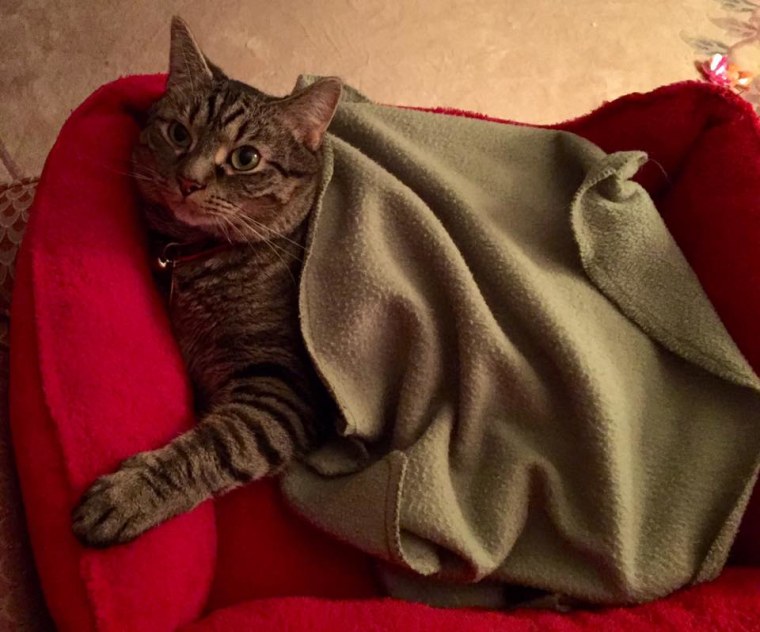 "Not a doggy, but Max still loves his blanket!" wrote owner Juli 'Morris' Harris.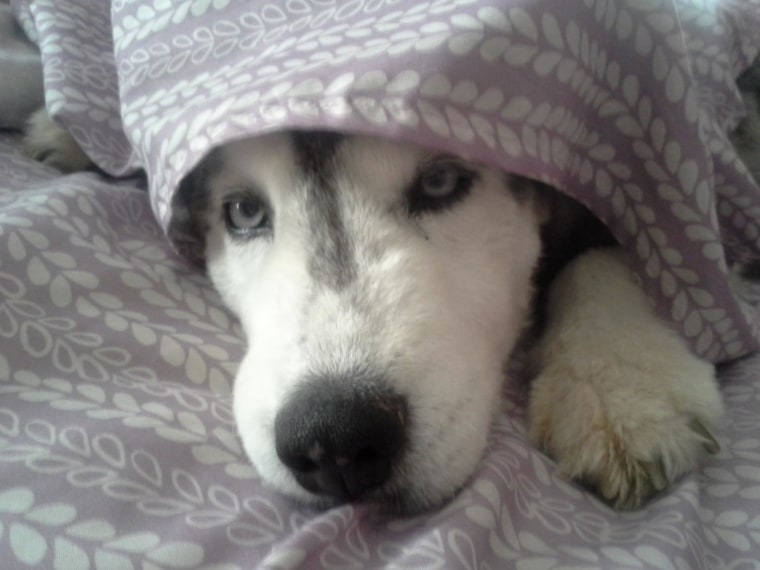 "Shadow not wanting to get out of bed," captioned owner Jaime Baxter Emerick.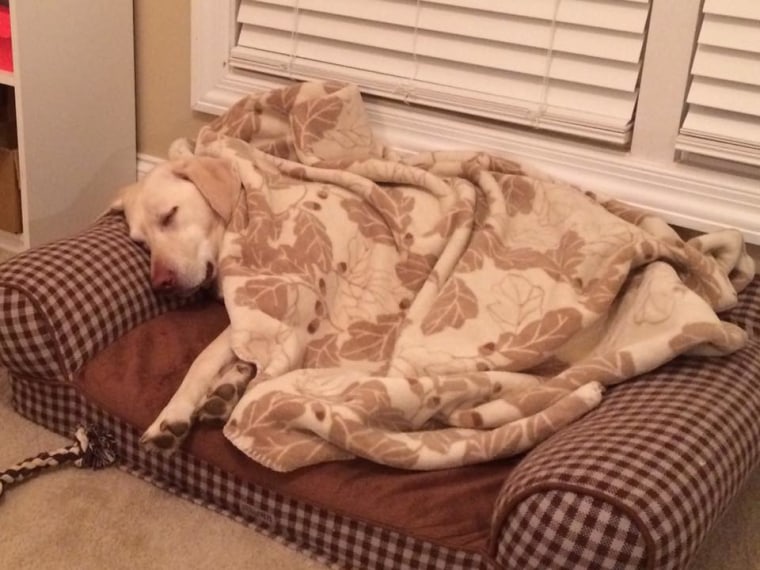 "Let sleeping dogs lie" is our new motto, thanks to Catherine Rausch Taylor's adorable pup.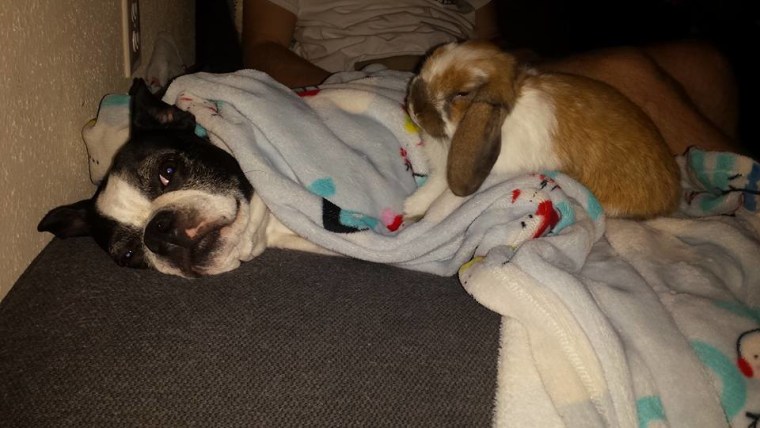 Facebook user Rachel Baumann's pets reminded us that snuggling is even better with company.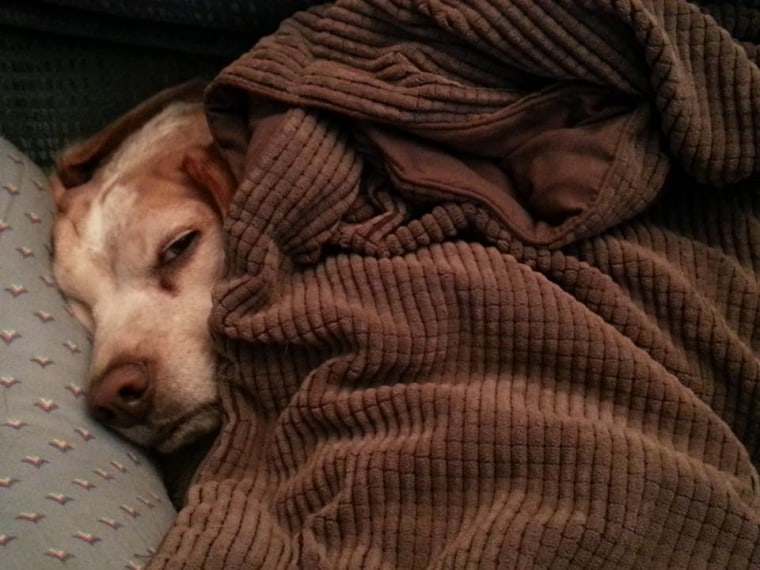 Can somebody hit snooze on my alarm, please? "Taffie Apple's favorite thing to do is 'go tucky-tucky'!" wrote his owner, Kim Yourek.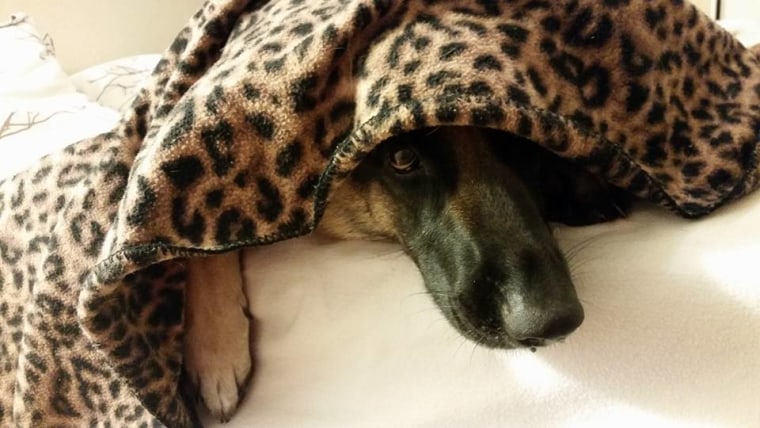 "Luna-Tuna says it's too early, too," wrote owner Erin Alva.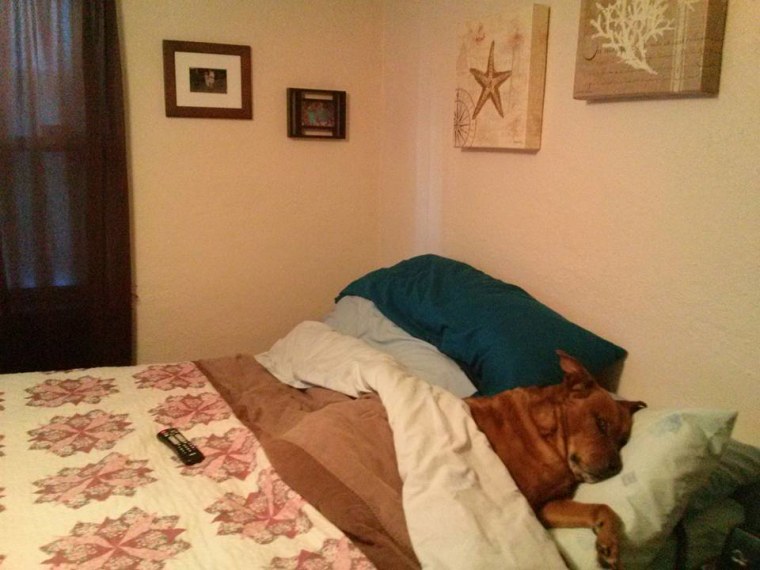 "Don't you dare pull back those covers!" Kimberly Ann Glynn's dog is ready for a long nap. And so are we!