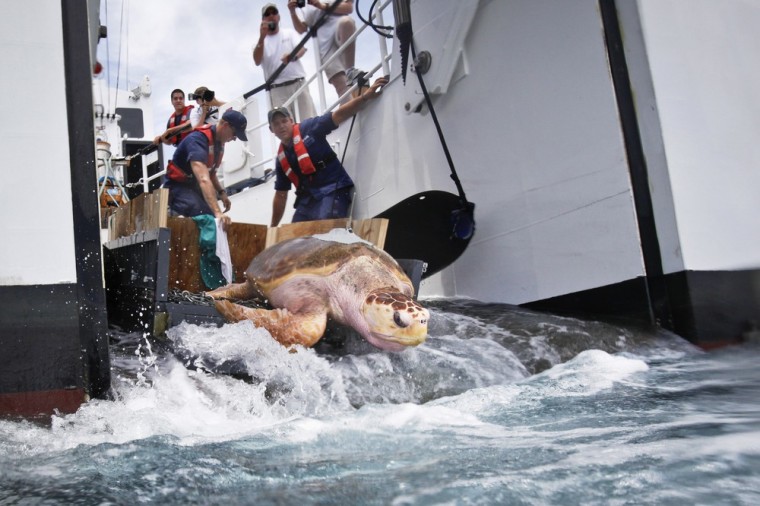 The Daily News of Galveston County reports:
Biologists and staff with the National Oceanic and Atmospheric Administration, Moody Gardens, Texas A&M University at Galveston and U.S. Coast Guard personnel released 10 sea turtles, two large loggerheads and eight Kemp's Ridley sea turtles, about 20 miles off the coast of Galveston.
The turtles all were rehabilitated at the NOAA facility in Galveston after having been injured or hooked by fishermen.
The largest released was Atlas, a 362-pound loggerhead sea turtle that had been at the Moody Gardens Aquarium for six years.