They say two heads are better than one, and that's certainly the case for San Antonio Zoo visitors, who now have twice as much to fawn over when they visit a healthy two-headed turtle born on June 18.

The Texas female is actually two twin turtles who share the same body, because their embryos never fully separated before birth. The condition is known as bicephaly, which most commonly occurs in snakes and turtles, according to a statement from the zoo.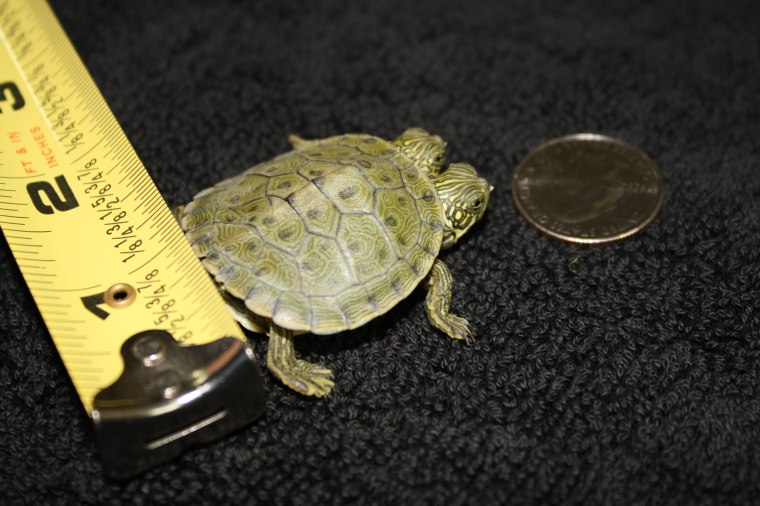 Though they haven't proven themselves to be hell-raisers just yet, zoo staff members dubbed the duo "Thelma and Louise."
Mutations of this nature can present serious health risks to animals, but this turtle is doing just fine and made its public debut on June 25.

"At this time, Thelma and Louise are doing well on exhibit and eating with both heads," zoo curator Craig Pelke said in the statement.
Of course, Thelma and Louise are in good company. The most recent animal to have us seeing double is a two-faced kitten named Duecy, born on June 11 in Portland, Oregon. She was rejected by her own mother, so Duecy's owners are hand-feeding her kitten formula.
Two-faced cats are referred to as Janus cats, named for the two-faced Roman god.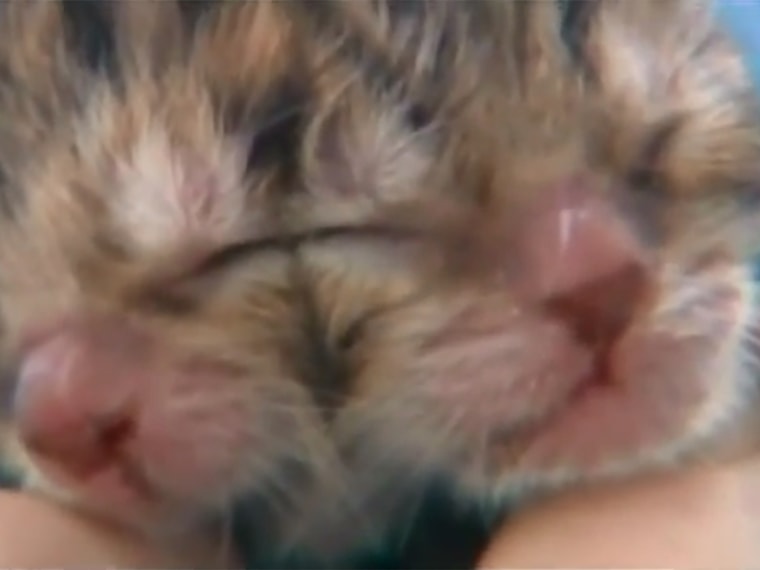 Then there's this royal python that hatched in a German pet shop in July of 2011. The pet shop owner's snake was born with one body but two brains, which can make simple things like deciding which way to turn a little bit more complex. But the snake's differences just made him all the more desirable to the shop's owner, who was not willing to part with the animal.
This two-headed tortoise from Slovakia was also born with an extra leg. Being special has its perks: Magdalena, as she's known, was chosen to predict the winners of Slovakia's Ice Hockey Championship in 2011.

Here we have a spur-thighed tortoise with two heads, found meandering around a backyard in Turkey in 2010. As its heads aren't right next to each other, this little guy tends to walk in a crab-like manner. The healthy 1-month-old tortoise was brought to a nature reserve. Though he has been under-the-radar ever since, this type of turtle can live up to 75 years.

In 2010, this two-headed bobtail lizard was rescued in the wild in Australia and brought to its new home at a reptile park. For some two-headed creatures, directional challenges are the least of their worries: The larger head of this lizard has tried to attack to the smaller one.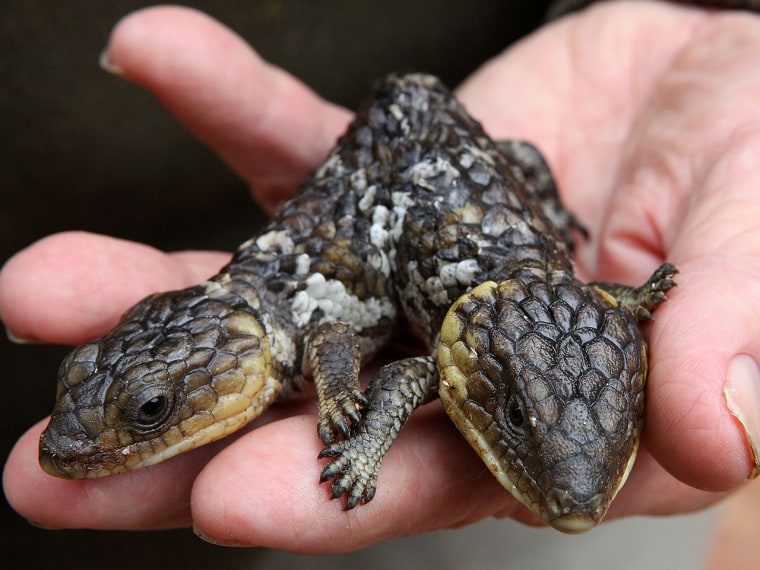 And finally, we come to Venus the cat, a "two-faced" kitten but not in the literal way. She became an Internet sensation last summer with hundreds of thousands of hits on YouTube, thanks to admirers of her dramatically color-bisected face and mismatched eyes.