Meet Tumbles. He's a 6-week-old terrier-beagle mix and, as all puppies are, is probably the most adorable thing you have ever seen in your entire life.
He also was born without two legs, which means he's spent the last six weeks living closer to the ground than most other puppies. Now, he's been doing fine — hey, everybody adapts, right? But the folks at the Friends of the Shelter Dogs in Athens, Ohio thought he could do even a little better, if he had some support.
And some wheels.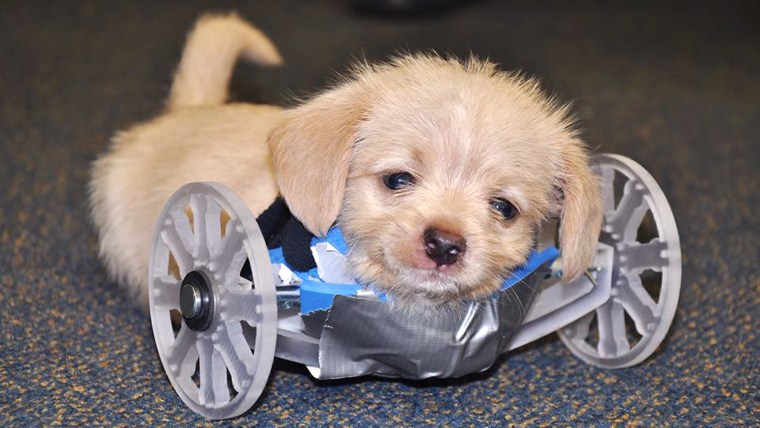 MORE: Bleats of joy! Watch Frostie, a tiny baby goat, learn to walk with wheelchair
Enter the Ohio University Innovation Center, which used a 3-D printer to fashion a tiny set of wheels and support for the pup ... and thanks to a video, we can now see what his first driving lesson was like!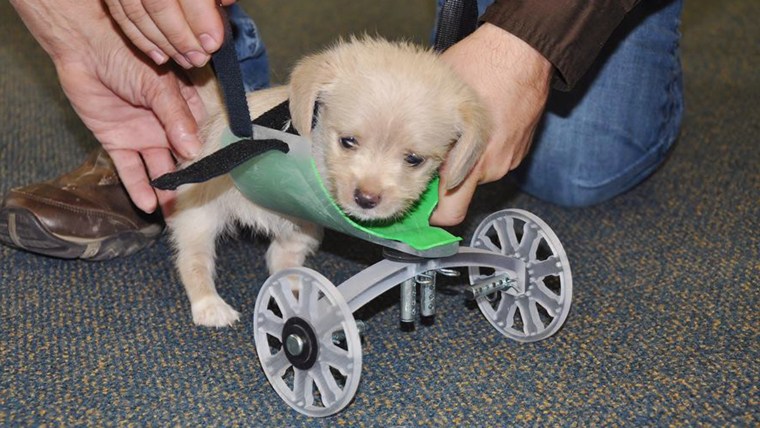 MORE: No more doggie wheelchairs? New drug offers hope
Be prepared to laugh and cry yourself through the day with these uplifting, hilarious, amazing images.
Follow Randee Dawn on Twitter.