A rare blue-eyed lemur was born at La Palmyre Zoo in France on April 9.
This incredibly cute baby is the first blue-eyed lemur born in the the zoo since they began caring for lemurs in 2002. The little gal is also the first for her mother, Zazou.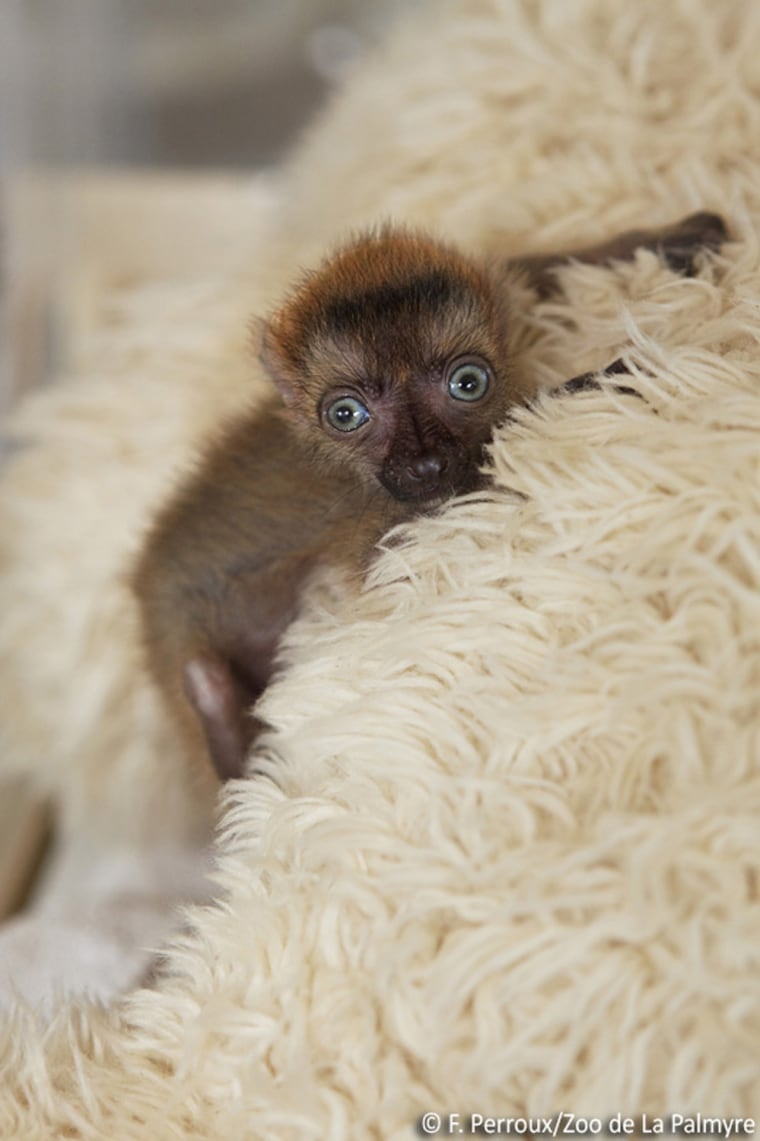 According to zoo officials, the baby lemur was weak when she was born and did not cling well to her mother, so zookeepers had to separate them. But Mom and Dad were able to keep an eye their baby because she was kept nearby in the zoo nursery.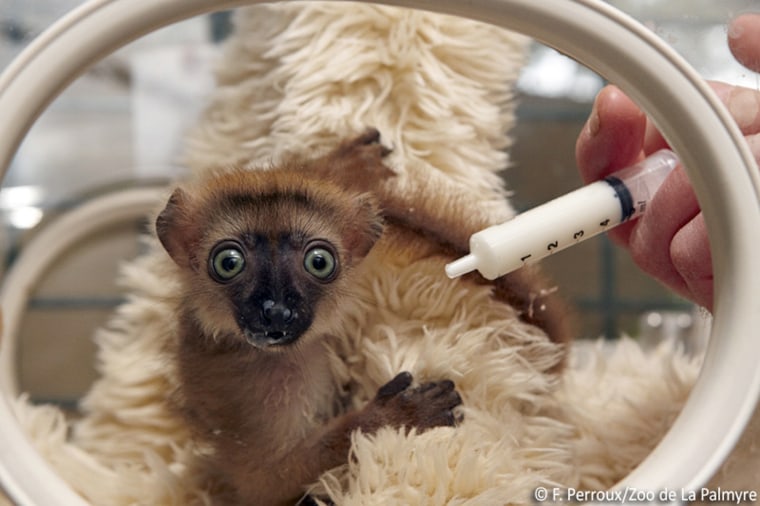 Now, at age 2 months, the still unnamed baby is healthy and very active.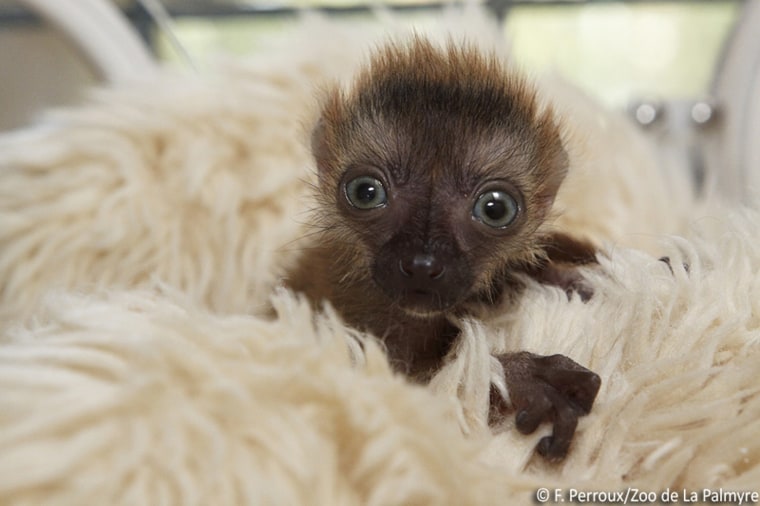 She will be fully reunited with her parents when she's big enough. But it will be a delicate process: Reuniting hand-reared youngsters with their family group can be tricky, whatever the species.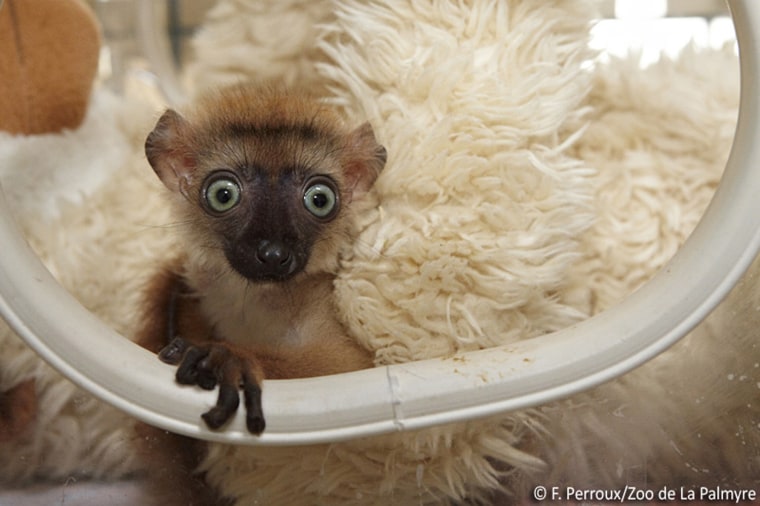 Native to Madagascar, blue-eyed lemurs are critically endangered. They are one of the world's 25 most endangered primates, according to the International Union for Conservation of Nature's Primate Specialist Group.
Only nine births were recorded in the captive European Breeding Program since 2000, making the birth of Zazou's baby crucial for conserving the species.
See an amazingly cute video of the zoo feeding her with a medicine dropper and her falling asleep.