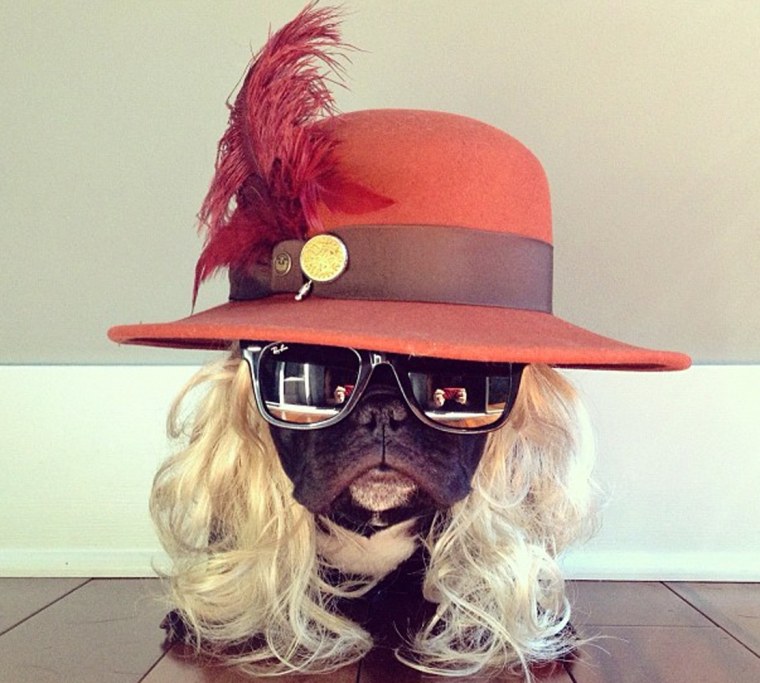 We all know that kids playing dress-up is adorable — a guaranteed Kodak moment.
It's no wonder, then, that a dog would be just as charmingly photo-worthy in costumes and frocks. Because, let's be honest: Who doesn't want to see a dog posing in wigs, scarves, baseball caps and antlers?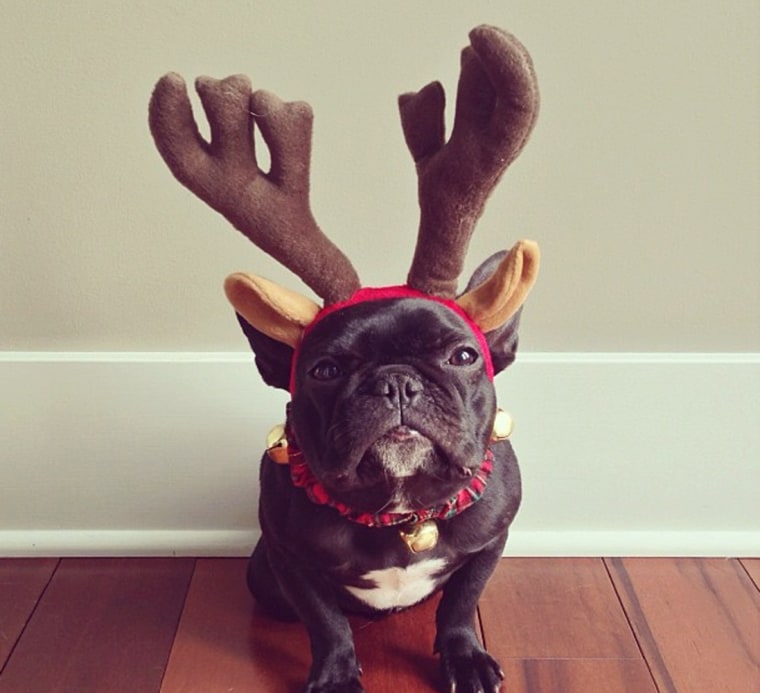 Photographer and dog owner Sonya Yu read the minds of tens of thousands of Instagrammers (84,325 at the time of publication), when she posted 79 sometimes-sweet, sometimes-hilarious photos of her photogenic bulldog, Trotter.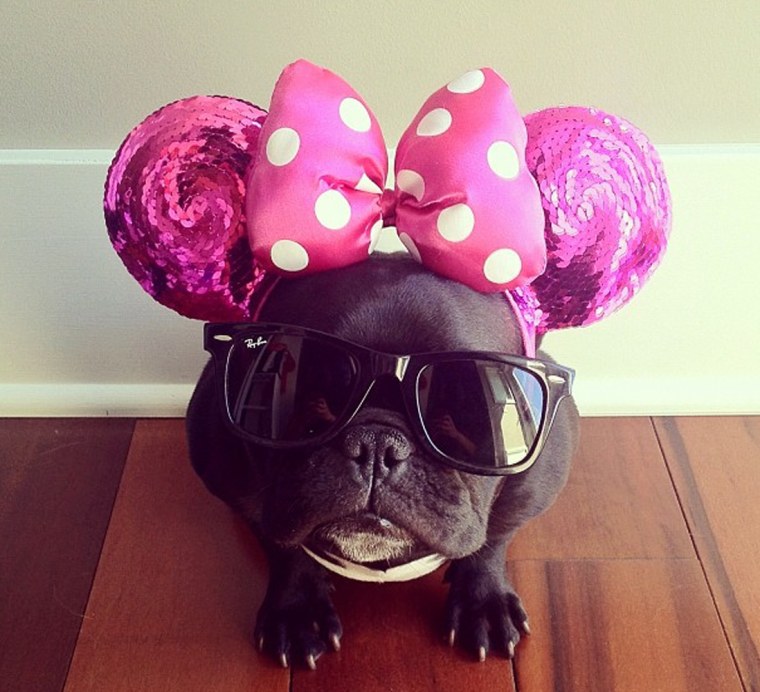 The 2-year-old French bulldog knows it's time to pose when any camera or iPhone comes out, Sonya told TODAY.com.
Sonya and her husband, Zack, have dressed their real-life Mr. Potato Head up with accessories like pouty lips, sunglasses, a pipe and Hawaiian lei. In full disguise, Trotter has posed as a clown, reindeer, Minnie Mouse — even Harry Potter — for the camera.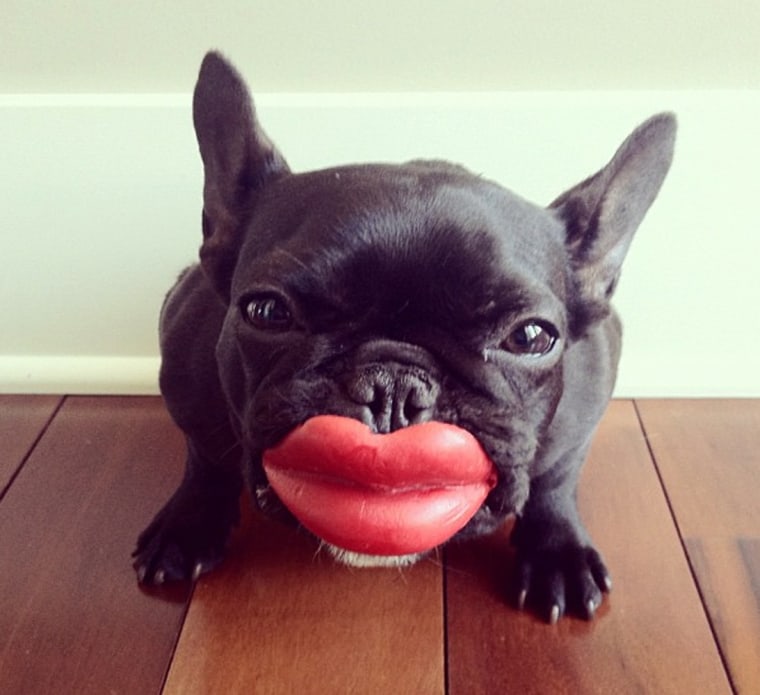 "Her favorite is probably the blond wig," Sonya said. "Which she is perfectly content to just wear around house as if it's the most natural thing. It's quite hilarious."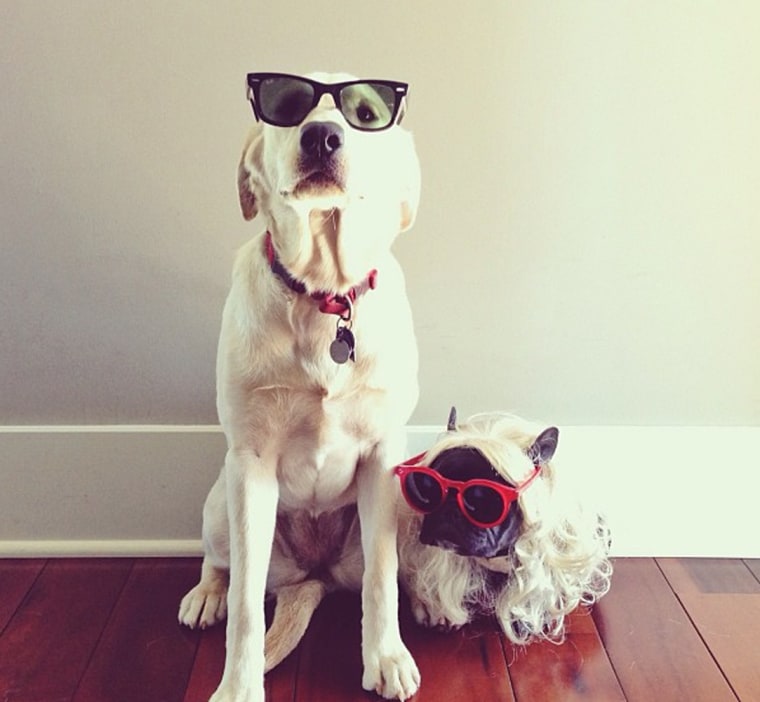 Check Trotter out on Instagram, and let us know what you think of the decked-out canine in the comments below!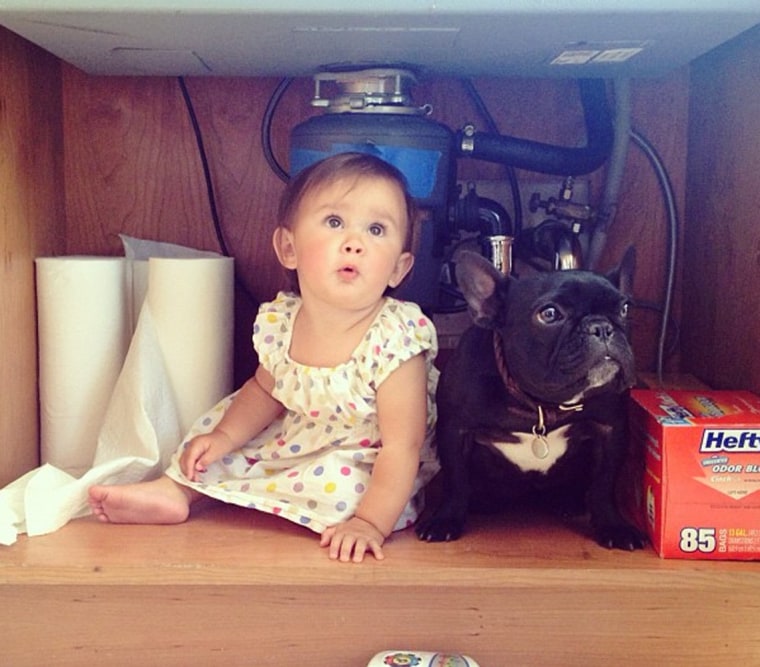 More from TODAY Pets:
'Menswear Dog' blog turns Shiba Inu into viral style icon
Purrrty pets: Dress like your cat — for $1,000
Food stamps for Fido? Program helps needy families feed pets
Pups 'confess' their bad behavior on new Dogshaming blog