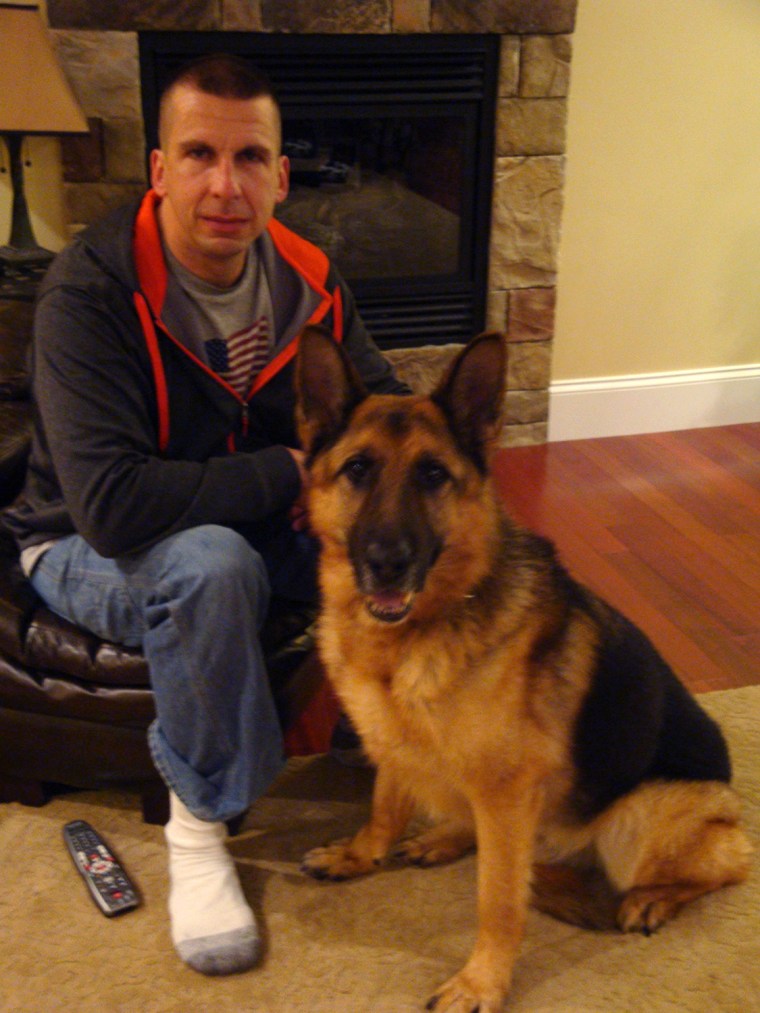 When trooper Christopher Coscia posted a letter on Facebook this week about his recently deceased K9 partner, Dante, his words struck a chord with dog lovers everywhere: The post quickly received more than 21,000 likes and 12,000 shares.
In his tribute, Coscia notes the heroic work he and his "big, beautiful, black and tan shepherd" accomplished as a team for nine years — including seizing large amounts of illegal drugs and money and catching a murderer. But the most tearful parts of the letter chronicle the simple moments they shared as friends. Coscia remembers their morning routine; his children's attachment to Dante, and the countless car rides the partners took together.
"Most dogs are just dogs," says Coscia. "But you sometimes run into ones that are somehow as much human as they are dog."

Dante, who was suffering from pulmonary hypertension, started to have disruptive seizures due to a lack of oxygen to his lungs. The letter was written in the moments before Coscia put the dog to sleep, and while he struggled with his decision, he ultimately decided to do what was best.
"Our relationship never waivered [sic]," he recounts in the post, an emotional and heart-wrenching reminder to all of us of the unconditional love that exists between an animal and its owner.
"Every morning when I opened the door to his kennel he would jump up on me, wrap his paws around my waist, get his morning greeting and pat from me, storm up the stairs, and push the door open ready to go to work."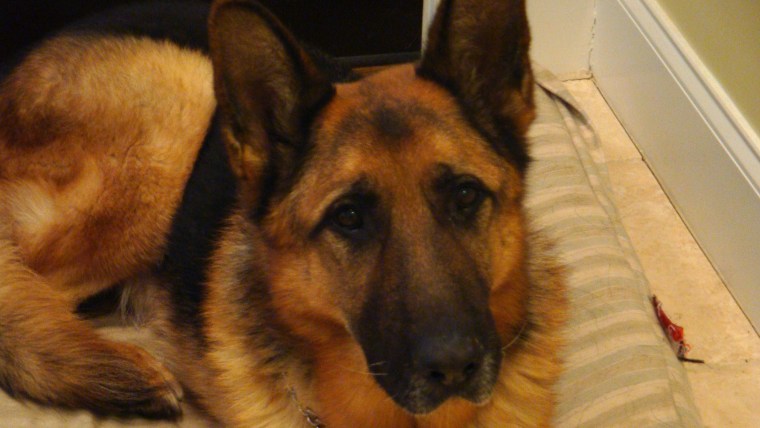 "I write this story with tears in my eyes and flowing freely down my face," his post continued.
"Dante is still somehow sitting upright watching me as I write about him, every once in a while sticking his head through the cage, letting me know things will be alright."