We'll go to any lengths for family, and pets are no exception.
Joey and Allison Maxwell adopted their beloved Maverick eight years ago from a shelter in North Carolina and since then, the 9-year-old golden retriever has become more than just a pet. "Maverick's our baby," Joey told TODAY.
Now living in DeLand, Florida, Maverick has been a loving constant in the family's life.
"His whole purpose in life has been to love other people." And as his Facebook page can attest, Everybody Loves Maverick too!
RELATED: Pit bull rescued from abuse gets showered with love from the police who saved her
So when Maverick was diagnosed with lymphoma more than a year ago, the Maxwells knew they would do anything to help him feel better. Maverick underwent chemotherapy and was cancer free for roughly six months, until it returned in August.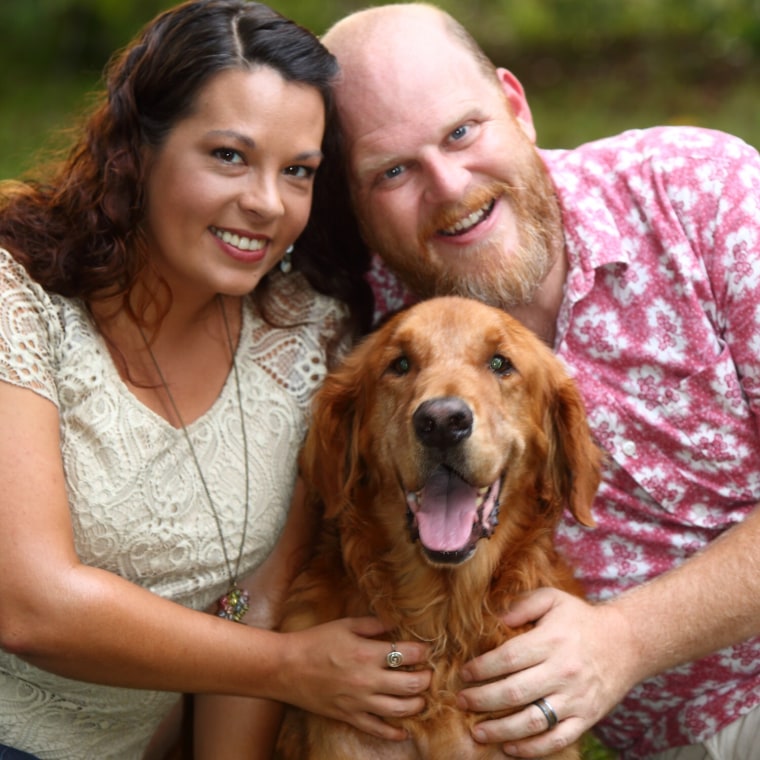 RELATED: This hugging pup is spreading joy on the streets of New York City
Two weeks ago, Maverick woke up shivering and unable to lift his head. Joey and Allison rushed Maverick to the vet, where he spent three days in the intensive care unit until doctors decided to send him home for what they expected to be his final days.
The prognosis was devastating for the Maxwells, but they chose to focus on giving Maverick a day filled with all of his favorite things around town.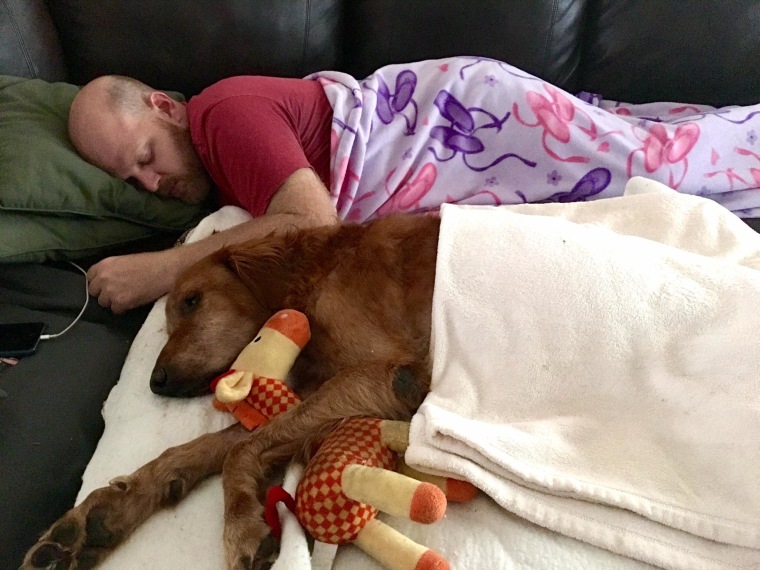 RELATED: After rescue from abuse, a drooly pooch named Hooch is 2016 American Hero Dog
The biggest hurdle was finding a way to move Maverick around. He didn't have enough strength to walk himself, so Joey went to Lowe's to buy a large garden wagon to wheel the 85-pound pup.
When he learned the store was sold out, the manager stepped in to help. Joey told the manager his story and without hesitation the manager began calling around to find a wagon. He told Joey to return in an hour and when he did, the team had already assembled the wagon and sold it to him at a 50 percent discount.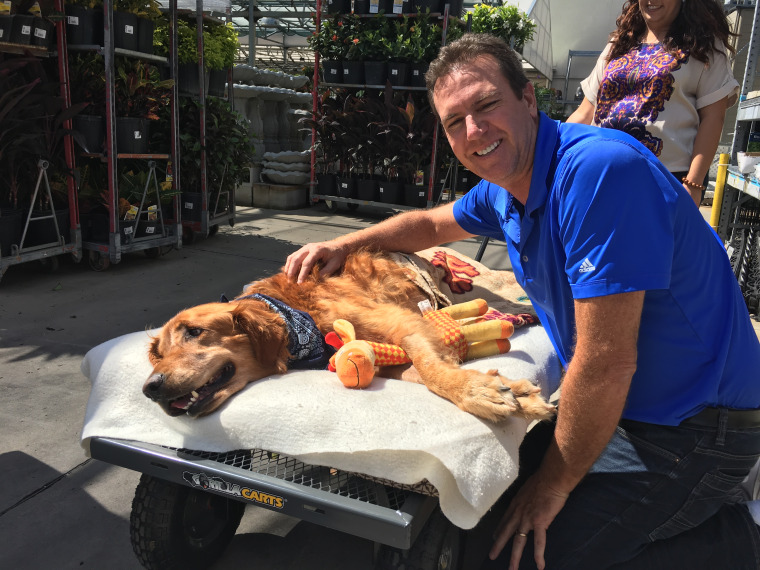 "I broke down in tears like a blubbering idiot," Joey said.
With a new set of wheels, the Maxwells loaded Maverick into the car for a day full of ear scratches and love.
"It took 1 1/2 hours to walk 1 1/2 blocks just from everyone stopping to love on him," Joey told TODAY. "That's all he wants."
RELATED: Dog in wheelchair and sombrero-wearing guinea pig are best friends
The next stop was The Halfwall, a restaurant in town with one of Joey's favorite burgers.
"He didn't eat barely at all in ICU, but they brought out one burger patty and I broke off a piece and he inhaled it," Joey said "I had to order a second burger patty and he wolfed it down too."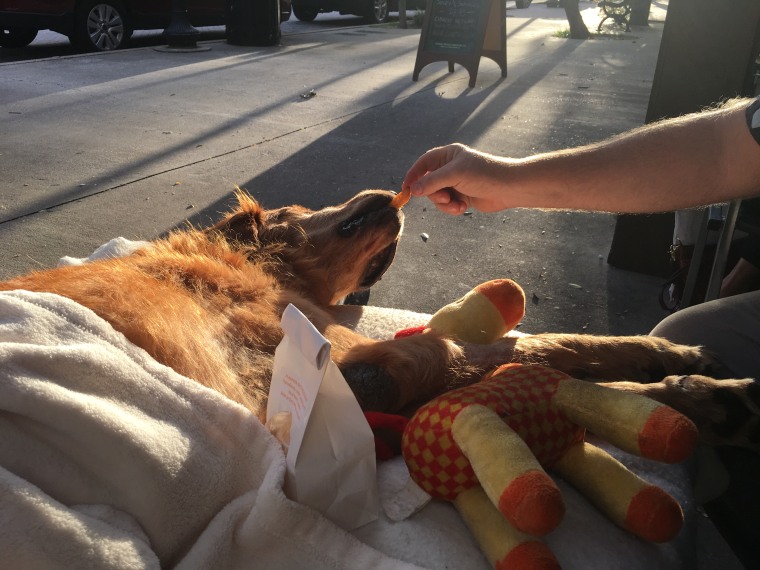 It was an emotional experience for the Maxwells, who were just happy to see their puppy perk up. The next day, Maverick woke up and seemed to be feeling a bit better. He's since gained strength and is able to walk around the yard in a doggy wheelchair.
RELATED: Adorable dog chooses pizza over his 'best friend'
Maverick's prognosis is now much brighter — the cancer hasn't spread and his organ function is good. Maverick has since resumed treatment.
"Other than the fact that he's in chemo, he's perfectly happy and healthy," Joey said.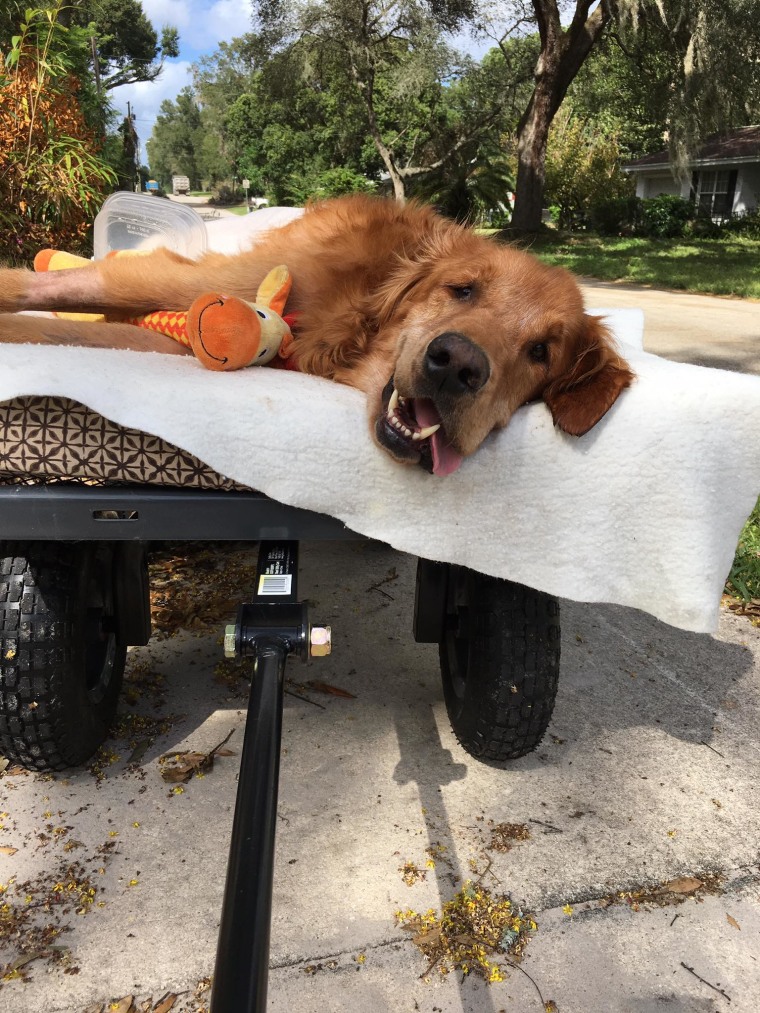 Now the Maxwells are focused on being grateful for the time they have with Maverick.
"Right now every ear scratch, every belly rub, every mouth full of peanut butter is a little moment we didn't think we were going to have," Joey said. "We do not take that for granted."