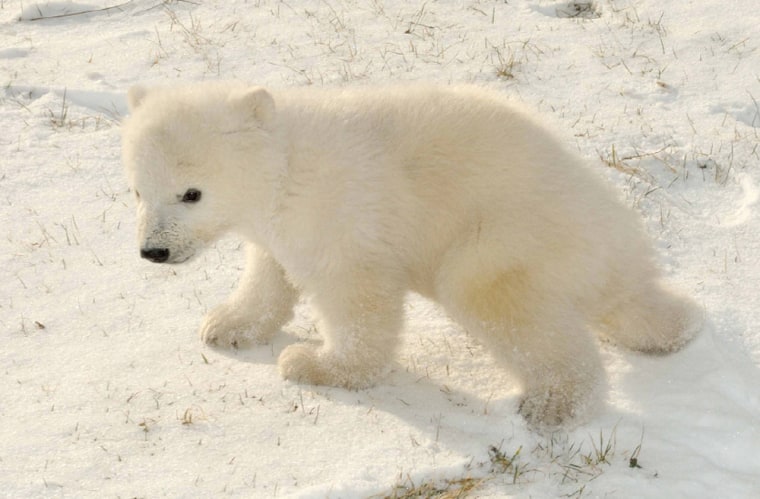 The public debut of a polar bear born in captivity is a big event. After all, Knut – the first polar bear cub to survive past infancy in the Berlin Z00 in 30 years – became an international celebrity before his tragic death at age 4 last March. And two of the three cubs born prematurely in the Toronto Zoo last Oct. 11 died of their injuries after their mother, Aurora, rejected them shortly after their birth.
So you are looking at one lucky bear that was revealed to the public last Friday. Toronto Zoo staff nurtured him carefully from just a pound a half in weight to his current healthy 37 pound-plus. They gave him plenty of tender loving care until, at 90 days, he began to walk.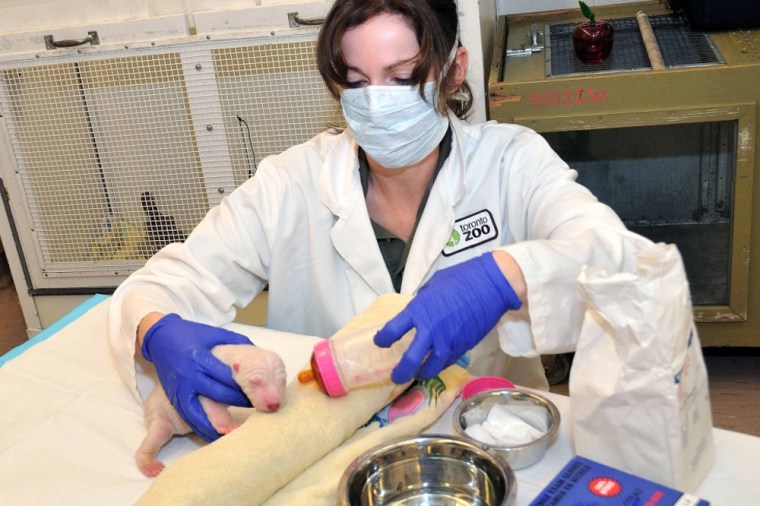 But one thing they didn't give him was a name. They're throwing that to the public, in the form of a contest that will be open until March 16. The winning moniker will be announced March 31.
We don't what name the precious little guy will wind up with, but we can't think of a better one than… Lucky.
Learn more about the polar bear cub here, and learn how you can enter the naming contest here. What do you think would be a good name? Make your suggestions in the comments!
Rick Schindler grew up in Buffalo, where the polar bear cub would feel right at home half the year.