A heartbroken Tom Hardy has written an emotional tribute to a "shining example of man's best friend" after the death of his beloved dog, Woody.
The star of "The Dark Knight" and "Mad Max: Fury Road" posted a lengthy remembrance of his yellow Labrador mix, a stray he found on a highway in Peachtree, Georgia, while filming the movie "Lawless" in 2011.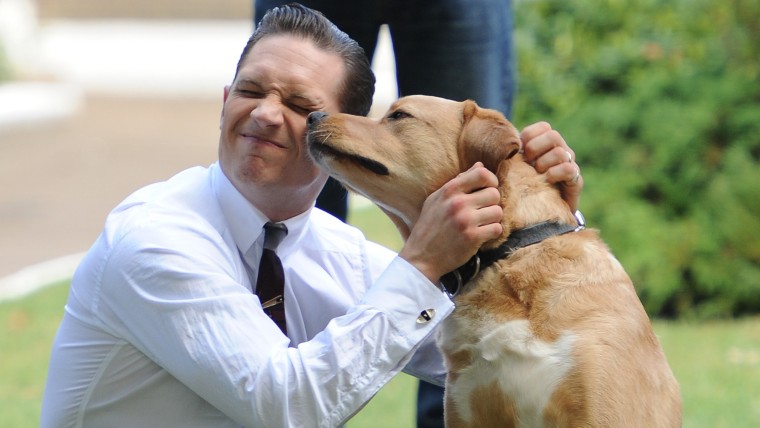 "To the bestest friend ever,'' Hardy wrote on his personal Tumblr site. "To me and to a family who loved him beyond words and whom he loved without doubt more than I have ever known. Woody was the bestest of journey companions we ever could dream of having. Our souls intertwined forever."
The two were inseparable, as Woody often joined Hardy on film sets and even on the red carpet at premieres.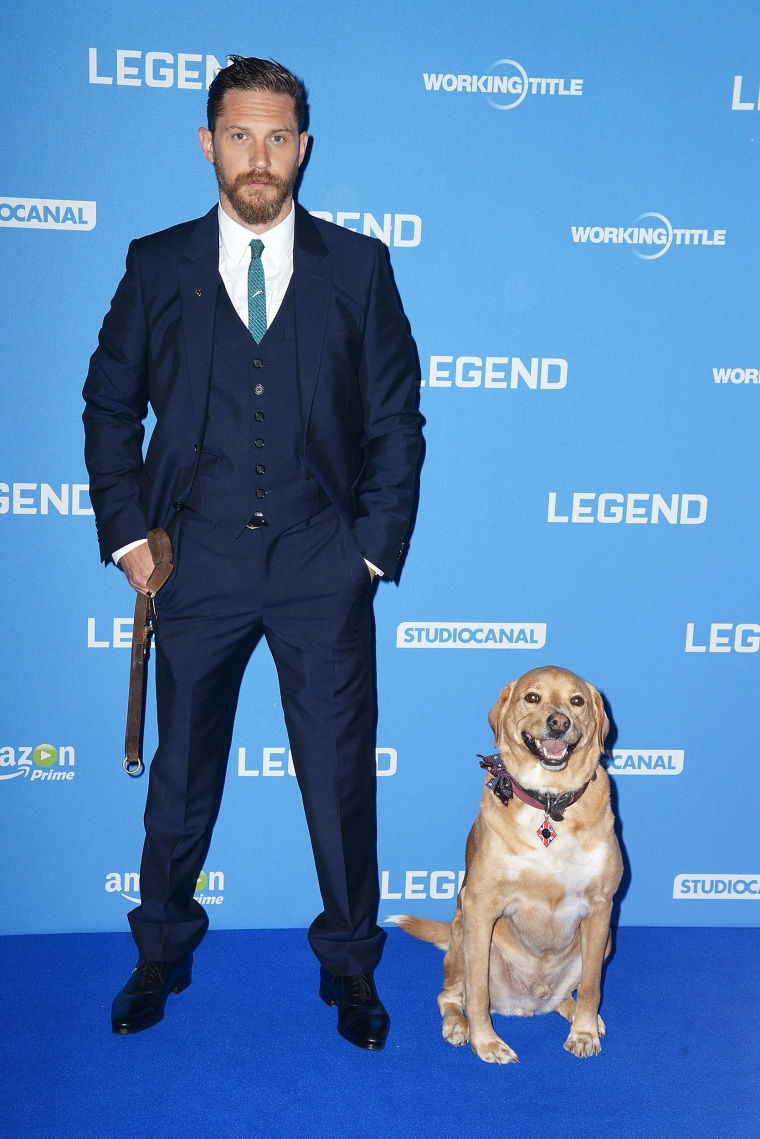 "He was an Angel,'' Hardy wrote. "And he was my best friend. We went through so much together."
Woody, who was 6, died earlier this week after suffering from polymyositis, an inflammatory muscle disorder, for the past six months.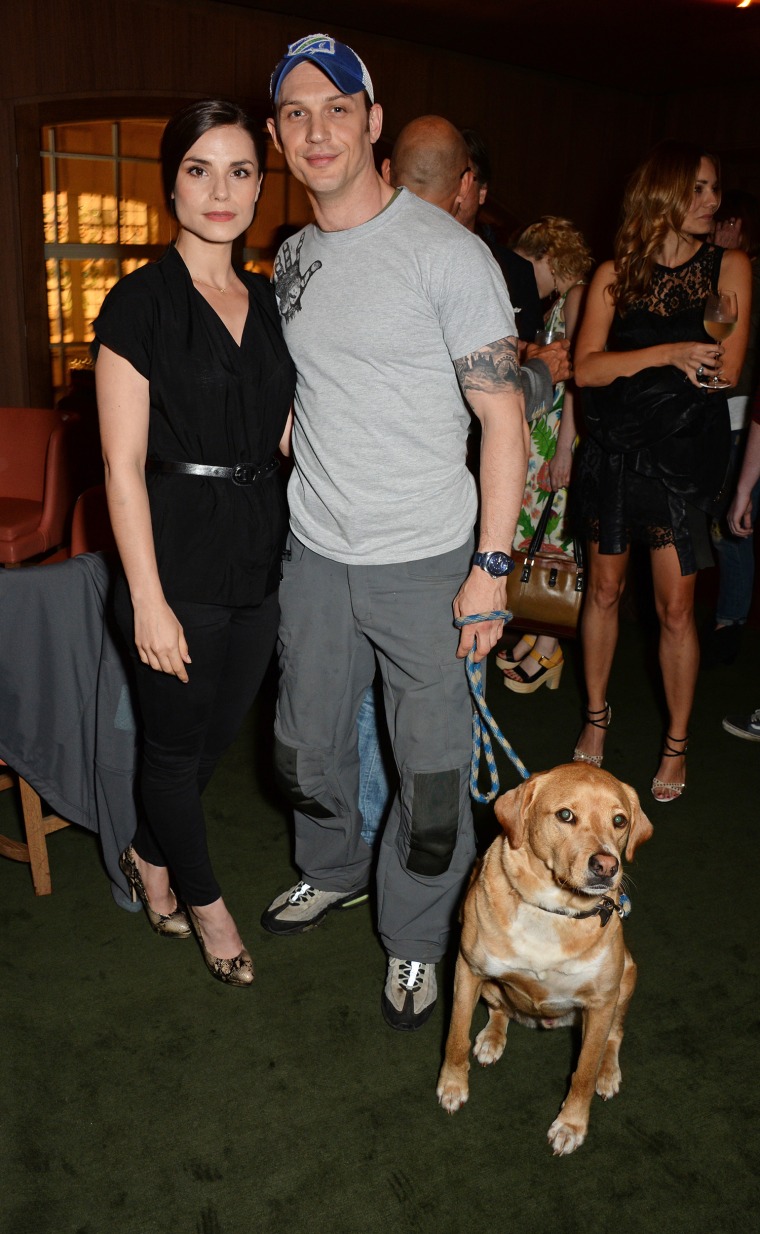 "He was far too young to leave us and we at home are devastated by his loss,'' Hardy wrote. "I am ultimately grateful for his loyal companionship and love and it is of some great comfort that he is no longer suffering."
Hardy, who rarely speaks about his private life, even posted a video featuring photos of the two of them together, many of them from film sets.
Hardy found Woody after the death of his previous dog, Max, he wrote in his Tumblr post.
After caring for him on the set of "Lawless," Hardy left the pup with the family of co-star Jessica Chastain when he returned home to the U.K.
Hardy and Woody then reunited for good when Chastain's family brought him to California while Hardy was filming the Batman flick "The Dark Knight."
Recently, Woody had become a bit of a celeb in his own right.
He appeared with Hardy in the BBC crime drama "Peaky Blinders," and last year, Time magazine named him the 73rd most influential animal in the world, two spots ahead of Jaws.
"Above all I am completely gutted,'' Hardy wrote. "The world for me was a better place with him in it and by my side."
Follow TODAY.com writer Scott Stump on Twitter.