This cuddle session between a mother and her new cub is so cute, it's almost unbearable.
Sixteen-year-old Crystal gave birth to the young polar bear on Dec. 3, but the Toledo Zoo made the big announcement on Thursday.
"We are very excited about the successful birth and rearing of this cub," said Dr. Randi Meyerson, assistant director of animal programs in a press release. "This is the fifth time polar bear cubs have been born at the Toledo Zoo, for a total of seven cubs since 2006."
Crystal and her cub are currently isolated and will not be put on exhibit until the young polar bear reaches 20 to 30 pounds.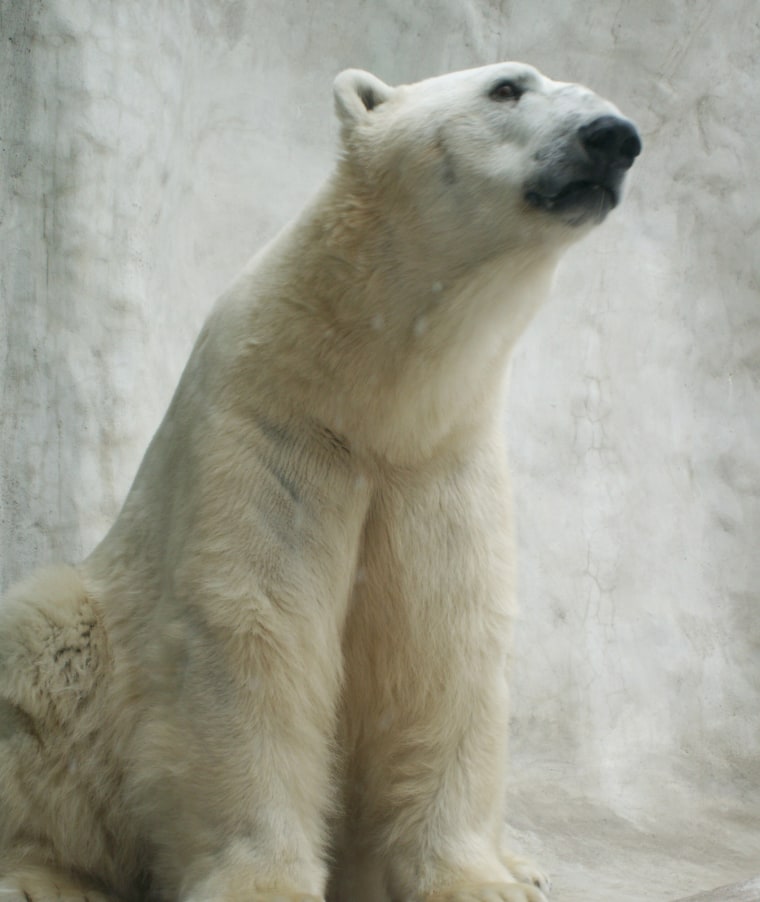 Senior Communications Manager Candice Harrison told TODAY.com that the zoo strives to allow maternal instincts to occur naturally, so the animal care staff is keeping a close eye on the pair through den monitors. Due to the seclusion, the team has not yet determined the cub's gender or chosen a name.
RELATED: Polar bear cub thriving thanks to the care of Columbus Zoo staff
The bears are set to be introduced to the public later this spring. And although a debut date has not been set, you can rest assured that the two will be exhibited together.